Bought from Cartman last November, always wanted a olympic blue BX, ideally a 19TZS/i auto but there doesnt seem to be any left so Im making my own.
Photo taken today after a few hours of work, new front bumper fitted and GT/TZ rear rubber spoiler also attached. Rear bumper is not yet sprayed but will be on soon as will the wider rubbing strips from Mr Chidlow, Sunroof deflector also ready to fit.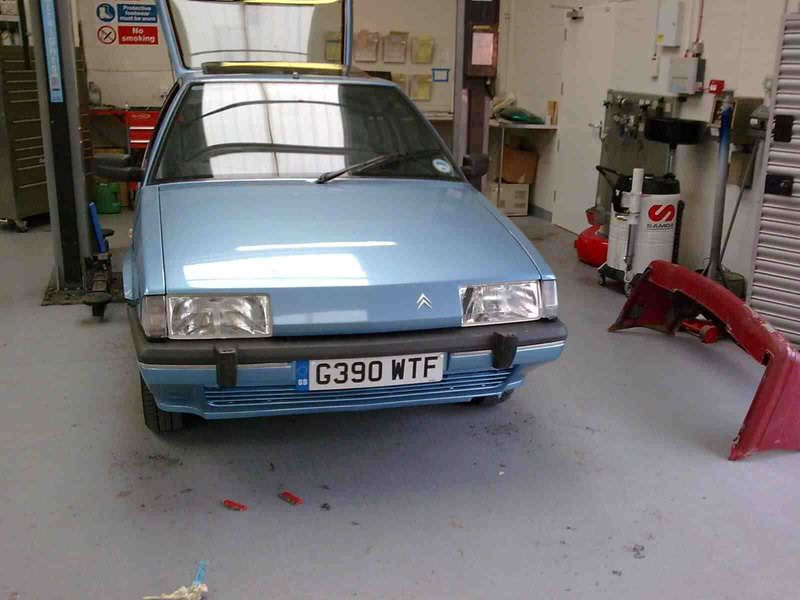 Needs a damn good plish after being sat for 2 months in a rather dusty garage.