Hello
Just rejoined after a long time... I live in Australia, near Melbourne, having moved here from the UK in 2005. When I came here I shipped a BX 19 TRS which was in reasonable condition (some usual UK road salt corrosion and a recon. engine block), which I had bought in 1994. Due to bureaucracy down here it took 12 months to get this on the road, and in the mean time I bought an excellent condition Series 1 16 TRS Auto.
Well this is my first photo posting to this forum so let's see if it works - these are my two BXs outside our house last week...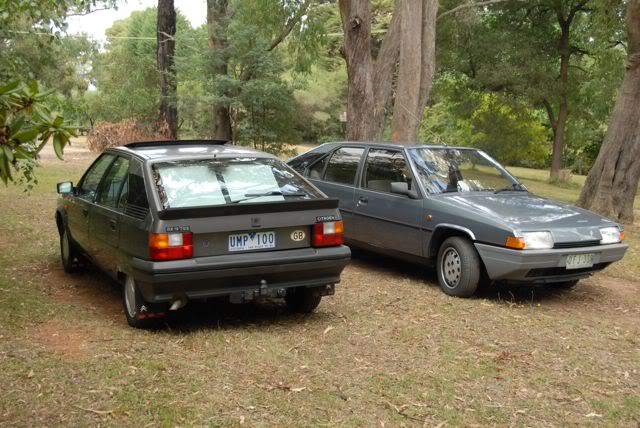 Since buying a house with a decent garage last year I now have the space to work on these (I never had the space in the UK). Looking forward to hearing from people on this forum and keeping these two great cars on the road for years to come.