Just come back from a 1200 mile camping round trip from Melbourne up to Canberra and then the New South Wales coast in our UK-export BX 19 TRS. 470 miles in 10 hours on the first day. It was not quite the BXagon, but then again there is not a small Citroen garage in every small town over here either. The car behaved well and was its first long trip after replacing a rear suspension cylinder and rear arm bearings. Only "repairs" on the way were a fuse blown by a dodgy mobile phone charger and a blown indicator bulb. Needs a good wash now though! A few photos are below...
Stop-off at Cann River where the Princes Hwy (heaeding east) meets the Monaro Hwy heading north to Canberra...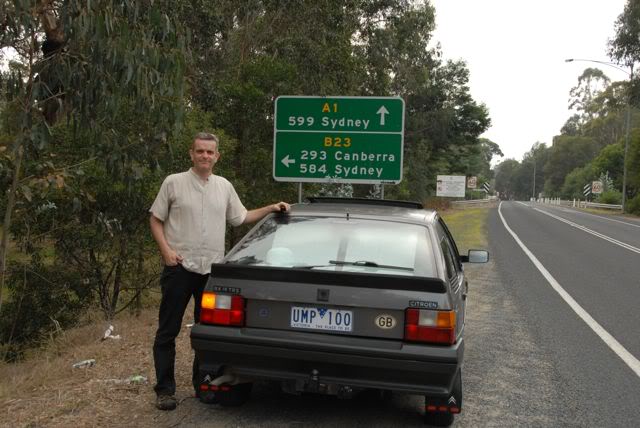 Pulled up in front of the Australian Parliament to see if Kevin R. was at home...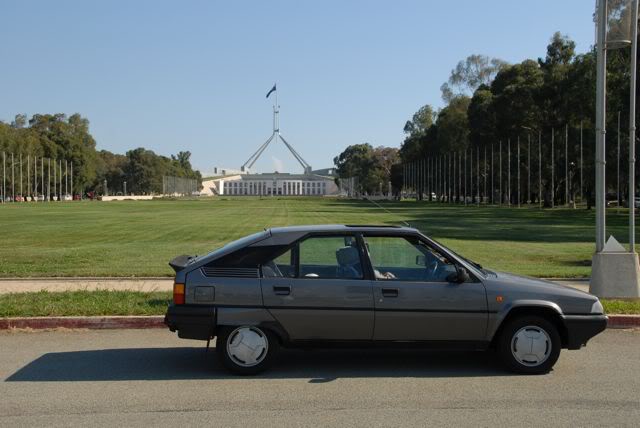 By the 70m antenna at the NASA deep space tracking centre at Tidbinbilla near Canberra...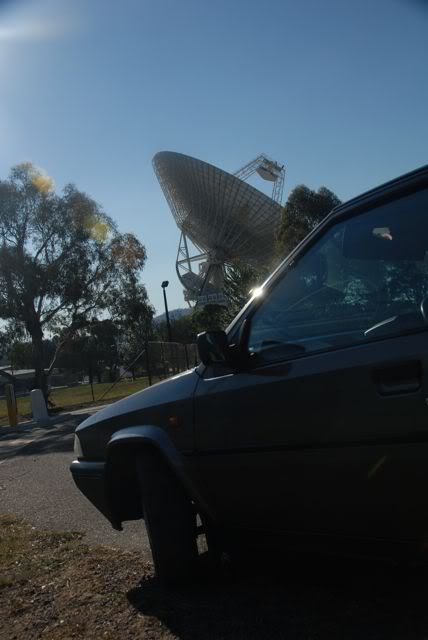 Stopped off for a break on the way to the coast...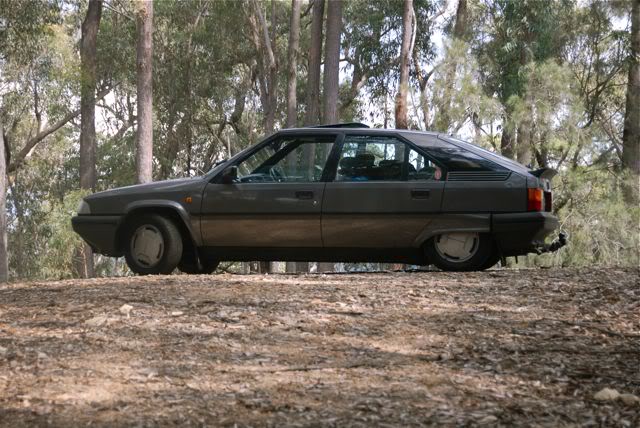 Some beautiful scenery at the coast, here crossing the bridge at Cutagee Lake...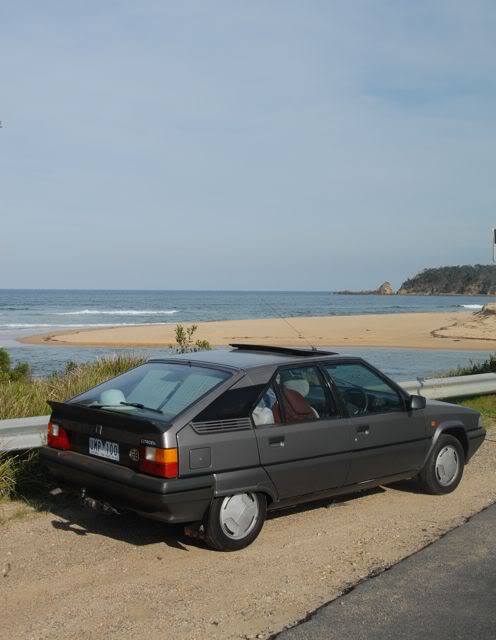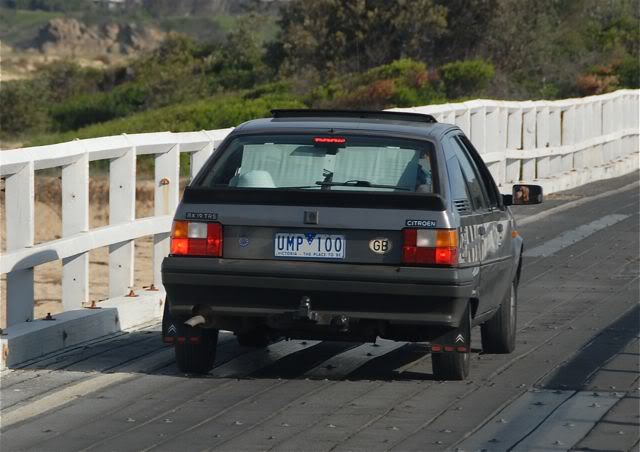 Camp ground was two miles down a very steep dirt road...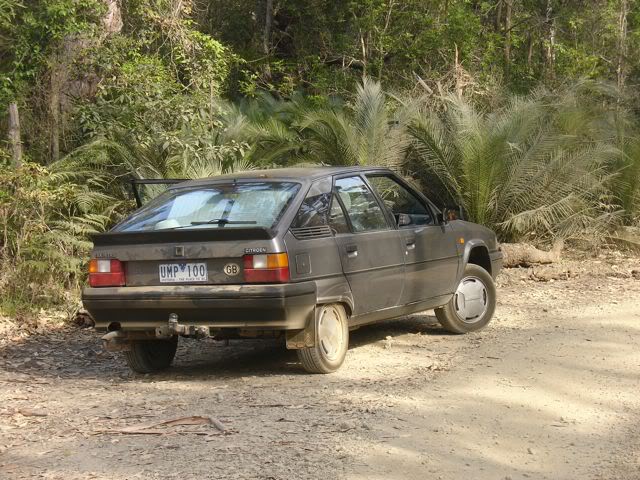 Some of the local wildlife...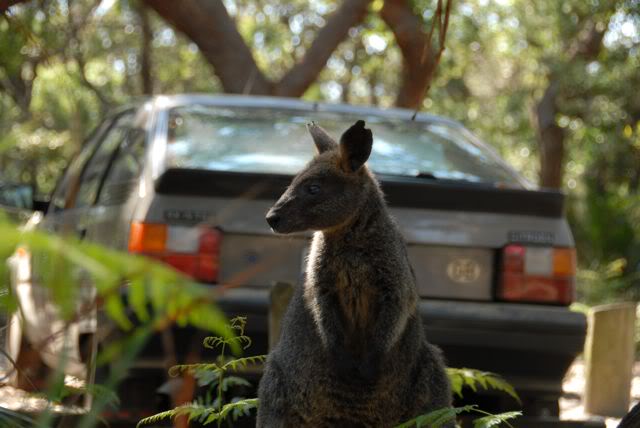 And peaceful bush setting...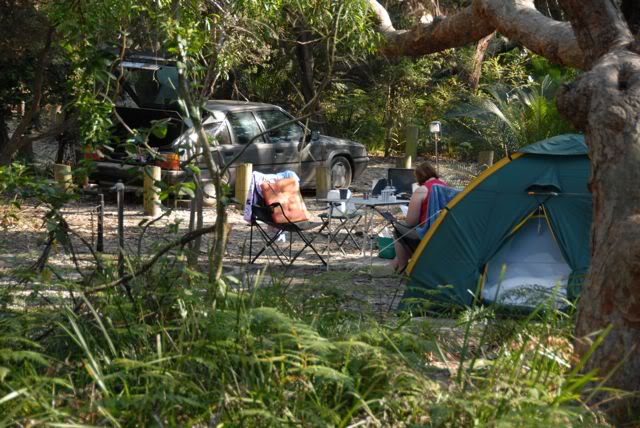 Finally heading back home - "are you sure we brought all this stuff with us...?"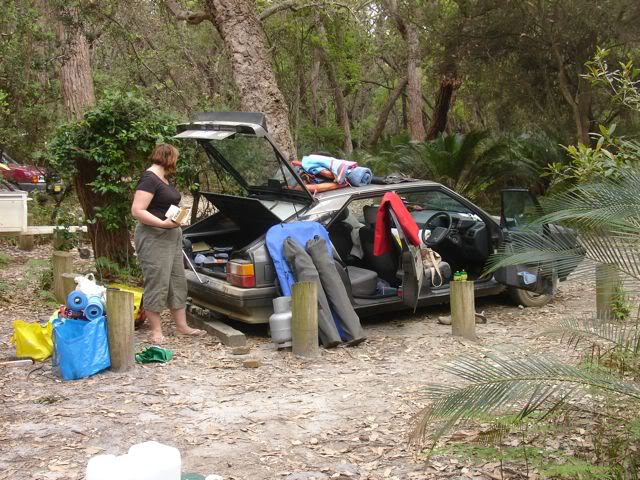 The car does have a knocking from the front right suspension which was noticeable on the dirt roads so will need fixing soon. Judging by posts on this forum it will be a process of elimination. I'll keep you posted.
Mark