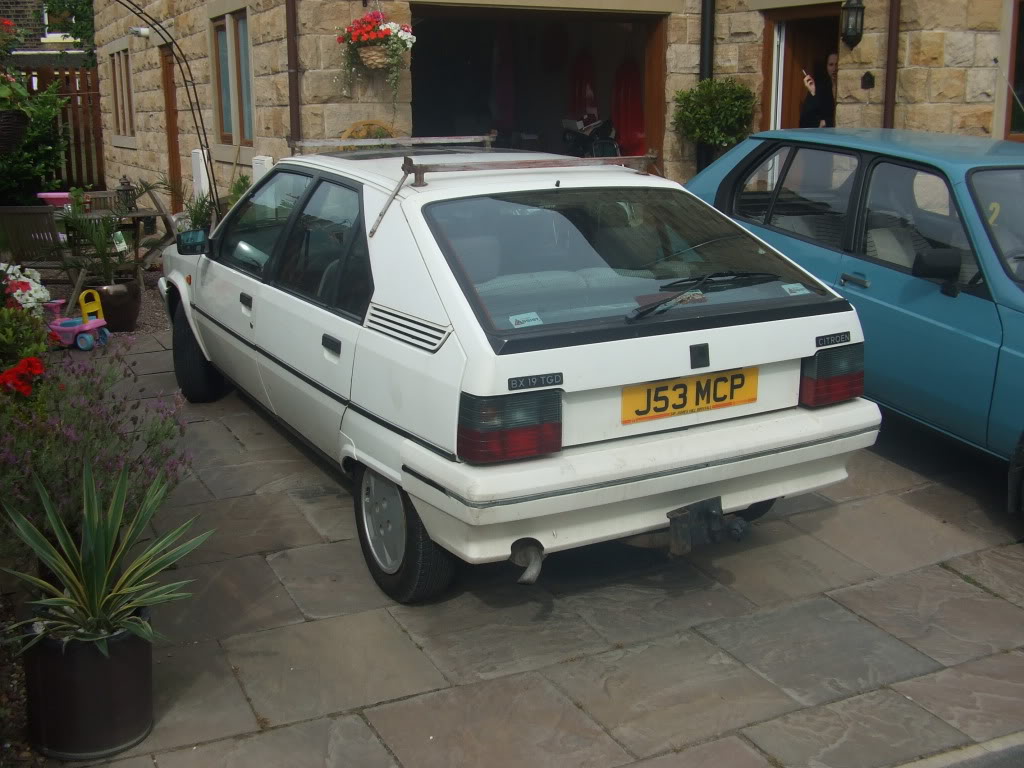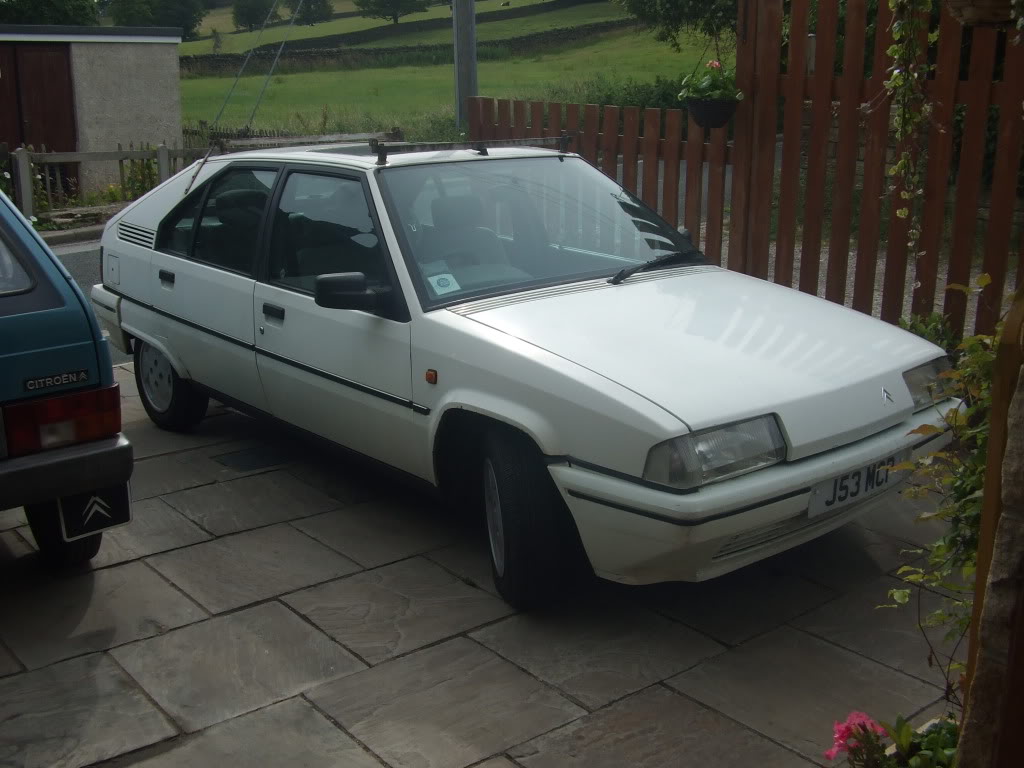 Pictures of my latest Bx,a19TGD.Donated by Eddie in Huddersfield who has got a new car and didnt want it going to the crusher.
Interesting roofrack! but drives well.Im booking it in this week for an MOT.The drop links sound rattly but its had new pipes,front spheres and some very neat welding in the usual places.
Its never going to win a concourse but is a good "working" sort of car.
I will post the results of mot shortly.
Richard.