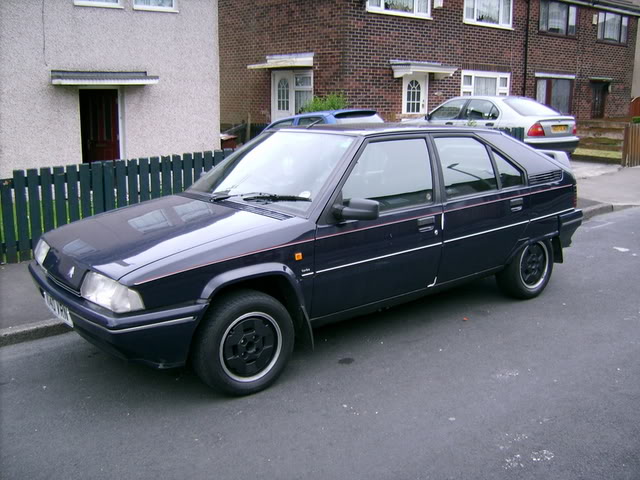 This is "Monica", bought in March 2007 for £250, with 3 months T & T!
She now has a new full MOT after fitting a new n/s strut return pipe (£6-50) and tightening the VERY loose hub nut! Biggest job needed was a new o/s outer CV boot! Not bad for a Loot 'find'!
Fitted a nice set of Speedlines and the handling has improved no end, also a few odd bits 'n bobs which needed fixing (heater blower, etc), but she is almost all original!
Plans for the future include new spheres all round, touching-up of a few scratches, and a new clutch & (maybe) gearbox later. Obviously will do the belts while the lump's out!

125k on the clock, and still gets 50mpg with no smoke!

Cheers
Dave