Hello and welcome to the "Oh my God what a bargain!" car!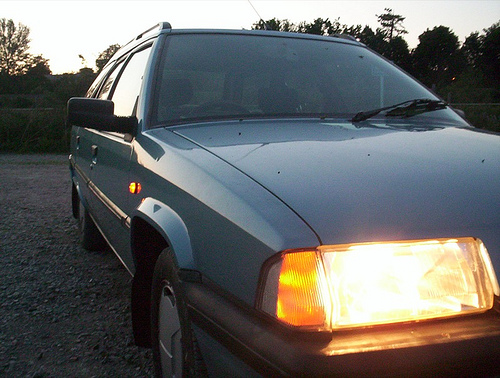 Upon inspection it seemed to be exactly what the seller described: a very well-maintained car in excellent condition with a fairly severe hydraulic leak. I enticed The Mighty Rutherford down with an offer of food and beer, pushed him under it and he set about patching up the leak which turned out to be nothing more severe than a crumbly octopus.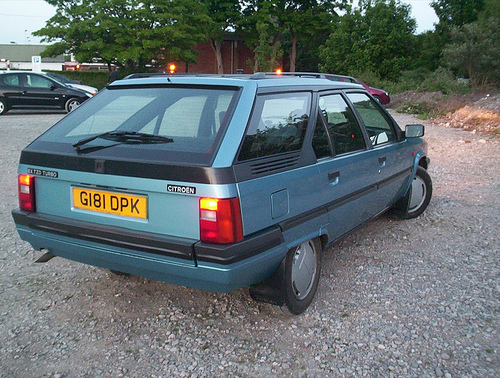 Patched but imperfectly, we set off in convoy with the seller looking like he
really
wished he'd asked for more money and needing only one stop to top up. When I realised that the leak was fairly constant regardless of speed I decided to just get home as fast as possible, planted my boot, and discovered just how capable the TD engine is. That is without a doubt the fastest BX I've owned and, being a torquey diesel, has all the urge exactly where you want it. I can't wait to punt this car up a known A-road and find out how well it can overtake!
Of course I was spraying LHM over the place. David, has your windscreen cleared yet?
On reaching my home, we bought some hose from the local motor factor and David dived under the car again and made it properly LHM-tight. Great work. It will be receiving a new octopus soon but in the meantime I have a fully functioning car (until the octopus springs another leak) for a
very
reasonable sum of money.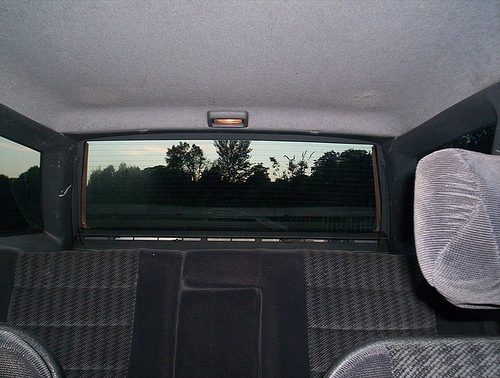 This car makes so much more sense than the hatch - the amount of space in there is astonishing. David and I could each sit in the back comfortably, even with the front seat pushed all the way back, and the extra headroom in the front is nice too - I even drove it today in my cowboy hat.
<waits for Todd to post horse smiley>