A while ago I sold a white GTi manual to a friend's daughter. She has had, let me see, about 14 month's out of it and now that the MOT is up and the Tax runs out at the end of the month she wants to sell it on. Apart from the fact she shouldn't have left it until now with only a day to run on the MOT, I don't think it's going to be too bad - it was OK when I had it...
Here's her description: I have it advertised for £200 ONO but not sure what I can expect to get for it as the MOT runs out tomorrow and the tax runs out at the end of the month. It has an oil leak which seems quite minor and the exhaust will need looking at. That said it still runs and is generally sound. It has served me well in the time that I have had it. I just can't afford to get it all sorted as we need to have some work done on the other car. If you know of anyone who might be interested, please let me know.
Here's a pic of it when I had it: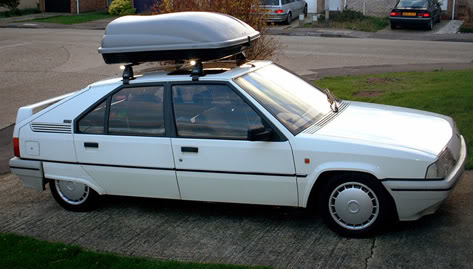 I could go and have a look at it lthis weekend if anyone's interested. I have told her it would be best to get it through an MOT, but she's a bit strapped I think.
Phil
PM if interested.