Hello BX types, I have ventured over from the 16v forum to see if anyone wants these... I picked them up as a bonus with a bunch of other 16v parts, but don't need the wheels as I am a hardened 16v phase 1 owner.
There are four alloys which came to me looking very tatty but I have cleaned them up and they look pretty good. Two are in good condition with fairly clean silver rim. One is in OK condition but the rim shows some corrosion, and one is the same as this but with a bit of corrosion on the anthracite centre of the wheel.
All have centre caps.
So here is the best wheel, looking all nice and shiny
Here is the worst one looking all corroded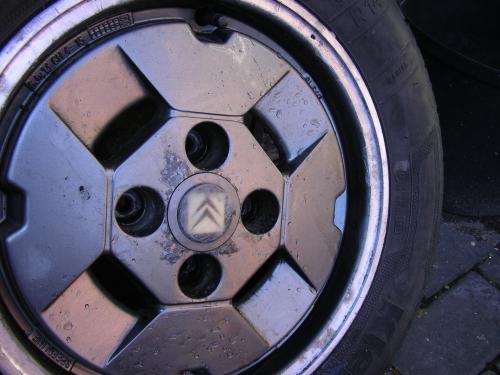 And here they all are together
Make me an offer by PM if interested!