I've decided to put my 1997 Xantia TD estate up for sale, due to the addition of (another) BX.
Its been a brilliant run around for me since I bought it in January. I'd like to say I've spent this, that and the other on it but I haven't.....it hasn't needed a thing, other than routine wear and tear! Probably the most hassle free car I've owned!
Its a mk1 car in Hermes Red. Its covered (wait for it).....202k miles. If the speedo didn't read that I wouldn't know though, its the best 1.9TD I've driven. It runs very quietly and smoothly, doesn't use a drop of oil or water and pulls very well. The last Xantia TD I had had around 120k miles on it and was clattery and slow by comparison. Mechanically the car is A1....the suspension is fine and all the spheres were changed in January. The brakes are sharp and pull up well, and the ABS functions correctly.
I serviced the car about 2k miles ago, with new oil and filters including fuel filter.
Being the SX model, it has remote central locking and alarm (which both work) and a keypad immobiliser (which also still works). It has electric windows all round, power steering, electric mirrors and split folding seat.
I've also added some C4 wheeltrims to the car, and painted the foglamps yellow. The paint will come off easily if it isn't to your taste. All tyres have ample tread.
It has current MOT and tax. The MOT is valid until Feb '08 and the tax runs out at the end of August.
If I had to pick fault with the car, I'd have to scrape the barrel! I know that the air con isn't working, and its not because it needs a regas! There is a split pipe behind the headlamp, which I've been quoted £20 for from a breakers, but to be honest it really doesn't bother me that much. I just put the windows down!
The rev counter works for the first 15mins of a journey until the car gets hot, at which point it flickers around and dies. Pretty common fault I'm told, and I was quoted only a fiver for a replacement sender from the same breakers.
There are a couple of minor dings and scrapes as you'd expect of a car this age, but it hides them well as you can see in the pics.
In short it'd make a great workhorse for someone, yet it isn't too untidy to have as a nice example either.
Here it is: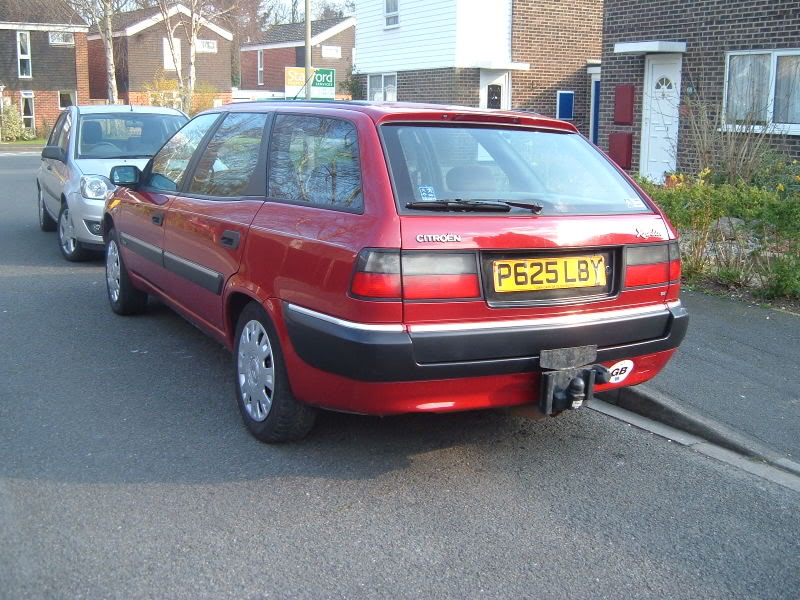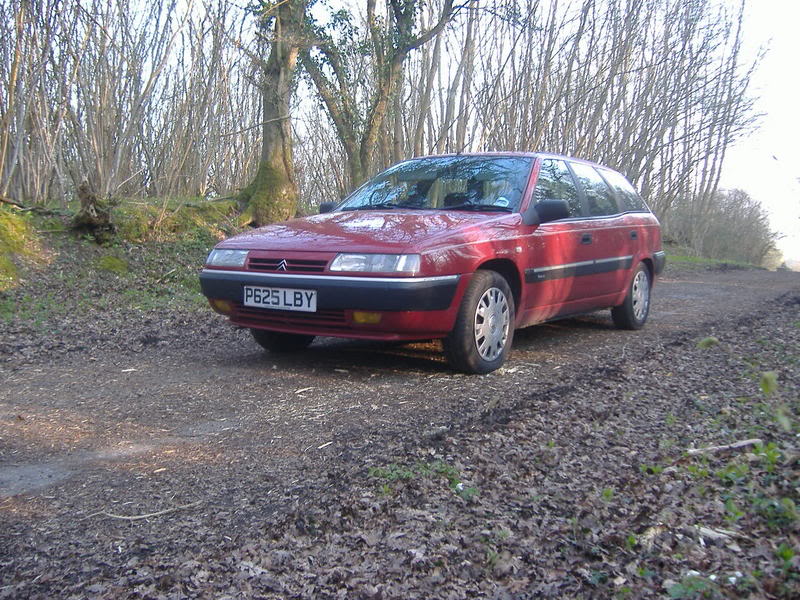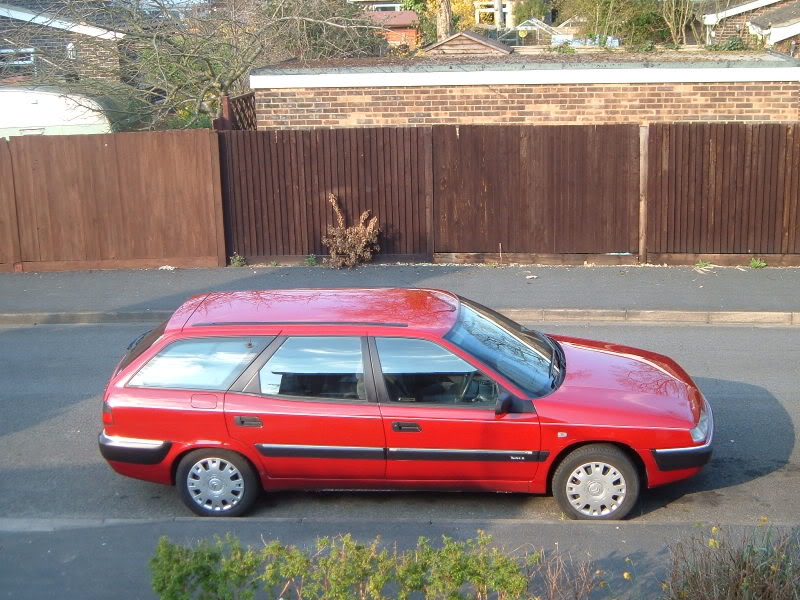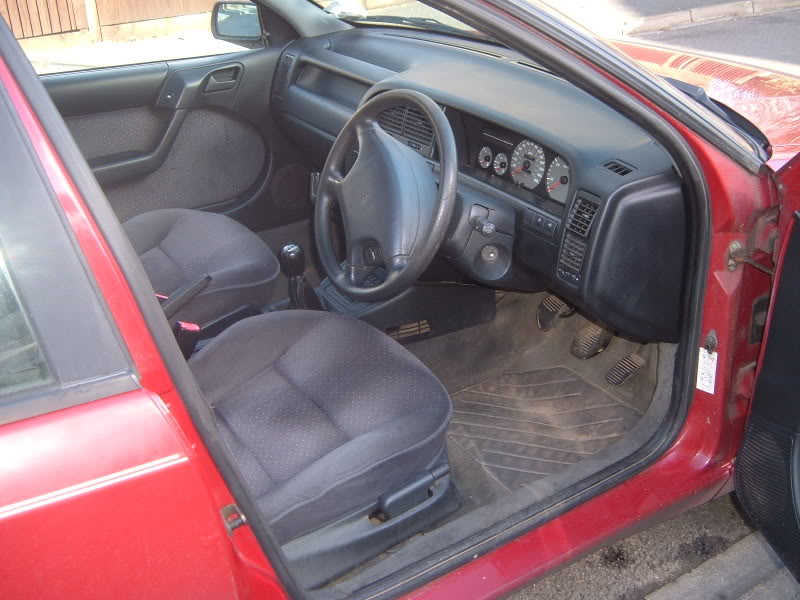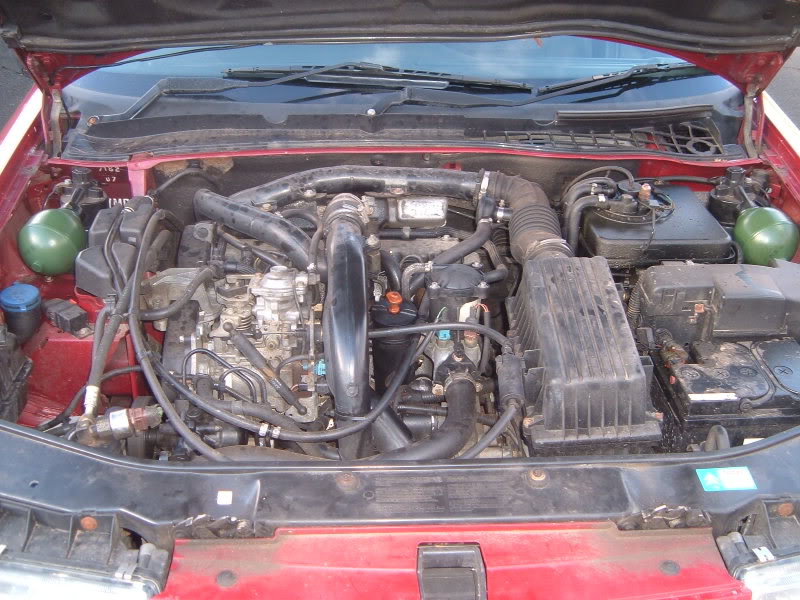 I've covered about 6k miles in this car in the time I've had it, including some long trips up and down the country and it's never missed a beat. As I say, I'm not selling through choice really. I just don't have the space to warrant a big estate car that I don't really need.
I'm looking for £650ono. This basically covers my costs of the car to date, and despite the milage this car will prove to drive better than most out there. Anyone who knows their salt knows XUD's will go on forever with the proper care like this has recieved.
I'm also open to offers, and viewing is more than welcome. The car is in Hampshire.
Cheers