Good evening, you fine bunch of BXers!
After some thought about my need for another "project", now Monica has won another 12 months MOT and therefore become my daily driver, my mind has been wandering back around 10 years, to my first BX.
That was a basic BX14, in beautiful red (not pink). It's the one in my avatar!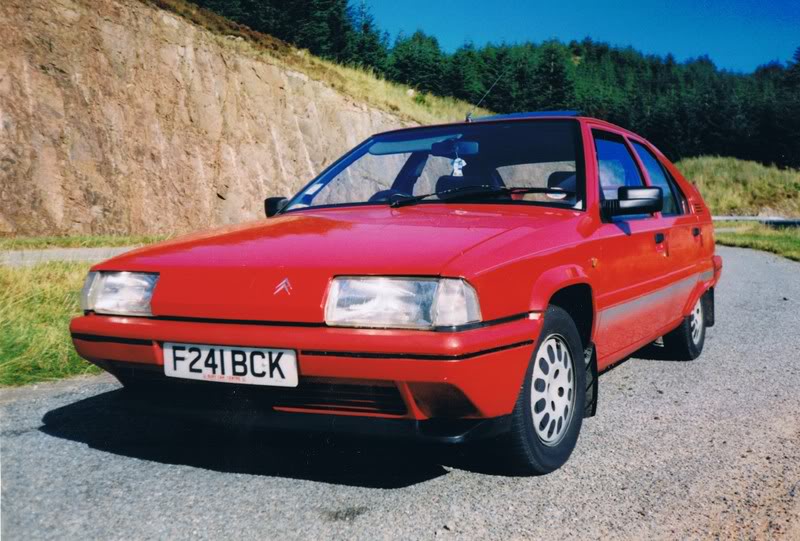 It was my pride and joy for over 3 years, until I blew the gearbox up in the Lake District! It was never quite the same after, as I wasn't up to simply swapping the box, so I sold her for a mere £160 to my local Chinese takeaway owner, who 2 weeks later totalled the car in a head-on smash!
I have now decided that I would like another 1400 petrol-engined BX, for as small a price as I can manage.

I know there are a couple of REALLY nice models for sale at the moment (especially Norseneds Olympic Blue one...luvverly!

), but what I'm really looking for is a "project" car that may be in need of some TLC. Ideally I would like one with decent bodywork, with NO welding required. Mechanical work needed isn't really much of a problem, although I would like to be able to drive it home if at all possible!
One more thing......I think I would like another RED model!
Not asking for much, am I?
I'm prepared to pay up to around £200 for the right car!
PM me if you know of anything that might be of interest to me!

Note: 1400 wanted for the lower Tax bracket, so no 16s or 19s please!
Cheers chaps! Something to think about for a day or two, eh?
Dave