The time has come for me to move on. I've got another BX lined up which means i need to get rid of the one I've got.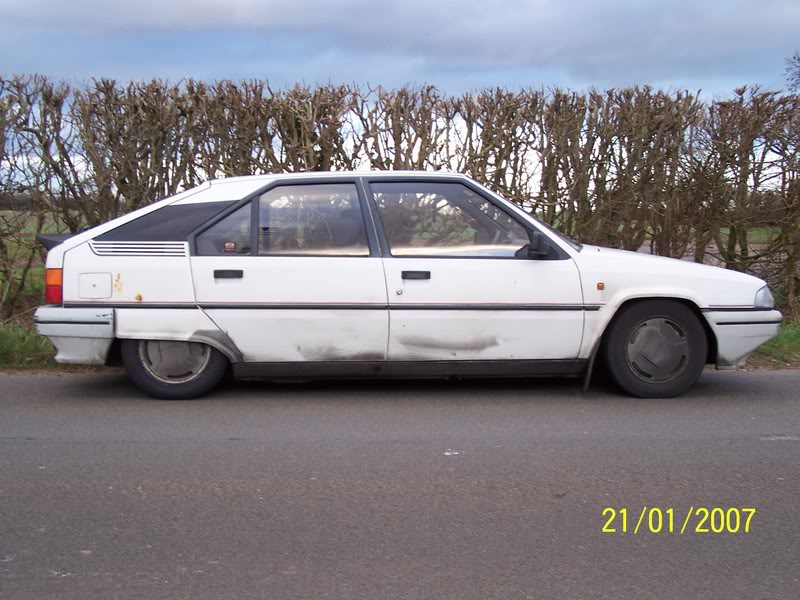 1987 BX19 TRS auto.
150,000 miles
MOT untill 10 Oct 2008
Tax to 31 Dec 2007
At the moment it ticks over at 2,000 rpm even when warm (will see if I can adjust that) and there is a slow leak from somewhere in the cooling system. There are some dents on the passenger side doors inflicted by the previous (first, iirc) owner.
I've had it for just under 2 years and it has had new front suspension spheres, new alternator, new starter and new fuel pump. As far as I know there are no leaks in the hydraulics.
The car is near Warwick in the Midlands.
Price: £200 or best offer. PM me if you're interested.