Hi, I am going through a XUD7TE rebuild and have yet another particular question.
One exhaust valve sea looks like this: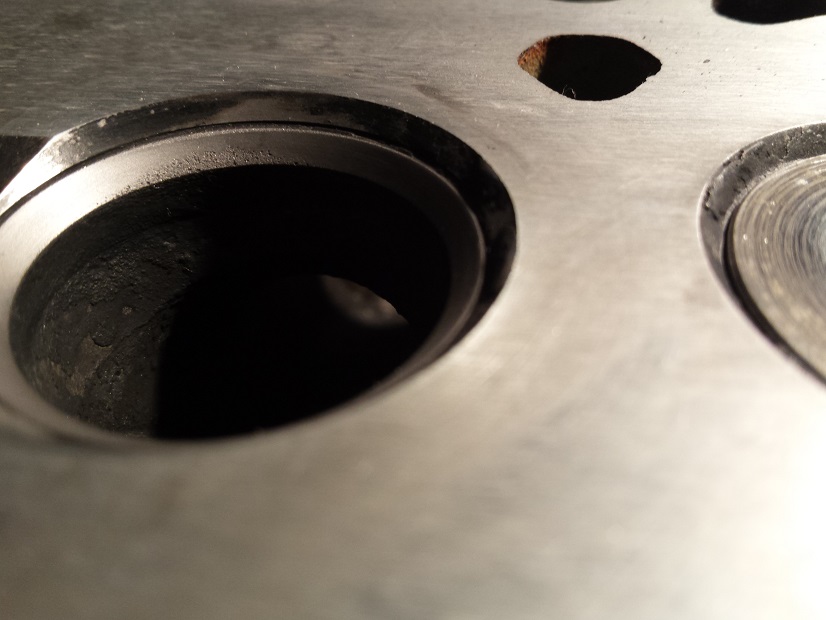 I have tried hard, but pitting is too deep to remove by lapping. Also, looking at the pitted edge seat closest to head surface an edge can be noticed. This particular seat is slightly off-center towards camera.
How bad is this?
P.S. As this is not the first nor last question in this rebuild, maybe I should simply start a blog topic? Please advise.