... well it isn't - but I thought it'd be nice to have a thread about the work of the designer of the BX. And an interesting stop-off point for visitors or newcomers to the BX Club.
"He's best known for his work with Nuccio Bertone, especially for Lamborghini's Miura and Countach exotics, although he has done many practical family cars as well, including the highly successful Citroën BX, the first-generation BMW 5-series, the Renault Supercinq, and, above all, my absolute favorite of all supercars produced in the last sixty years - the Lancia Stratos."
It might be relevant to first see where the BX came from...

Unashamedly paraphrasing Wikipedia!
FW11
In 1977 Gandini designed the FW 11 for Anadol and Reliant, the latter naming it as the Scimitar SE 7. Four prototypes of this car were produced, two of which were sent to England with the Reliant badge, and two other examples, one of them white and the other one blue, were sent to Turkey with the Anadol badge. The car, which had a modern design and "luxuries" for that period's European cars such as electrical windows, was deemed too expensive to produce profitably by Anadol and the project was shelved.
Following Anadol's decision not to build the FW 11, Reliant exhibited the Scimitar SE 7 at its stand as a prototype during the Birmingham Motor Show.
see
http://www.sporting-reliants.com/FW11.htm
The FW 11 design was later purchased by Citroën, and with little changes (e.g. a steel unibody with steel and plastic panels instead of fiberglass) it was mass produced as the Citroën BX...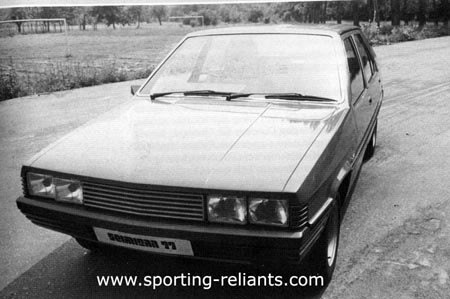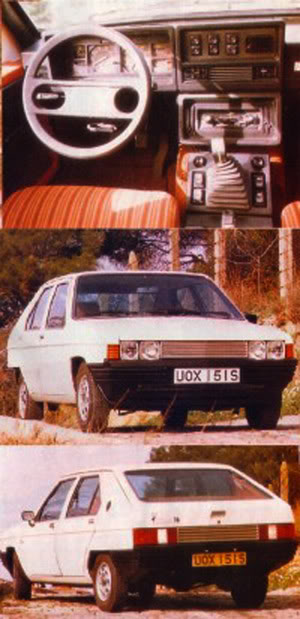 Volvo Tundra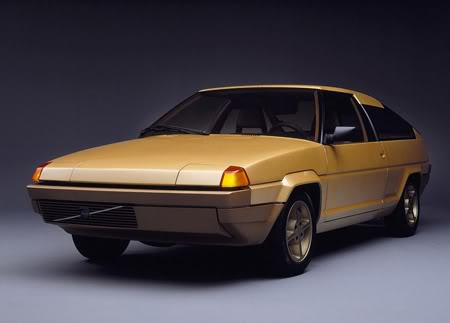 Volvo Tundra was a concept car built and designed by Bertone in 1979. It was based on the Volvo 343, but was rejected. It is easy to spot the design similarities.
So to everyone out there, please feel free to add and expand as you wish. Anyone fancy exploring his work with Alfa Romeo?