We in NITS (Northern Ireland Tin Snails, the local 2CV club) had our last run of the year at the end of September to a National Trust property in Co. Fermanagh. Afterwards, two of us went to see a collection of BXs we'd heard about but never seen. They are kept just about as far west as it's possible to get while staying within the United Kingdom of Great Britain and Northern Ireland! Their owner runs a lovely 16TXi Auto which is shown in the first shot along with my own BX. To get to that viewpoint we had to use some narrow, undulating roads over the mountains which were a good test of the BX's suspension but they performed beautifully.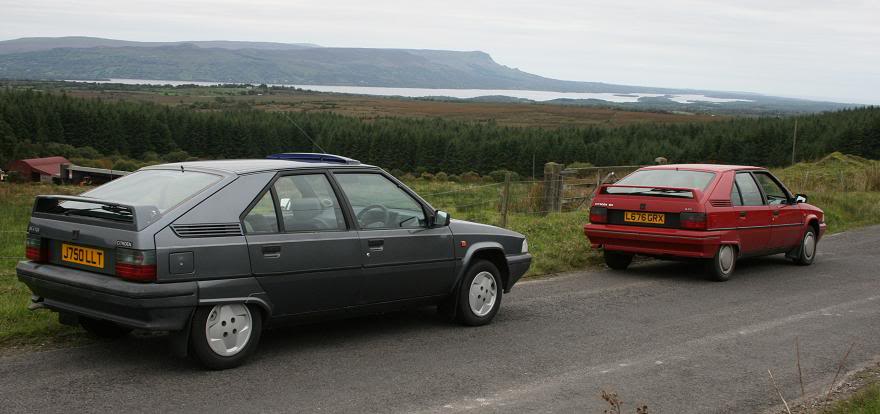 There are, in total, nine BXs in the field in various states of repair, though that should probably be 'disrepair', and one vehicle that predates the BX and is a bit of a rarity. So here's the collection .......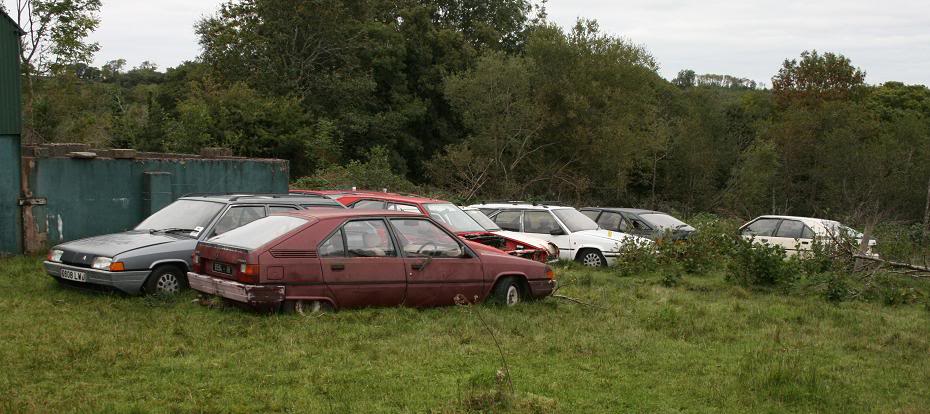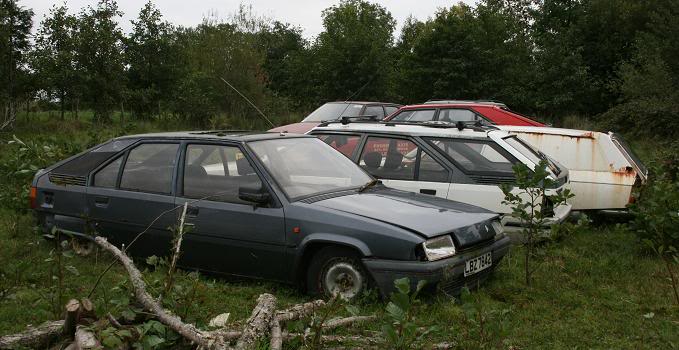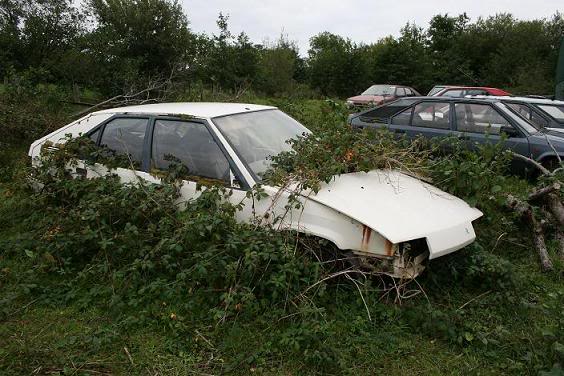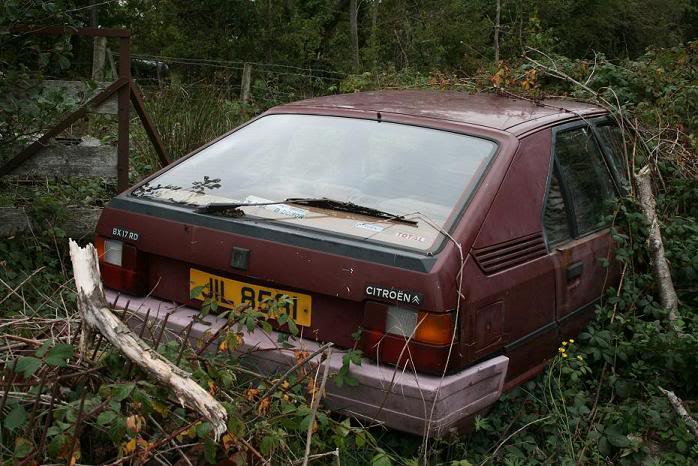 These last two cars were seen by me in a different location in 2008 and apparently were driven to their current resting place. The estate is a Mk1 19RD and the saloon, an Irish registered Mk1 19RD in its most basic form; note the lack of passenger door mirror.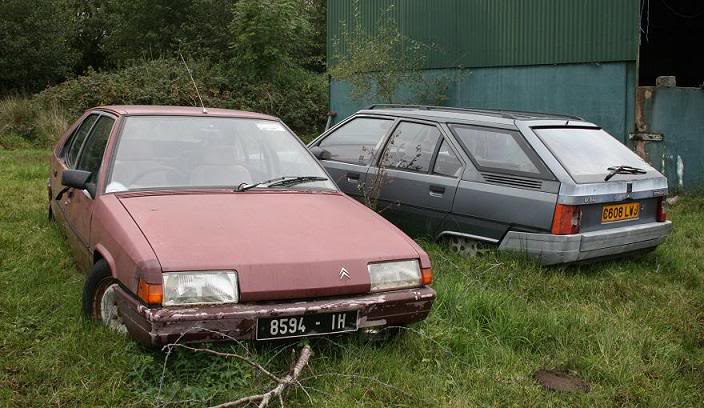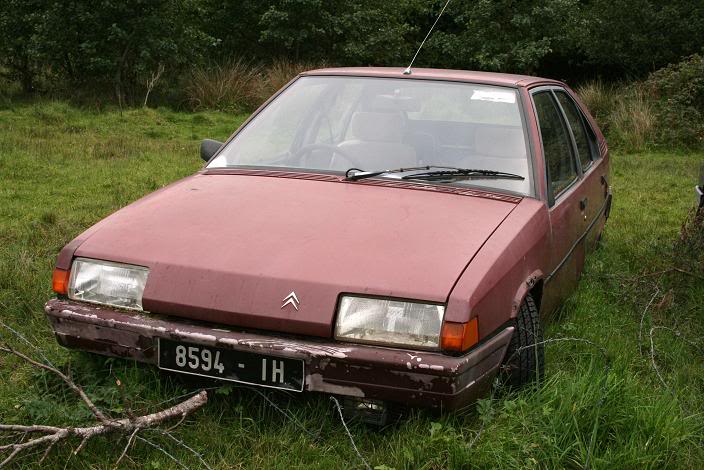 Most of the cars have been owned and driven by their current owner but time and the elements have taken their toll