More recently we camped at the 2CVGB National, again with the H and our 2CV...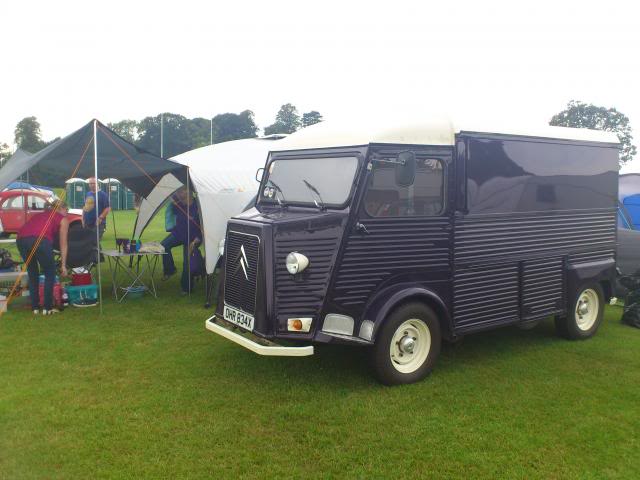 Whilst we have been here, there and everywhere in other old Citroens, the BX has waited faithfully at home for it's slice of attention or being used as a daily hack without grumbling once. I have fitted the front mudflaps that I got from Tim L (Thanks Tim

)...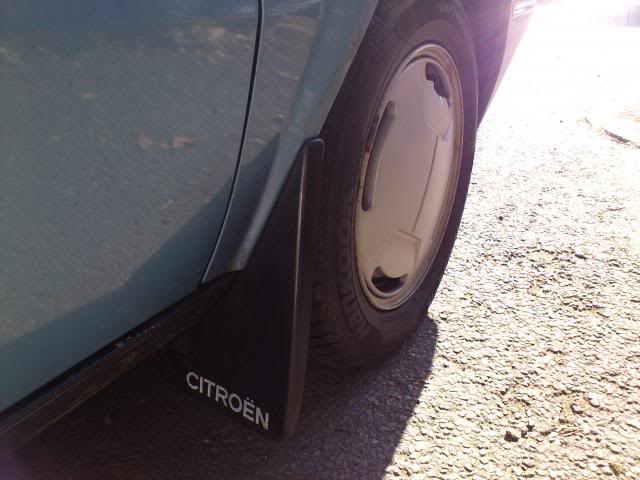 ...and whilst I am not a hoarder, I am quite selective as to what I throw away or sell. 12 years ago I sold my Mini (and regretted it ever since) but I hung onto the Rover branded roof bars I had for it along with the fitting kits that they were supplied with. Anyway! I was in need of some roof bars for the BX to transport my Dads ladders I am borrowing so I dug the bars out from my outhouse and rummaged through the various fitting kits to see what, if anything, fitted. To my delight Rover 200 "feet" fit the BX perfectly and so the roof bars have been given a whole new lease of life...
(Spot the Rover badges

)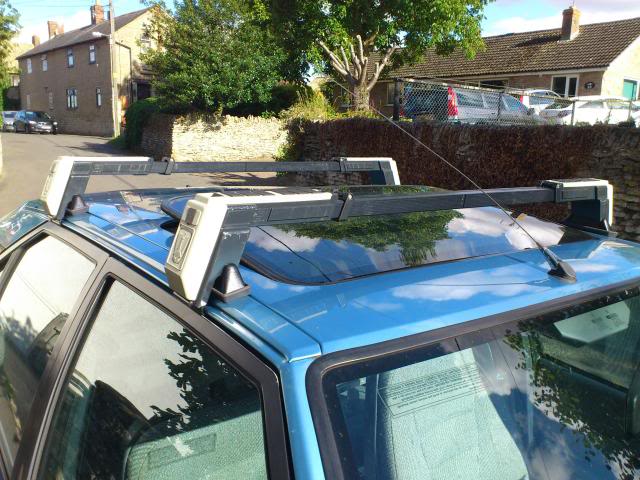 Next on the jobs on the fleet... Well! The BX's wheels need a repaint as they're looking a bit tatty, there are a couple of patches of surface rust I want to "nip in the bud" and I want to start to sort out some of the paintwork.
Never a dull moment is there