Messages: 11 • Page 1 of 1
fran303

New Member
Posts: 12
Joined: Tue Jul 05, 2011 6:59 pm
My BX estate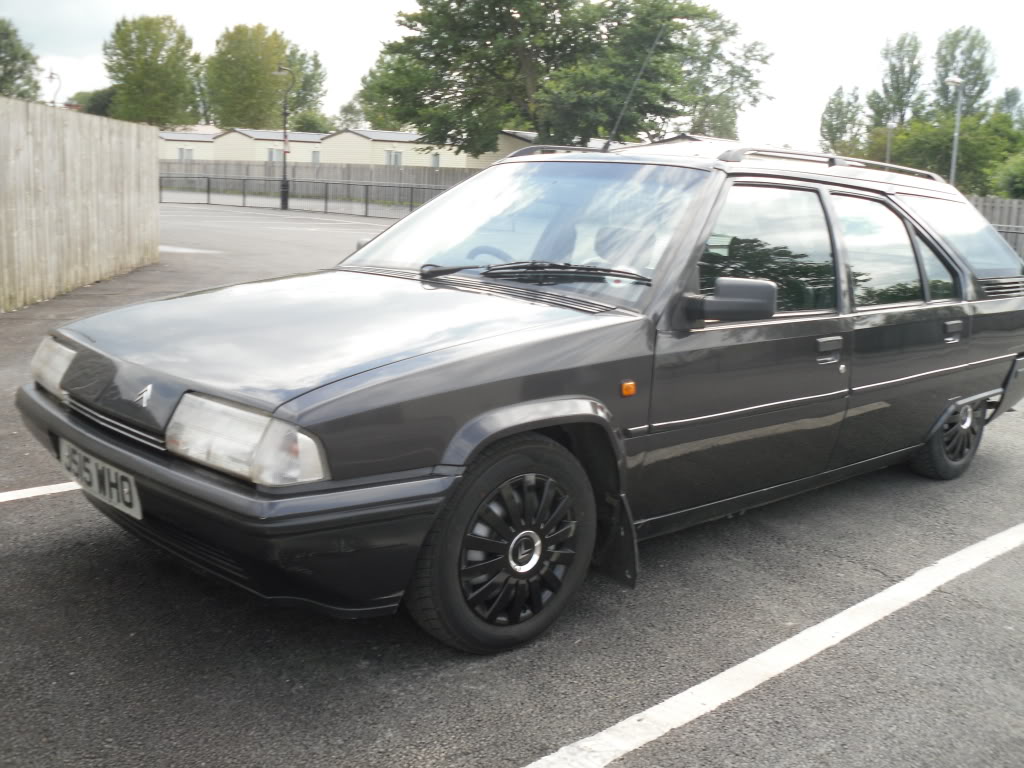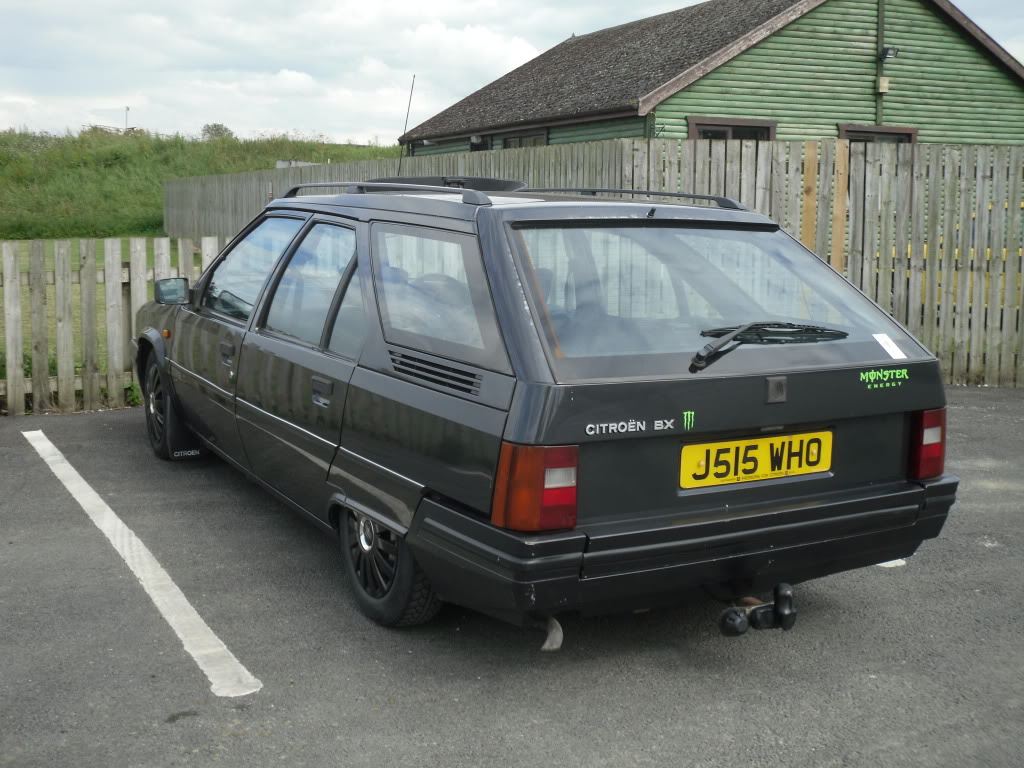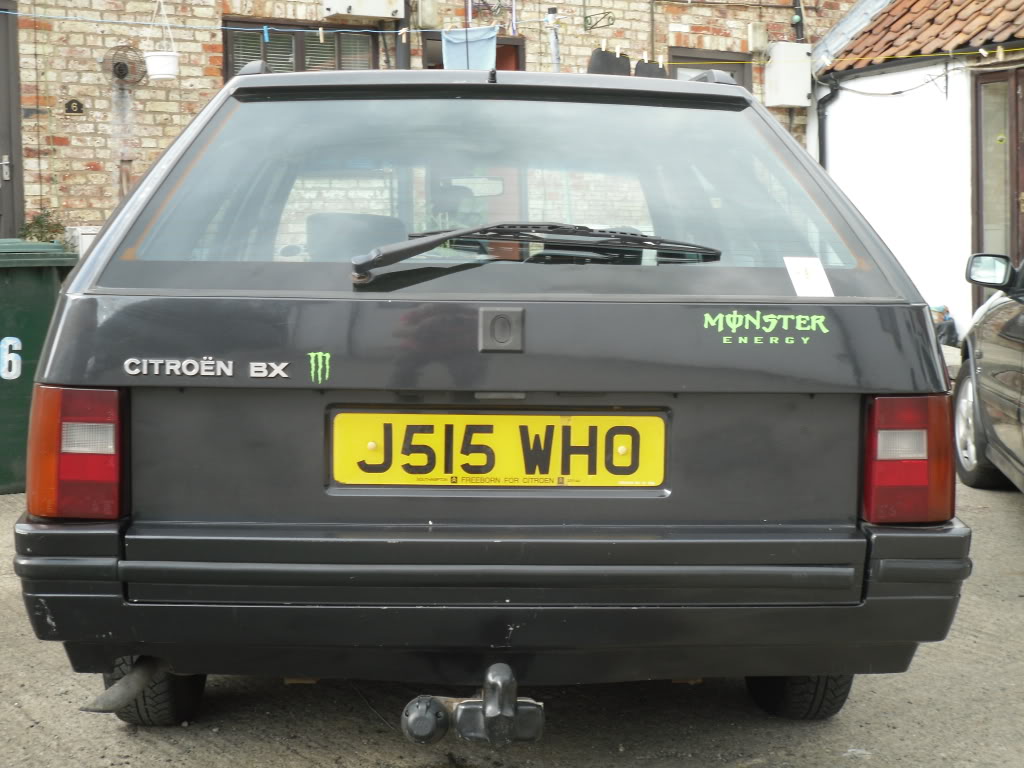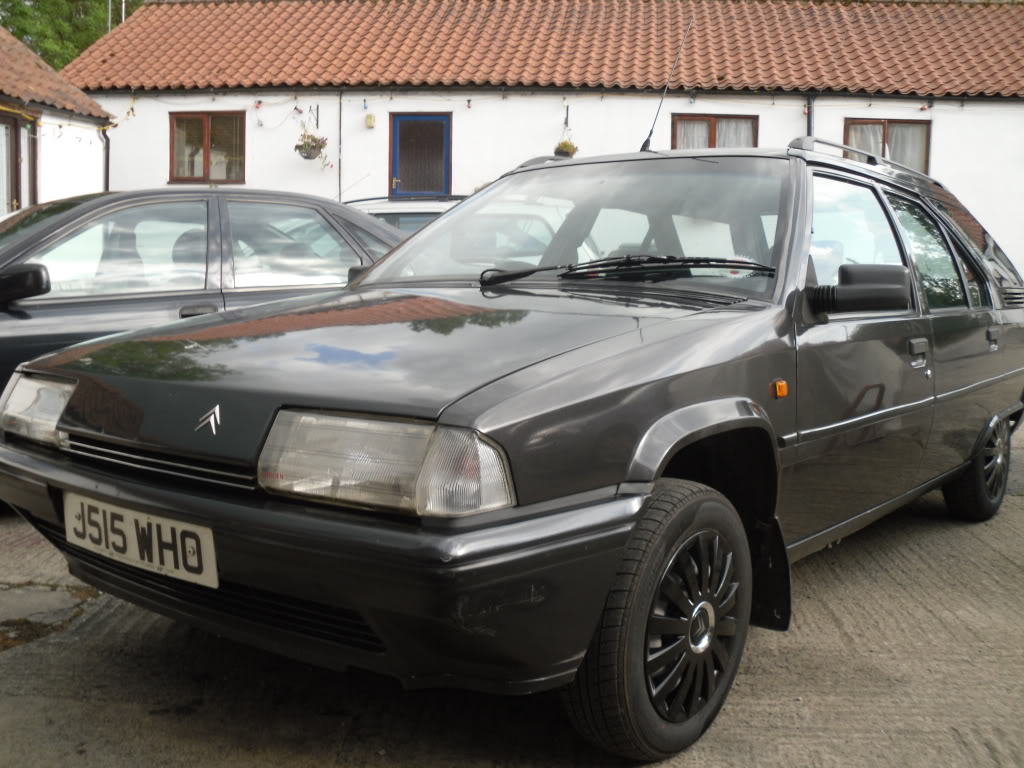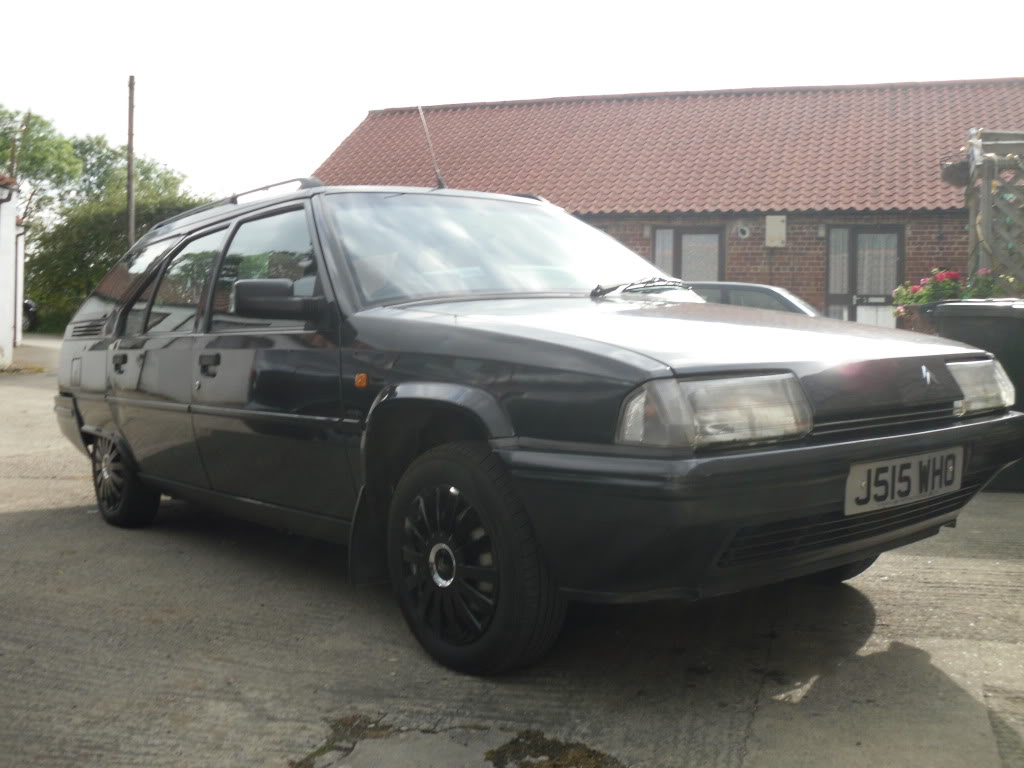 ---
Paul296

Over 2k
Posts: 3483
Joined: Wed Nov 03, 2010 10:39 pm
Location: Newark Nottinghamshire
My Cars: Citroen BX 17 TZD Hurricane
Citroen BX 17 TGD
---
fran303

New Member
Posts: 12
Joined: Tue Jul 05, 2011 6:59 pm
---
Paul296

Over 2k
Posts: 3483
Joined: Wed Nov 03, 2010 10:39 pm
Location: Newark Nottinghamshire
My Cars: Citroen BX 17 TZD Hurricane
Citroen BX 17 TGD
---
Philip Chidlow

Over 2k
Posts: 11592
Joined: Fri Oct 07, 2005 1:08 pm
Location: Chelmsford, Essex
x 24
---
citsncycles

Over 2k
Posts: 3224
Joined: Sun Aug 08, 2010 9:14 pm
Location: Dursley, Gloucestershire
Also check out the front wing - there's a badge under the side indicator... what's that? Anyone have a badge like that on their TXD?
This is just a guess, but might the last BX's have engine size badging on the wings like ZX's have?
Mike Sims
BX 19RD Estate Mk1 - Timex!
BX 4X4 Estate - Oh god, I've done it again!
BX 17RD MK1 - it called to me!
BX14 TGE, - SOLD
XM Turbo SD,GS Club Estate,Visa 17D Leader,HY Pickup,Dyane Nomad,Dyane 6,2CV AZL,Falcon S,Trabant P50,3x Land Rovers (88" series 1,109" series 2a FFR,series 2a Marshall ambulance),DKW F7, Lambretta LD150 x 1.5,Mobylette SP93,Ural Cossack,Ural M63,CZ 250 Sport,Honda Varadero 125,lots of bicycles & tricycles including (but not only) Sunbeams,Higgins & Bates!
---
Tim Leech

Over 2k
Posts: 15505
Joined: Tue Apr 15, 2008 11:12 am
Location: Derby
My Cars: LOTS!
x 123
---
Gary

BXpert
Posts: 259
Joined: Thu Jul 17, 2008 5:16 pm
Location: bedfordshire
x 3
Roverman wrote:Yep the very late BX's had engine sizes on the wings, I imagine these were dealer fit though so probably explains why its a bit hit and miss.
I can't remember fitting any wing badges at pdi, but i have a 91 reg txd with engine size badge on wing and a 93 reg txd turbo without badges.
Both cars had one owner berfore me and were supplied by the dealer i work for so i think it was factory fit or not.
---
rayfenwick

1K Away
Posts: 1718
Joined: Sat Mar 27, 2010 9:16 am
Location: Kingston upon Hull
That registration number has got to be worth a quid or 2...
Ray

The Fleet (most recent first):
2000 Citroën XM 3.0 24V V6 Exclusive Auto (pre-MOT)
1997 Citroën XM 2.0 TCT Exclusive Auto (for sale)
1979 Citroën CX 2.4 EI Cmatic Prestige (slowly being restored)

1992 Alfa Romeo 164 Lusso 3.0 v6 12v Manual (on the to-do list)

www.citroencarclub.co.uk
---
mike22861

BXpert
Posts: 510
Joined: Thu Aug 07, 2008 9:04 am
Location: South Shields Tyneside
---
Kitch

Over 2k
Posts: 6399
Joined: Sun Jul 03, 2005 9:36 pm
Location: Fareham, Hants
My Cars: Too many to list
x 79
Original Freeborn plates! Probably an 0703 or 01703 area back then too (it was my local garage)

I\'m gonna be honest, I\'d take those trims off and drive over them a few times. I\'d rather drive on the discs than have those on! But otherwise.....nice one! It\'s a bit different too; none of the door pillars are painted black, or the bit around the vents and boot.
---
Messages: 11 • Page 1 of 1