. . . and the repair to my rusty rear door shut.

I replaced my non original (but not entirely inappropriate) foglights today, with some long awaited proper ones (courtesy of KevR) I think they look rather nice and I'll now be able to get a good nights sleep

Unfortunately the splitter had been drilled to accept the old lights but I managed to get some trim . . . er trimmers from a motor factors that fit very snuggly and look the part (I think)
I also finished the lacquering of my repair to the rear door shut which I've been trying to get done before the bad weather gets here. There's no blistering or bleeding through after a couple of weeks so fingers crossed! Just need to wait a couple more weeks to polish the lacquer and it should look luvlee! Here's my car parked in my spacious and well equipped workshop . . .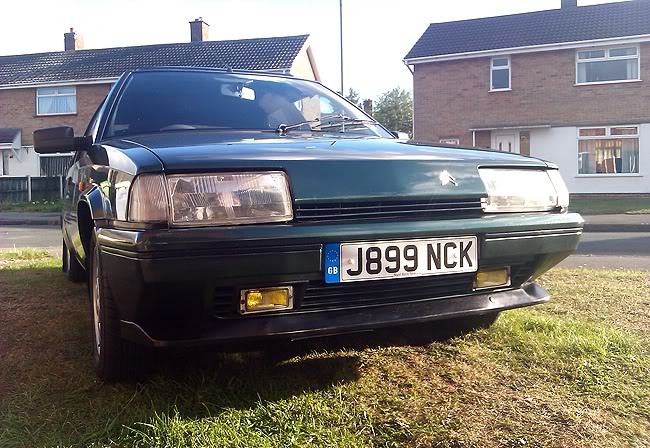 . . . my Mums' front lawn! (everyone in her street thinks I'm a car polishin' fool)
Before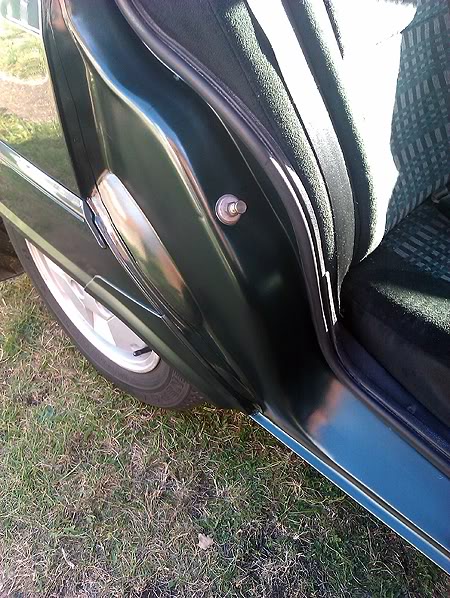 After
Just have the other door shut to do now - which isn't nearly as bad