I was a bit reticent about starting a blog of my own, as generally I'm rather humbled by the level of mechanical knowledge and practical know- how that seems to constitute much of the material in other people's blogs. On flipping the bonnet of a motor car, my own mechanical knowledge extends to being able to point out which bit is the engine, and which bit . . . isn't. Reporting on how I put a sticker on my windscreen after reading about how someone reconditioned their thingyamabob after the flay rods came askew on the treddle (or whatever) seemed a bit . . . well, superfluous somehow.

Be that as it may, as I've been so busy with both of my cars recently it seemed a shame not to have a dumping ground for all the 'stuff' that didn't make it into other threads. And as my paint/bodywork/refurbing skills aren't that bad, there might be something here that's of use to someone - hopefully.
Apart from a knackered drive shaft and routine maintenance, I've had just over a year of trouble free motoring in the Hurricane - I bought it at 173,000 miles and it now stands at 184,000 - which I think is pretty good going? However, a couple of months ago it got broken into, and although nothing was stolen or damaged save the drivers door being bent irreparably (I can only assume it was kids twatting about) it's been a bit of a palarver getting it all sorted.
I managed to source a door from Shaun in Wakefield for 25 quid and although it had 'potential' needed quite a bit of fettling (by me) in order to get it tidy enough to paint. I was a bit apprehensive that there was no way I'd get the car looking as nice as it was before the break in, but needn't have worried as the paintshop where I took it did an excellent job. The only real problem was sourcing the correct colour for the striping as there doesn't seem to be quite the demand for car pinstriping as perhaps there once was. Luckily, the place where I bought it (after they sent out the wrong colour originally) found 50 metres of 3mm lavender pinstripe in their stock room which they kindly swapped for my 10 metres of the wrong colour. I now have enough lavender pinstripe for 12 and a half more Hurricanes - bingo!!
The downside of too-ing and fro-ing to the bodyshop was that the Hurricane began to look like a dogs breakfast, and as I was concentrating on sorting my newly acquired TGD (and keeping the other areas of my life afloat) polishing it with the door hanging off seemed a rather empty pursuit somehow - not to mention a bit depressing. Anyway, everything was finished this weekend, and as I found myself with time (and hopefully the weather) to give it a good clean, I went for the 'mother of all valettings' option. The object of the exercise was to get it looking like this again . . .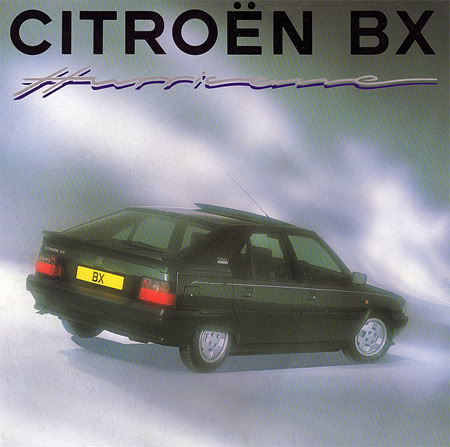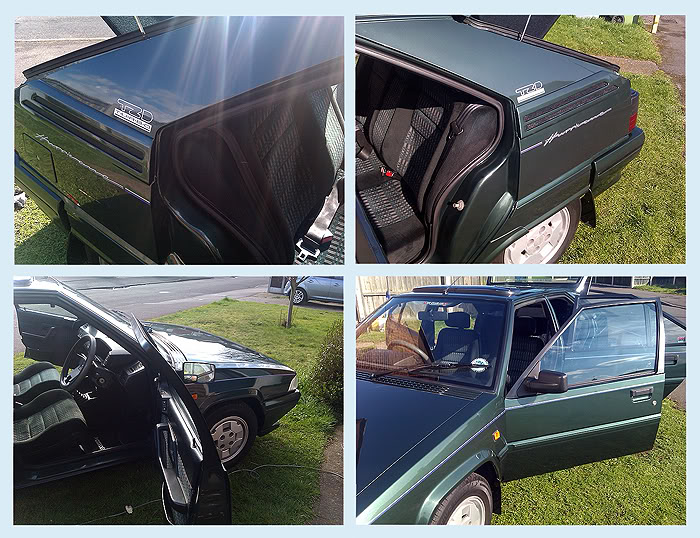 The repairs I did to the rusty rear door shuts late last summer have held up well with only the rear of the sill under the wheel arch needing a bit of 'remedial work' (but I keep a beady eye on them anyway). The B pillars will need sorting at some point as they look a bit tatty and there's a bit of peeling lacquer round one of the door handles that needs sorting - apart from that - looking pretty good I think. I also have a pair of newly refurbished speedlines to fit to the rear when I get the chance - the current ones are bit bubbly in the middle.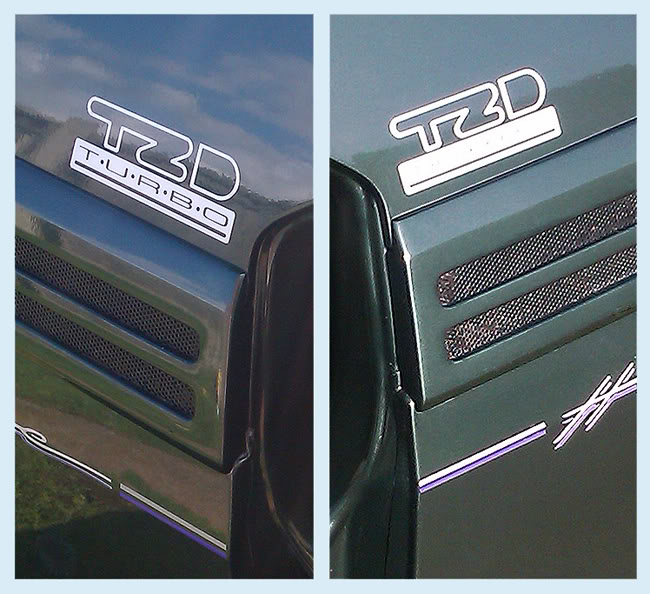 Thanks to Richard (RxBx) I was 'signposted' to a pair of new 'TZD TURBO' decals on ebay a few months ago, and now seemed an opportune time to have a go at fitting them - the old ones were looking a bit thin. I was rather nervous applying them as a f*** up meant I had to go to all the trouble of sourcing a new set, which I assumed wouldn't be easy. Anyway, they went on perfectly and I had a good sit down, a cup of tea and a fag afterwards to steady my nerves

. I think I'm going to replace the striping on the passenger side now as it suddenly looks a bit tired.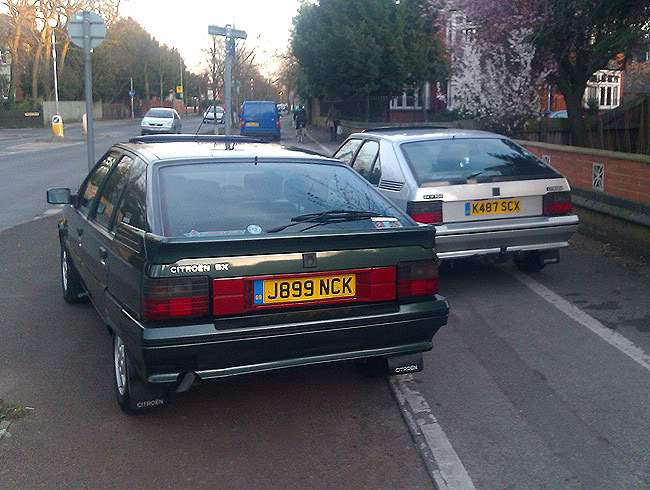 Both my cars outside my mate Andys this evening, where they now reside. No more street parking for me after all that hassle!
The TGD is still in the process of getting 'sorted' and the welding on the inner wing is now complete (thanks to Shaun) . . .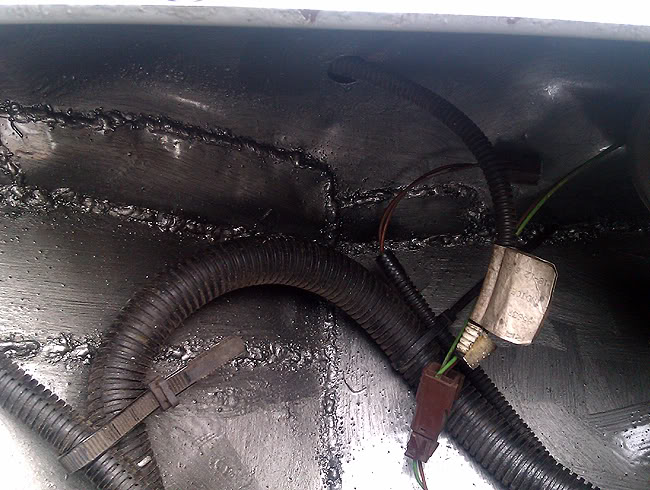 Although I'm a bit of a mechanical idiot, I know enough about bodywork to know that it wasn't 'a bit' of welding that needed doing, but infact; 'a lot'. I'm no expert on welding either, but Shaun seems to have made a really good job of it, certainly enough to keep it solid for the foreseeable future and get past the MOT man.
The wonky pedal box has also been repaired and consequently the car now goes like (admittedly rather reticent) shit off a shovel - oh alright then it's slow - but it's supposed to be slow. All's well in 17TGD land then? Well no, not quite. A couple of the linkages in the gearbox have suddenly started playing up a bit. Who's going to fix it? That's right - Shaun! Hopefully, after that lot the TGD should start to fulfill its potential as my uber reliable everyday drive. After a couple of years of 'Xantias from hell' ownership, it'll take more than that lot to put me off.