Today I had the challenge of getting the GT mechanically ready for the challenge - I failed! There are still a couple of things to do. BUT I did get some jolly good jobs done today, I fitted my new head unit and sorted (fucking finally!) the drivers window out. I now have four fully functional electric windows - hah!
The first half and a bit of the day I spent wiring in the new head unit. As a wiring novice, I tried to get as much prep and planning done in advance so I, hopefully, knew what I was doing. I took a trip to Halfords to get some wiring essentials - namely a couple of connectors, some decent wire and an ISO plug to butcher so I could connect the headunit to the GT's loom.
I wanted to make the car friendly to future head unit swappage - I used a new ISO connector, cut the superflous end off and went about wiring it intot he GT's loom. The original radios supplies left a couple of wires outstanding, so I had to find an earth and a switched live feed. Thankfully Rich had recently put in a temperature gauge for me, so I used the samee earth and switched live points as that did (this head unituses the permanent feed as the main power source).
I ended up with this, complete with my sribbles as to the wiring routes. The two lower wires are the bluetooth antennae and microphone jack, and the folded taped wires are rear speakers and aerial-pop-up signal. I split the plug connectors into speakers (the 8 way white plug) and the power and earths (the white four way plug) for simplicity. Hopefully now, with future head units for this car will just be plug and play - although I like this one so far.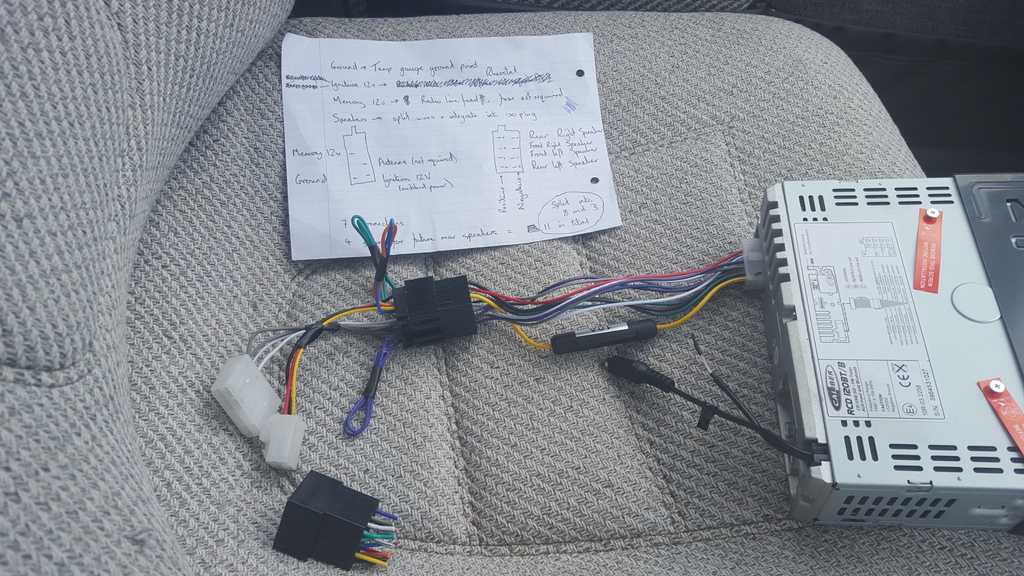 Other endes of the plugs, earth, switched and permanent live and draped artistically on the gearknob - the speakers wire. I think I went a bit OTT on the wire I bought, the live feed is fused with 10A, so I though I should buy wire with at least a 10A rating, all halfords had was 5A or 17A, so went for the oversized just because, puts the loom wires to shame! Is the biggest one there.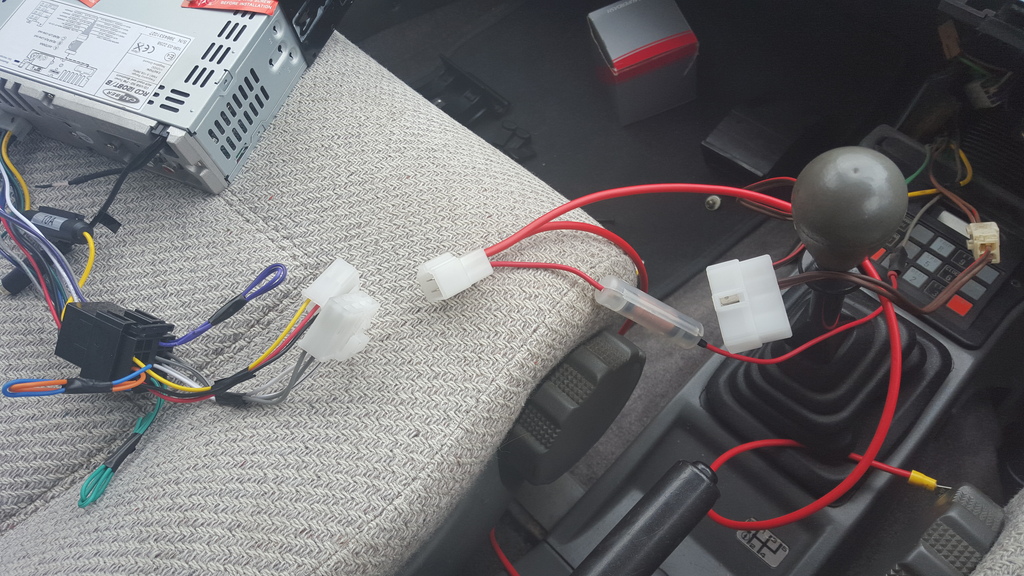 All plugged in and ready to start putting the dash back together, worryingly I had a screw left over or loose etc... Could not see where it came from!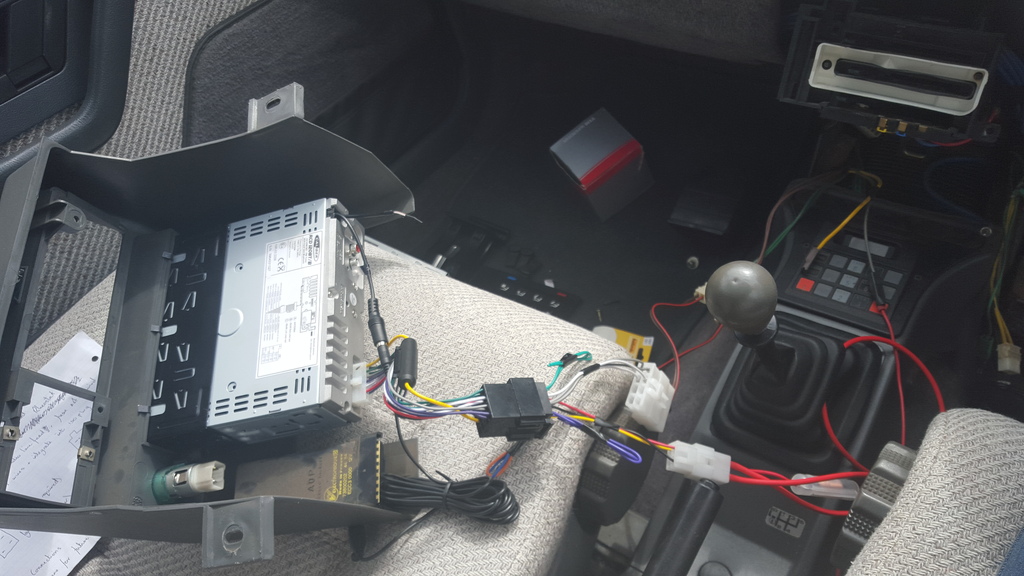 The finished product, looks quite similar to the old radio, but it's a shiny finish which lets it down slightly. It does however have Aux, SD card, USB, bluetooth and CD inputs though - so a very useful piece of kit. It also has 4x75W pre-outs which should help with the sound quality and volume. Because it's a flip front, it unfortunately sticks out an extra inch which is less good.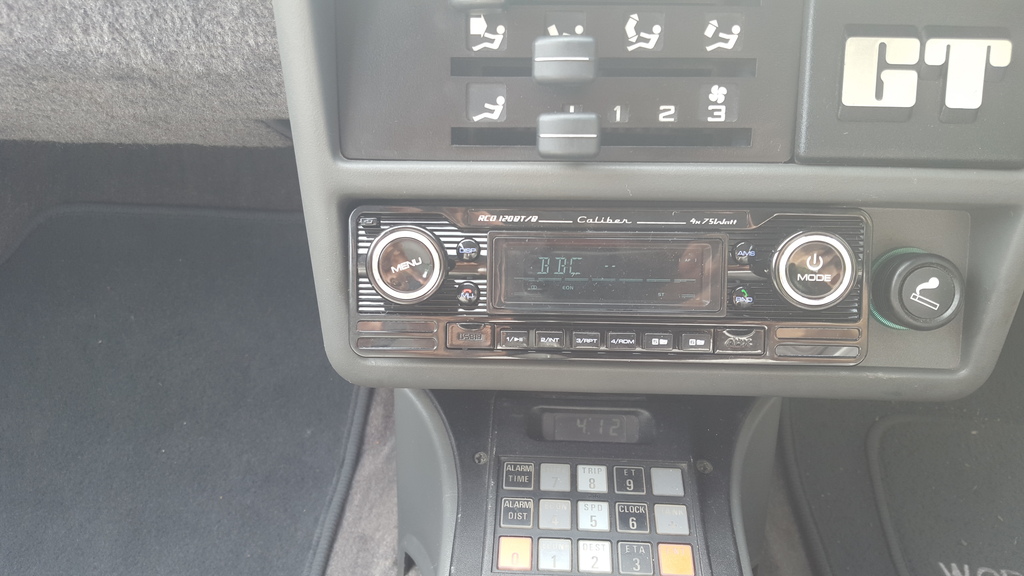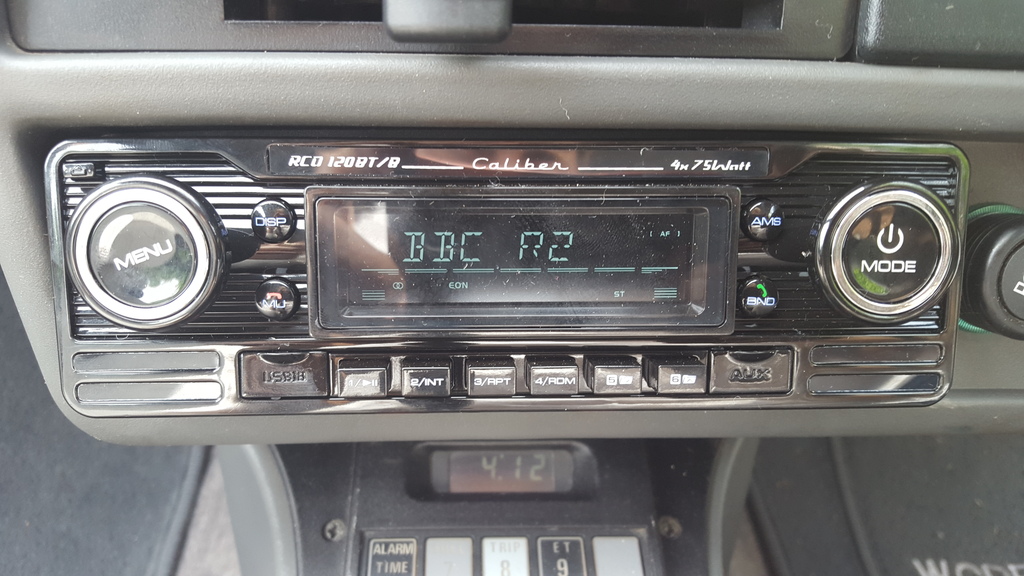 Next was the drivers window, I started this last weekend to no avail. After plotting all week, to get the wondow runner to fit onto the white plastic knobs, I filed the little bastards down! No point in messing about further, the very ends of the scissor mechanism, where the plastic knobs are (that sit inside the runner) for some reason are offset from the rest - meaning it's impossible to get the knob in the runner. Enter the half-round hand file, after a couple of file and offering it up, it fitted on. Didn't want to take too much off and make another rattle!
Also fixed the bashed about insulation, had to put two new sheets on wher ei'd been fiddling in the door cavity. Window now functional! At bloody last!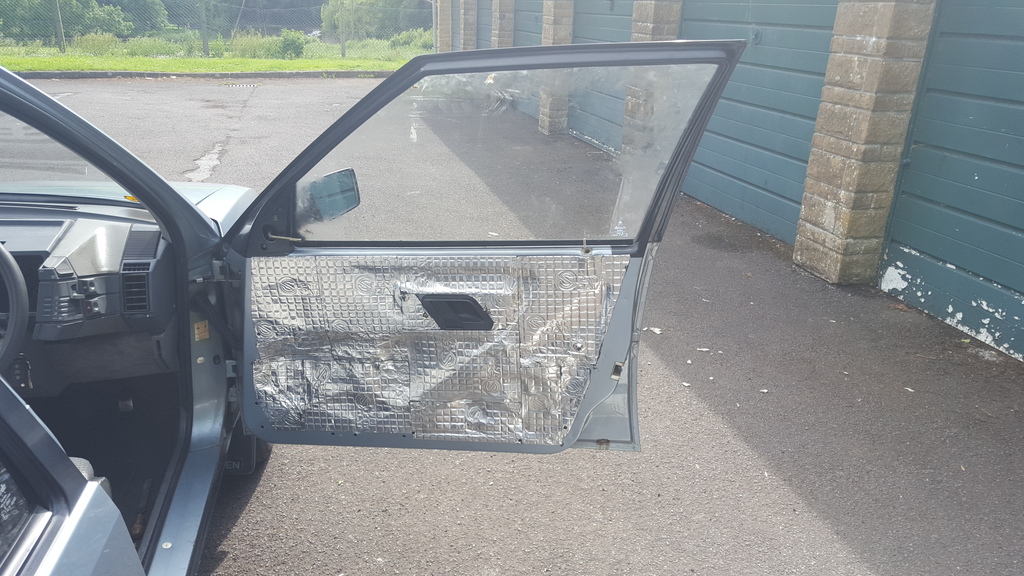 I needed Steve's car to to and for today, so had to take him to work, so before picking him up, I went for a 60 mile drive in my freshly winodow-fixed, music-playing GT. I want to finish this tank of fuel before the challenge so I have an idea of what we might be spending on petrol. It's going to be expensive, petrol in France is more expensive than in this country right now - and the exhange rate is pretty much the shittest it's been for some time...
About 1/4 to 1/8th of a tank left and done 250 miles, fuel gauge is so inaccurate I won't know the actual mpg until I fill it up again, thankfully we have a 5p off a litre thing from Morrisons, so that'll help