Wow, I can't believe I've not been on here since last May! Quite a lot has happened in that time...
-Rover has gone
-AX 1.0 arrived (loved it, such fun for a little 1.0!) I did end up replacing the cheap and crappy aftermarket wheel trims with
proper ones which really improved things!
-Then the AX went 6 months later
-Volvo 740 hearse arrived to convert into a campervan for our european (probably mostly French) road trips, accommodation prices have been steadily increasing and are now prohibitive, across the pond so we'll take our accommodation with us! This is an old photo, much has been done with it since!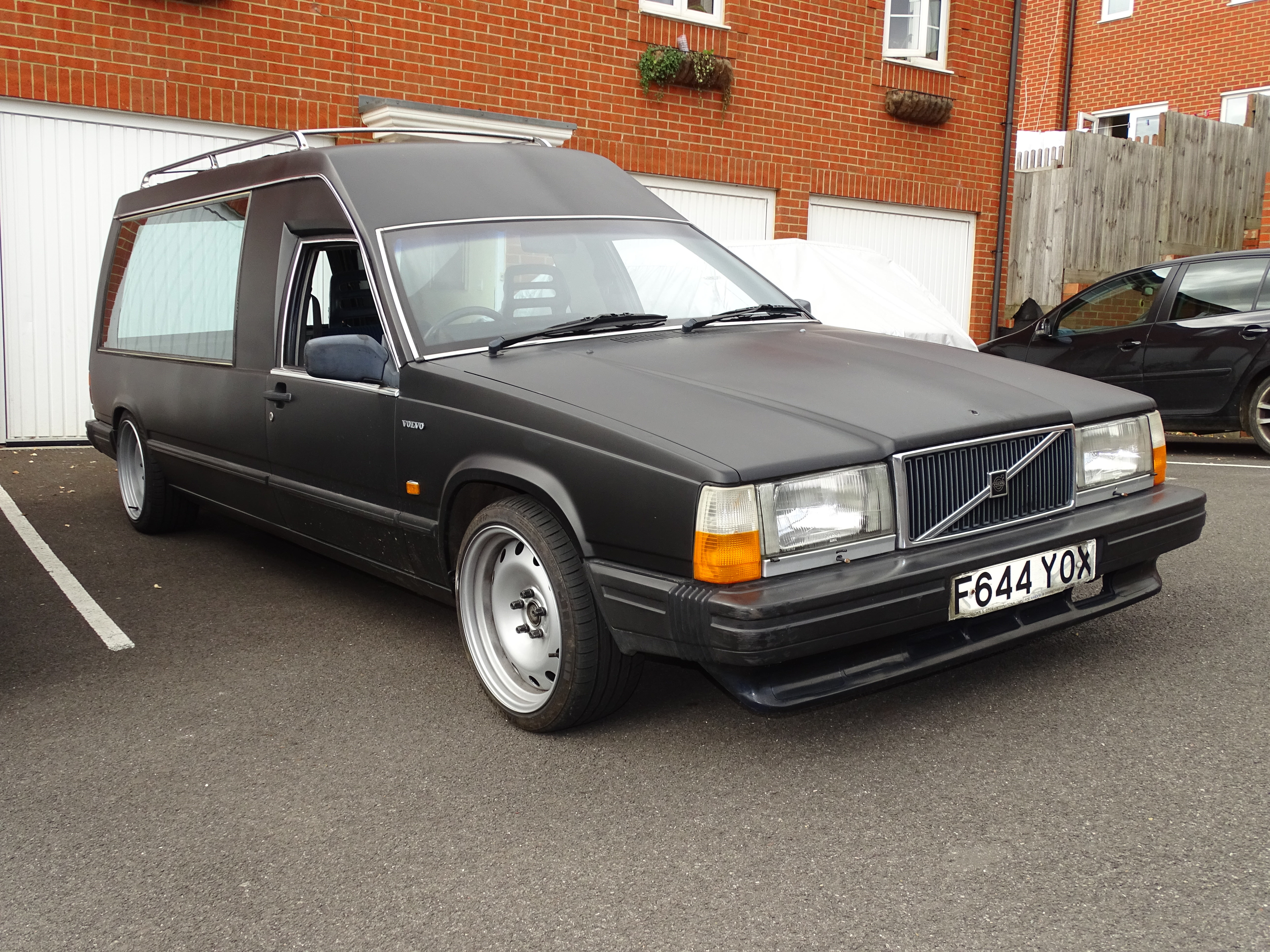 -We've moved house, from a new build coachouse above four garages to an old property in a rather nice village a little outside of town. We've kept the house in town and are in the process of renting it out, once this is done, we can get the new house sorted (much much sorting needed!) but it has a nice bog garden, but unfortunately only one parking space and no garage... Can't have everything for the price we paid for it though! Of course, with all this snow down here, out ancient behemoth of a boiler has packed up...
I'm still thinking about the GT, and have big plans for it. I want it to be the most comfortable place to be, as well as seeming as standard as can be, I quite fancy puddle lights, footwell illumination, extra soundproofing and insulation and air conditioning (plans are afoot for this, I have sourced some bits I thought I'd never find - so the ball is rolling). But haven't visited it for a couple of months now - it's been a very busy year (or more!).
Work has been pushy in getting me qualified to fill a higher position, my 'provided' target is to have this done by the end of March, but with moving house that's not going to happen! But shouldn't be far off. So this has been taking up all my time that I've not been moving house/packing/unpacking/Volvo fettling etc
Have a shiny GT picture, just because this is my favourite picture of it.