Not too much to report on at this stage with the red 16v. As I put in the gallery the other day I took it to a local car show. I won runner up in the class of family cars post-1991.
I was one of two in the class, and I didn't even enter it!

Maybe if I didn't have the dent and the scratches I'd have clinched it....oh the sleep I'll lose!
Anyway, slightly more interesting developments than polishing cars - today I fitted some fancy spark plugs to the 16v. I've had a set of Nippon Denso IK20 Iridium plugs in there since 2006, or around 25k miles. This isn't a bad thing; Iridiums are designed to last like that. But recently the car was feeling a bit lazy at low rev pickup and has been a bitch to start at times. I suspected the TPS was on the way out, as sometimes it can't hold an idle. I've already changed the coolant sensor (as I found on the dyno it was still running a bit lean at wide open throttle) but I decided a set of new plugs can't hurt. A customer of ours we're building a car for is the sole European distributor for Pulstar Pulse Plugs (
http://www.pulstarpulseplugs.com/
) which are a pretty wacky idea for changing the way a spark plug functions. Pulse technology to spark plugs is pretty much what Xenon technology is to headlamps bulbs. Not quite as cheap as the regular ones, but then they're just as cheap (cheaper in fact) in the long run as they last so much longer. The IK20's I pulled out are pretty tired now - the gap has increased to about 1.2mm! I'm going to keep them though - pretty sure if I regapped them they'd do another 10-15k miles or so.
These are the Pulstars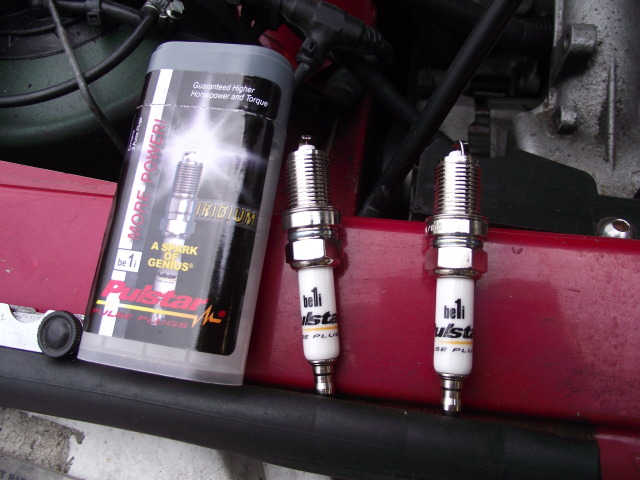 You can get platinum or iridium just as with regular plugs. I went iridium again so they last longer. Car just seems to run so well on iridium plugs.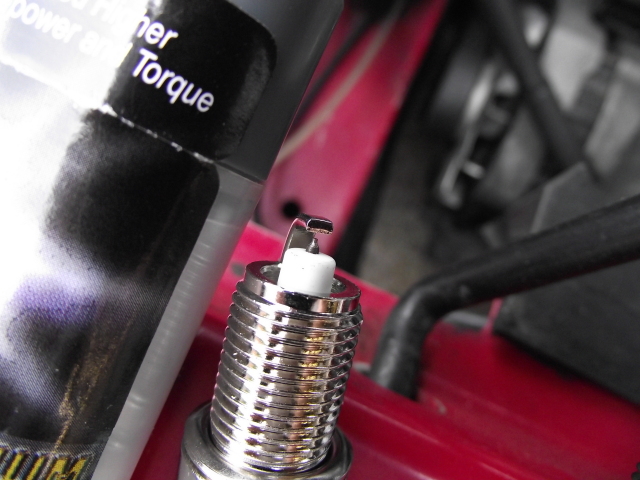 I've heard some pretty wild claims on power increases so far, the best being 17bhp in an Audi RS4. Not all wild though - they admit on the VAG 1.8T engines they make little difference to power. Economy is supposed to be improved though, as are emissions.
The jury will be out for me until I've spent a while with them and got it on the rollers again. I've driven home on them and in fairness the car feels much happier - it started well and drove much smoother than normal. Of course, this could be down to the fact they're just new plugs, not anything to do with the pulse part, but we'll wait and see.
I'll recommend them if they work well.