Now I have a BX which I have every intention of keeping I thought I'd better start this off. Many of you know what this shambolic shed looks like, but here goes anyway: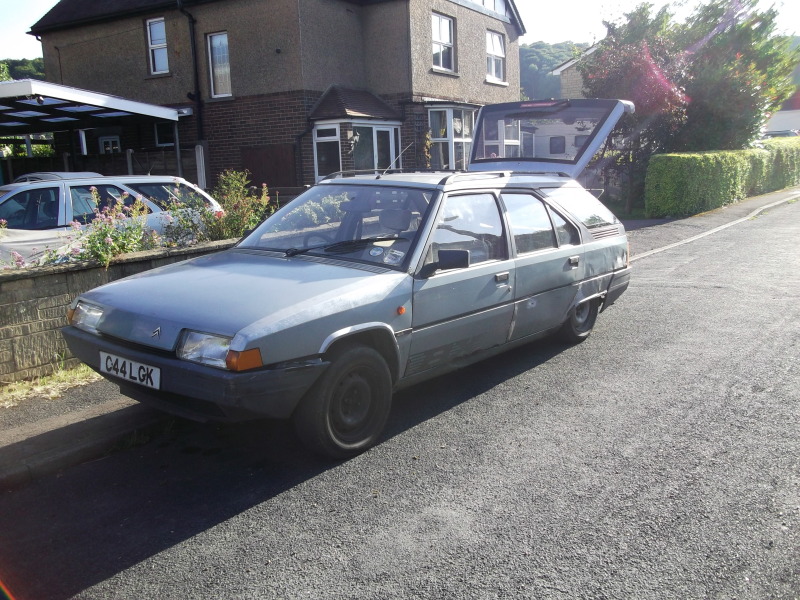 It's only been in my possession a few hours and I've already put it to work, hauling some slabs from my place to my mate John's: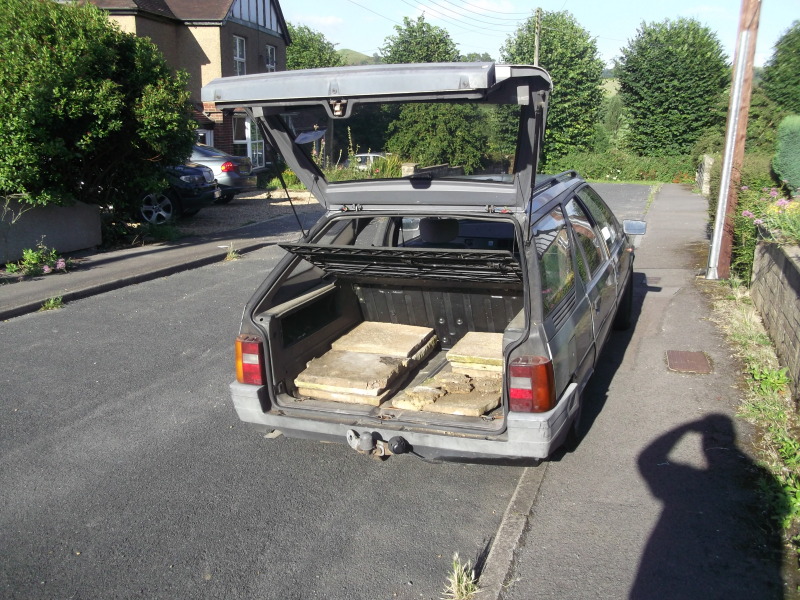 So, first impressions - a very, very different drive to the GS, first PAS car I've had in nearly 10 years, so the steering feels ultra light, while the go-not-so-slowly pedal needs a fair old shove to do anything. Reverse took a little memory searching to find - it's next to 1st with a lifting collar on the lever. It also took a minute to work the headlights out, not helped by the dodgy switch.
Urgent jobs include:
Finish off Ian's sorting of the front suspension and steering, hopefully getting rid of the clonks
Weld up the passenger side sill and front inner wing
Get the spheres recharged - the rears are acting strangely in my experience - not hard, but not much damping either

Sort out the short interval between pump times, accumulator has been changed, but still running every few seconds.
Find and fit some rear seatbelts
Check and replace as necessary door seals
anything else that may be needed for the MOT
Longer term, I'm making a list of stuff I need, such as Mk1 door cards, rear speaker grills, gearbox parts (although I may just pull it and hand it to Bristol Transmissions), etc.
Finally a quick question for those Mk1 experts out there - there's indicators for sidelights and main beam on the dash - is there supposed to be one for dip beam too?