The Merc is a good idea. There was a 7 seat option available but the rear seats faced backwards. Landrovers are something that I like but I'm a bit intimidated by - all that 4WD stuff. Perhaps - like the BX - once you get to know them it's straightforward?
My father-in-law has a Ulysses from the mid 90s which goes well and is a good workhorse but I feel 'people carriers' ( apart from the first Espace) would be a short cut to blandness/ middle-aged Dad anonymity. Ok, I am indeed an anonymous middle-aged Dad but while I can still wield a spanner and there's no signs of arthritis let's keep it relatively interesting as long as it doesn't end up one cold dark night on the hard-shoulder!
French lefty family-farmer chic is the vibe!
This was the dream but a touch of practicality prevents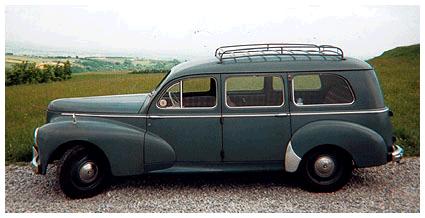 The new crazy dream?