Messages: 7 • Page 1 of 1
mike22861

BXpert
Posts: 510
Joined: Thu Aug 07, 2008 9:04 am
Location: South Shields Tyneside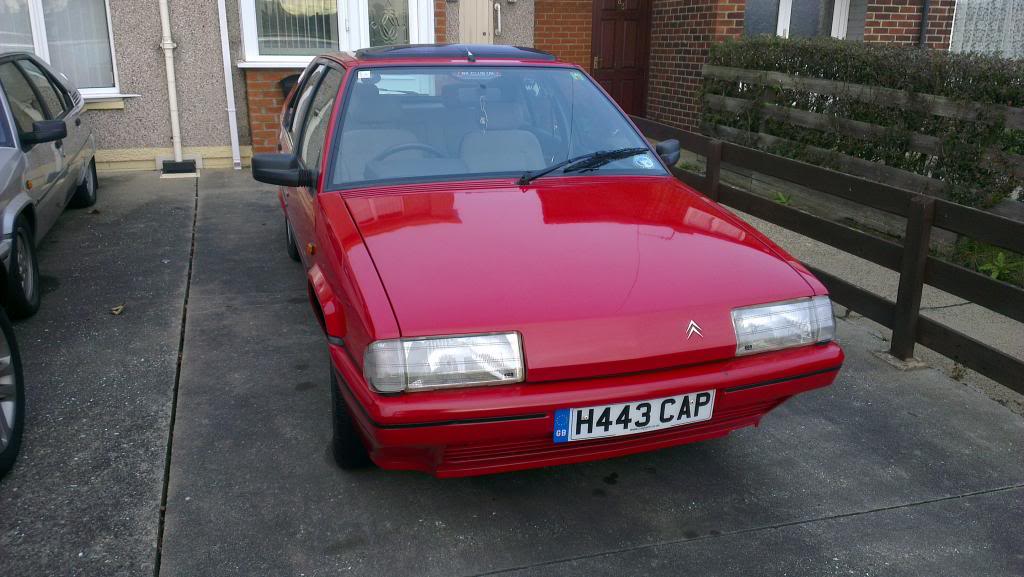 The Red Baron polished and ready for NEC
1992 BX 4x4 Gti aircon Silver
1991 BX 19 TGD Red(the Red Baron)
1993 BX 17 TZD Red the new Daily
1986 BX 16 RS Leader (The only 1 left I believe)
2003 Landrover Defender 110 CSW TD5
1985 Landrover Defender 90 4SC County
some other newer Nissans
---
Philip Chidlow

Over 2k
Posts: 11592
Joined: Fri Oct 07, 2005 1:08 pm
Location: Chelmsford, Essex
x 22
Awwww... lovely

• 1992 Citroen BX TZD Turbo Hurricane
• 2006 Xsara Picasso 1.6 16v
---
Mothman
Nice, bloody well done bud!!

Andy
---
Caffiend

Reluctant BXpert
Posts: 1222
Joined: Tue Jul 19, 2011 1:39 pm
Location: Hertfordshire
Like!
Diagonally parked in a parallel universe
1991 TZD hatch (Triton Green)
1992 Hurricane
---
Dollywobbler

Over 2k
Posts: 3940
Joined: Sun Dec 04, 2005 2:25 pm
Location: Wales
Does look rather splendid. Nice work.
---
rutter123

Over 2k
Posts: 2503
Joined: Sun Sep 02, 2012 9:54 pm
Location: South Lincs
My Cars: 65 Peugeot Boxer van 160k
Ven red tzd turbo 294k it will live again
Nissan Micra K13 the wife's run around
x 99
looks a lot different to my red 90tzdt which i call 50 shades of red, guess it looked like this once many moons ago,
90 BX Tzd turbo 294k SORN undergoing major surgery
90 BX Tzd turbo estate 46k awaiting surgery
65 Peugeot Boxer Van the new workhorse
52 Toyota Rav4 180k Bulletproof Jap reliability
---
mike22861

BXpert
Posts: 510
Joined: Thu Aug 07, 2008 9:04 am
Location: South Shields Tyneside
For an old hack that has done 193000 miles it doesn't look too bad.
1992 BX 4x4 Gti aircon Silver
1991 BX 19 TGD Red(the Red Baron)
1993 BX 17 TZD Red the new Daily
1986 BX 16 RS Leader (The only 1 left I believe)
2003 Landrover Defender 110 CSW TD5
1985 Landrover Defender 90 4SC County
some other newer Nissans
---
Messages: 7 • Page 1 of 1