vulgalour wrote:Looks like I've probably been stood up on the sale of the Maestro, which is bloody annoying because that would've allowed me to get the BX on Wednesday and now I'm going to have to find another solution instead, probably the scrapyard which is not what I wanted to do to the Maestro. Hasn't stopped me thinking about wheels and BXs though and I've discovered that there's a three spoke Saab wheel that shares the same PCD and centre bore as the BX though with a different offset. You'd end up with something a bit like this.

I'd also be tempted to get some tint on too, for the full effect.

So that might be something I do to stripey BX, providing I can get all the other jobs sorted obviously.
Mr Vulgalour, are you a genius with photoshop or similar?
I could I ask a wee favour?
I've often been a fan of cars with white wheels. The previous owner of my white TGD painted his trims white and they looked rather good. Would you be able to make a picture of a white BX with white speedlines?
Like this one: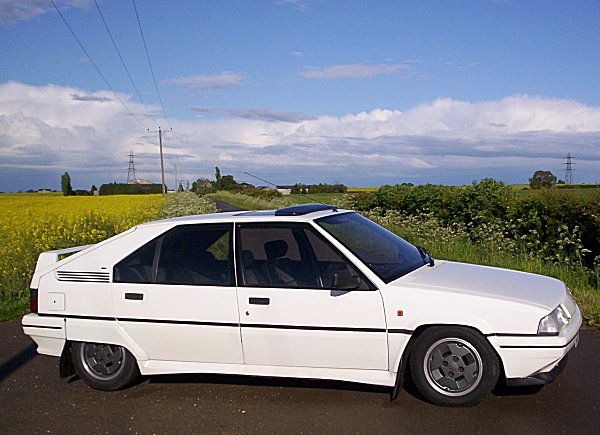 Sorry to be cheeky and don't worry if it's a lot of effort.