Yesterday, I was encouraged to contact the local Police after a rather scary incident. I had to run a short errand to collect some bits for the Princess and on the way I started getting a very odd banging noise accompanied by a thumping throughout the car. I stopped twice on my trip to try and find the fault but all I could work out was that it got less severe when I put my foot down and much more severe at anything over 40mph. I really was concerned I'd destroyed a drive shaft or similar so I got a second opinion when I arrived home. My brother drove the car a few yards and suspected a collapsed wheel bearing, but the noise was just getting worse so we determined to remove the wheels and inspect on the drive.
Scarily, someone had got there before me. Three of my wheels had wheel nuts loosened off, a total of 12 wheel nuts all of which were finger tight and some of which were nearly out of the hub. Once we worked this out, we wound one nut in on the front to take a picture for future reference - proved useful for the Police officer that visited - and this wasn't even the worst one of the bunch.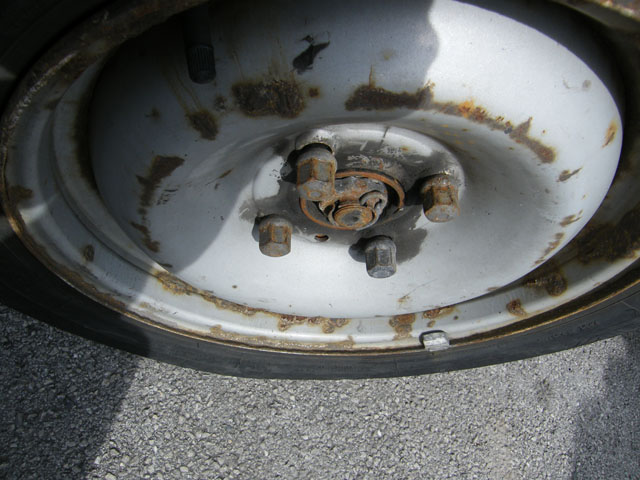 I do wonder if the wheel trim I threw recently was the result of tampering, because of it I put the trims on my brother's Astra where they look much better so I'll obviously be on the lookout for some proper BX trims eventually again now.
In the meantime, the car no longer lives on the street, not even for short periods of time, because I don't know that I can trust keeping it there. What with the wheel nut incident and the suspected party encouraging their children to ride their bicycles at the BX, the snide remarks, the insults and the abuse... it's not worth the risk. I've never lived anywhere quite so poisonous as this, I'll be happy to leave it all behind.
In other, more positive news, I adjusted the clutch so I can actually select gears easier. I think I need a new cable rather than a new clutch, I'll investigate fully when the car is off the road at the end of next month, I don't have much driving planned between now and then so there shouldn't be a problem. This job wasn't actually that bad, just a bit fiddly rather than trying to make my hands be a different shape.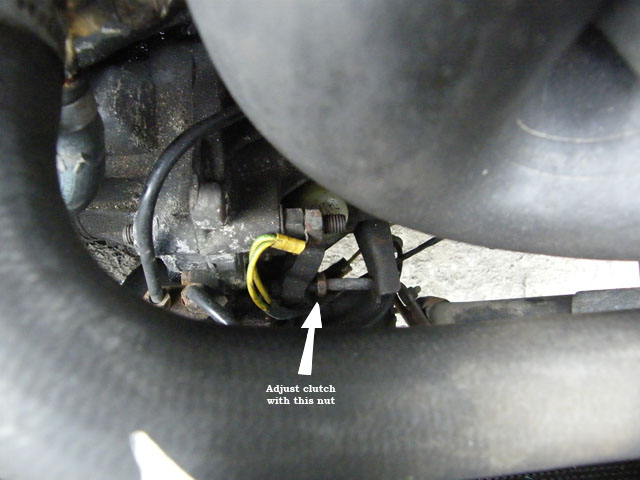 The gale force winds are preventing me from doing anything meaningful on either car, but the next project is a bit of modifying to the driveway so that I have off-road work space that's more sheltered and much more secure and will avoid any terminal drama with the drive sharing that is something of a joke. Nothing is ever easy.