I had suspected the weird knob on the dash was the heater control. What's the missing panel in the centre console?
----
Five and a half hours of cleaning and fettling today and I've still got a very long way to go. First job was to attempt removal of the pedal box.
Removed these two bolts.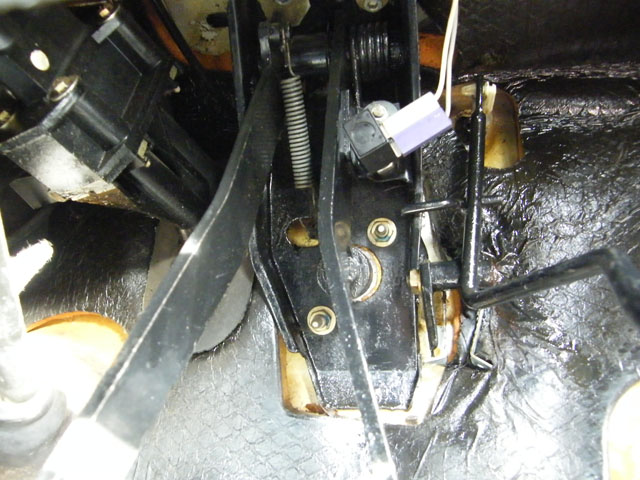 Then there's two more allen bolts that I don't know if I'm supposed to remove or not, I can't get my allen keys or screwdriver heads to get enough purchase to remove them so I'm hoping they can stay put. So... I'm a bit stuck on this one as I can't find instructions online and the Haynes manual is next to useless. I shall be asking in the technical section.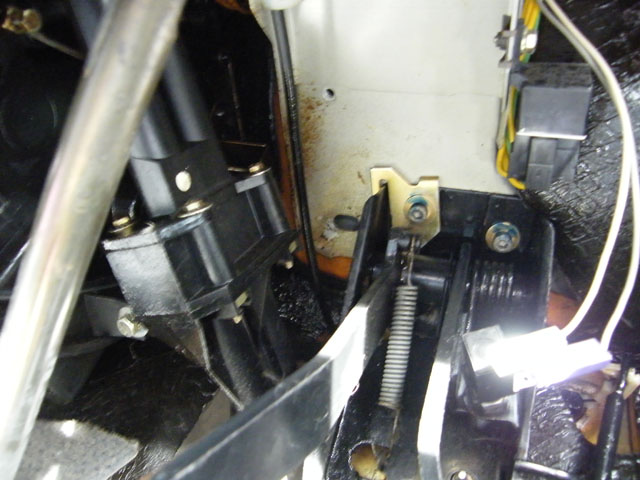 Put the dashboard back together so I don't lose any bits and gave the driver's area a proper scrub, vacuum and clean. Still have to repair and shampoo the seat, but it's good enough.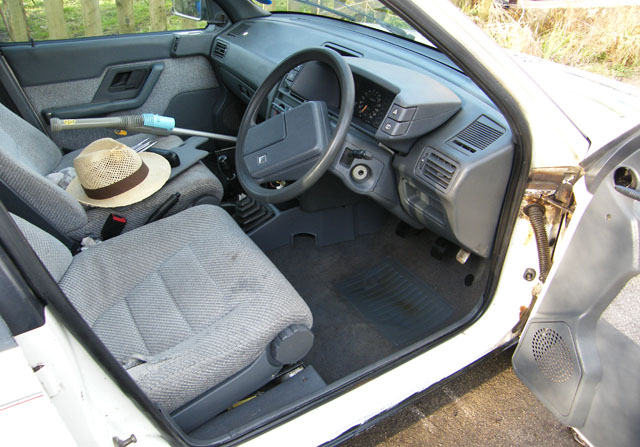 Turned my attention to the outside after that, starting with scrubbing the rear bumper with a stiff brush and some Cillit Bang that has listed 'wheel rims' as one of the cleaning uses. It's very good.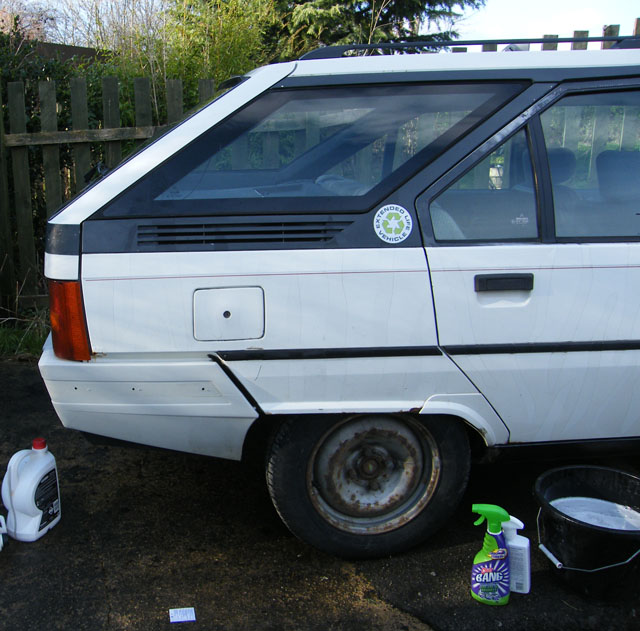 Gave the front wing and door a claybar workover, being able to put the suspension to where I want it makes those lower areas much easier to work on.
There's one or two dents appearing on the bodywork as I work through it as is to be expected, but they are difficult to photograph.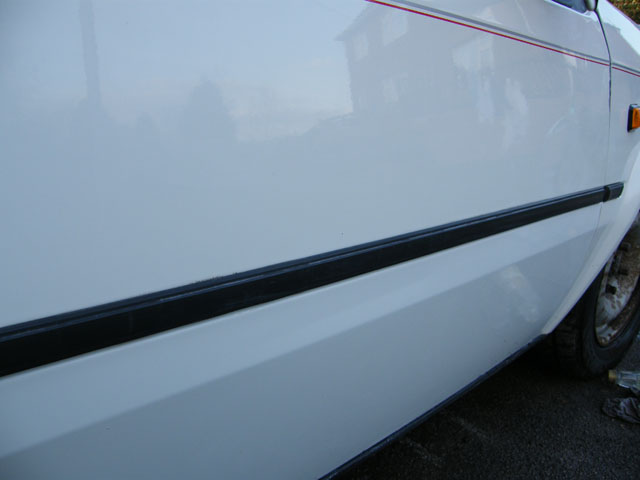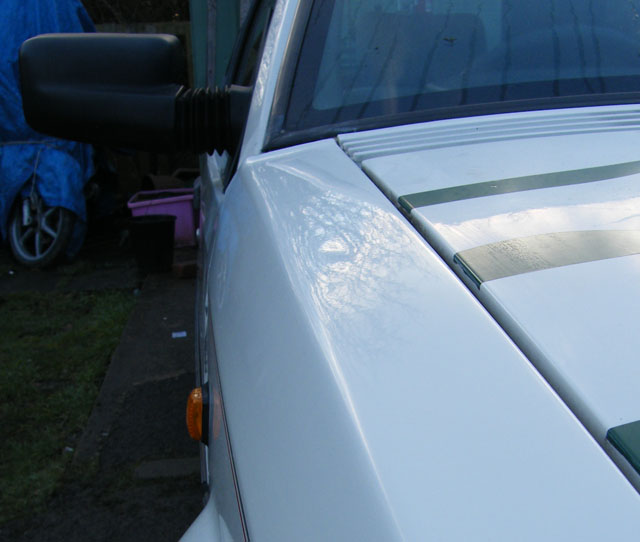 Suspension down to do the roof, best gadget ever.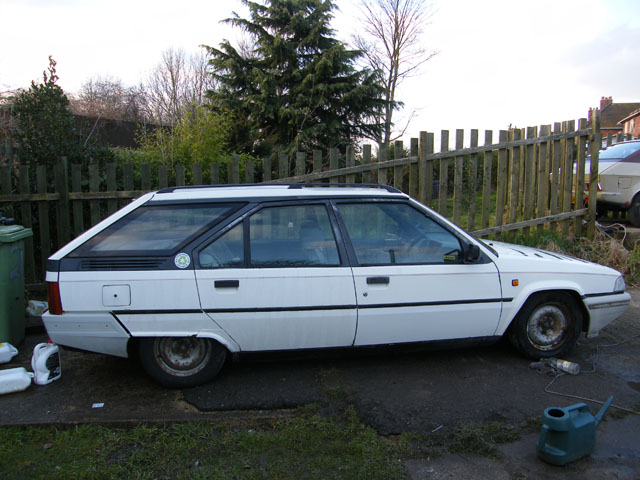 The whole roof has black tree sap spots on it. This comes off with the claybar and G3 just like everything else. I need to get some tar remover for the stubborn bits lower down the bodywork. I did get a good portion of the roof done.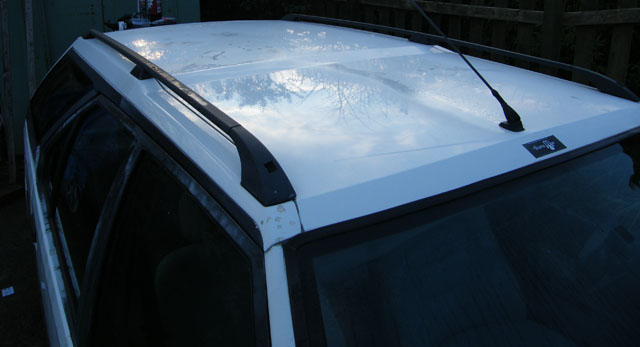 I can't quite shift this bit of muck, I need to figure out how to do it.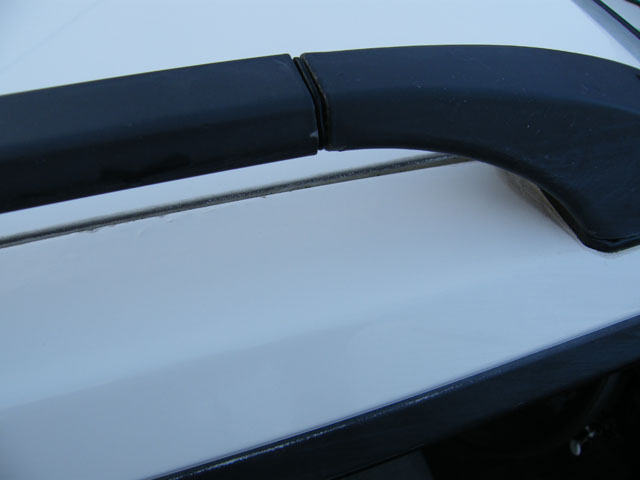 I'm also not sure what to do about this damage to the fibreglass, can it just be sanded back and touched in like you would on stonechips?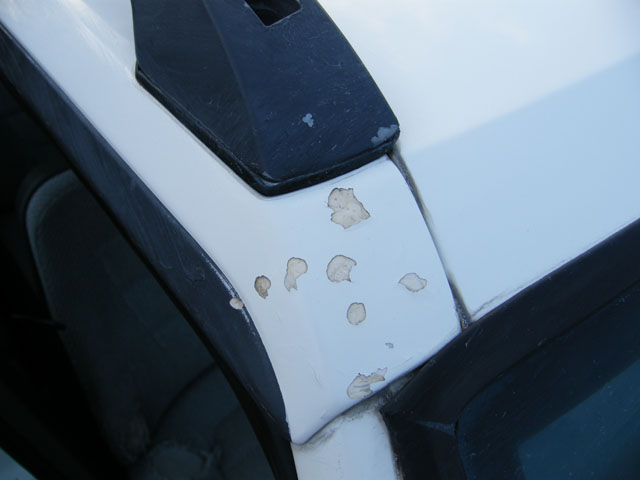 Getting there, it's going to take a while to get everything tip-top but it will get there.