So what do you do with old car seat upholstery when you've replaced it?
Bin it?
Nope.
Build a Norse funeral pyre and cremate it?
No, not my style.
Keep it, just in case, I hear you cry!
No, sorry, I need more room in my garage, not clutter.
Use it to re-cover your tatty office chair?
Now you're talking!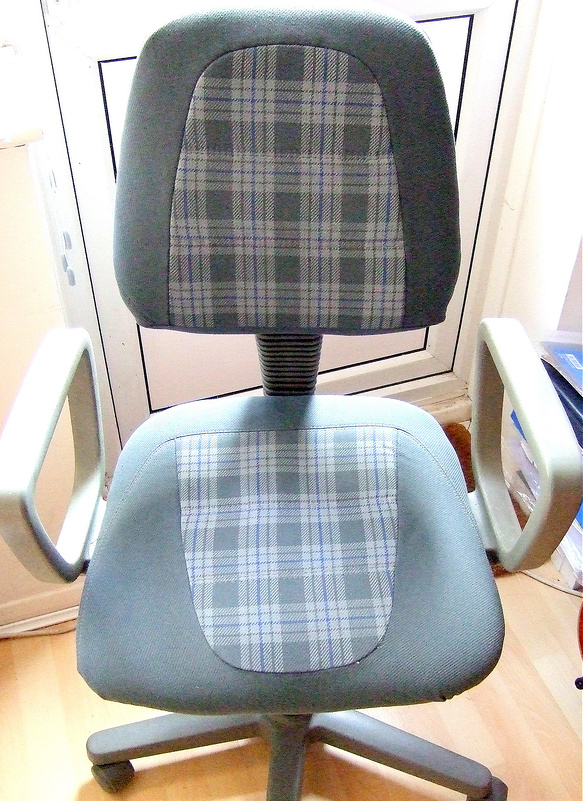 Anyone else tried this, or is this a BX Club first?