Don't really do names for cars, but the name Pigeon or 'Pidge' for short has stuck for some reason....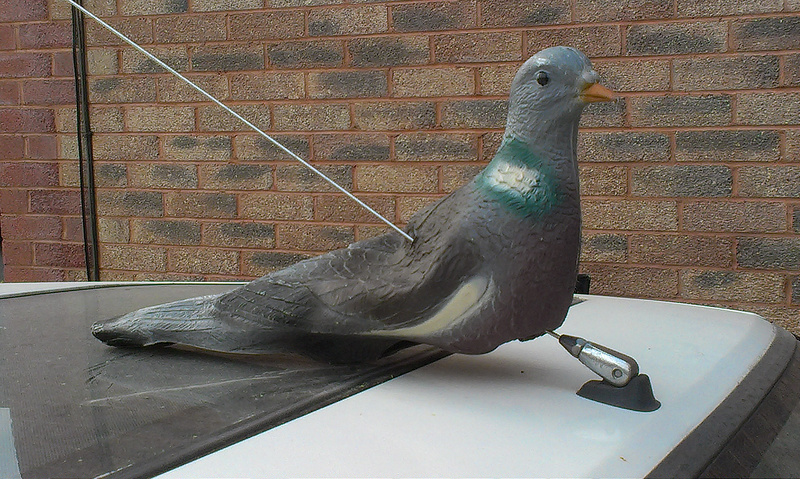 having been affiliated with the BX for nearly 2 years
Having bought this off Jay to replace my pink tired and rusty (if not trusty) TZD, it was at one point close to being scrapped mostly due to Jay's location down in deepest Cornwall, but having already seen the car in the flesh, I knew already she was a goodun.
Having been under the front end, I'm really impressed and pleased with how good she looks. Not a lot of rust and certainly nothing major.
The first job was to replace the head and inspect the front end for rust. I ommitted to take photo's with the head off but it's nice to see the bore honing marks still on a 23 year old car!
This is the new head on, all tightened up with manifolds and turbo. Am awaiting new tensioner and idler roller before fitment of new crisply ironed cambelt.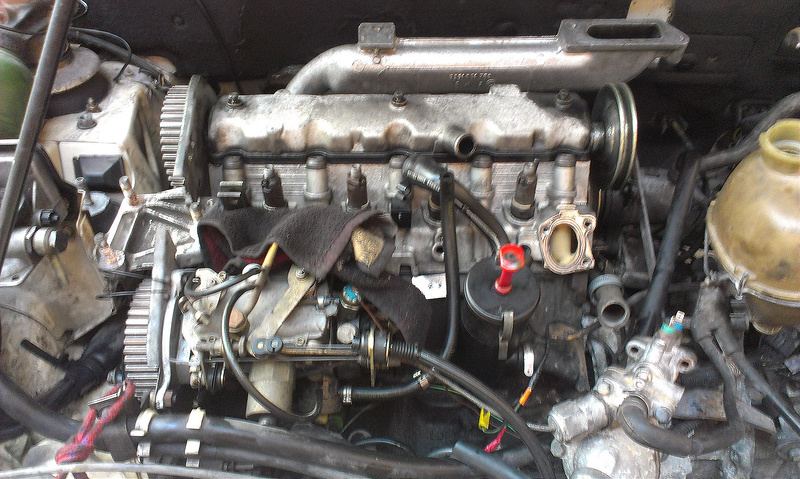 I've fitted a GT1549 turbo, as fitted to xud9te's and xud11te's. In theory, this will make for a slow spooling turbo on a 1.7, but, the turbine is smaller than the standard T2, hopefully leading to a faster spool up. The shaft diameter is 1mm (or there abouts) reduced than the T2 and the compressor is bigger. My hunch (not knowing an awful lot) is that both spool up time (in the rev range) will be lower (i.e. quicker) but with increased flow on the compressor side.
For time being I'll be using the lucas injection pump, which means (as far as I know) there is little I can do to match/improve the fuel requirements under boost. However, I know the Bosch pump is so versatile and easily tuned that I'll see good improvements in 'transient response' and hopefully performance.
In any case, it is always interesting to have theories and estimations about these things and then try it for real.
Front end rust: Not very much of it, although it has been cleaned up ready for BILT HAMBER - DEOX-GEL and BILT HAMBER DYNAX-S50 (sorry for caps - copy and paste job)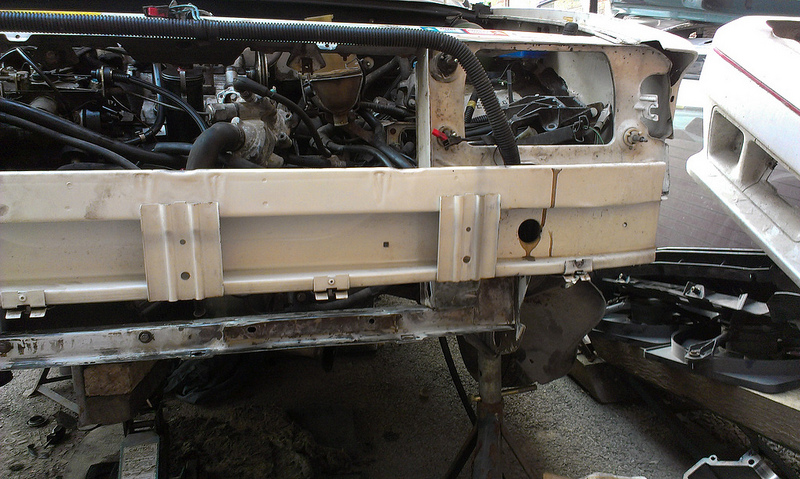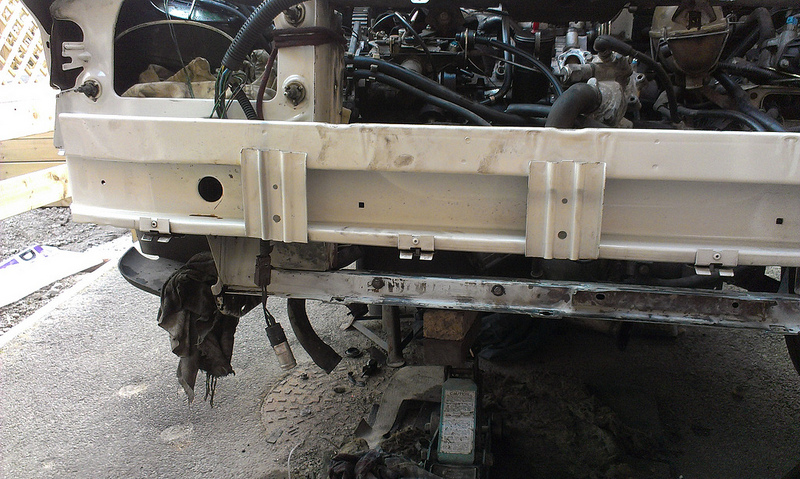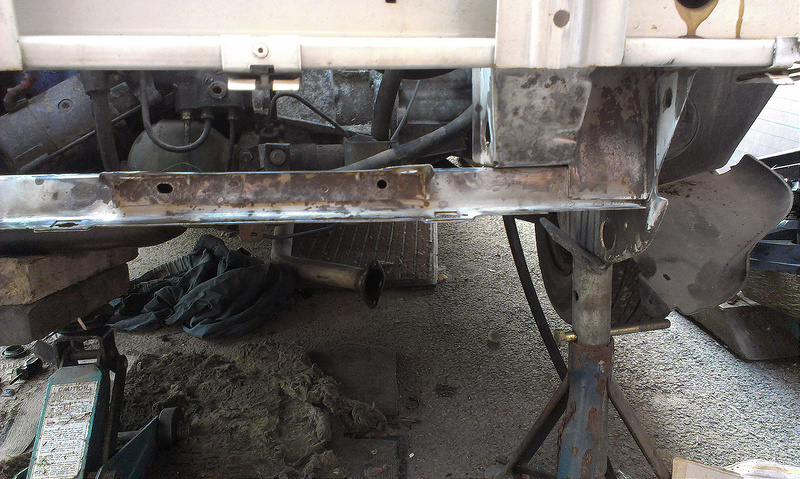 Inner Wing rust - previously treated with body sealant of some sort to keep it at bay, but it wont be long before it needs welding up. Not too bad though.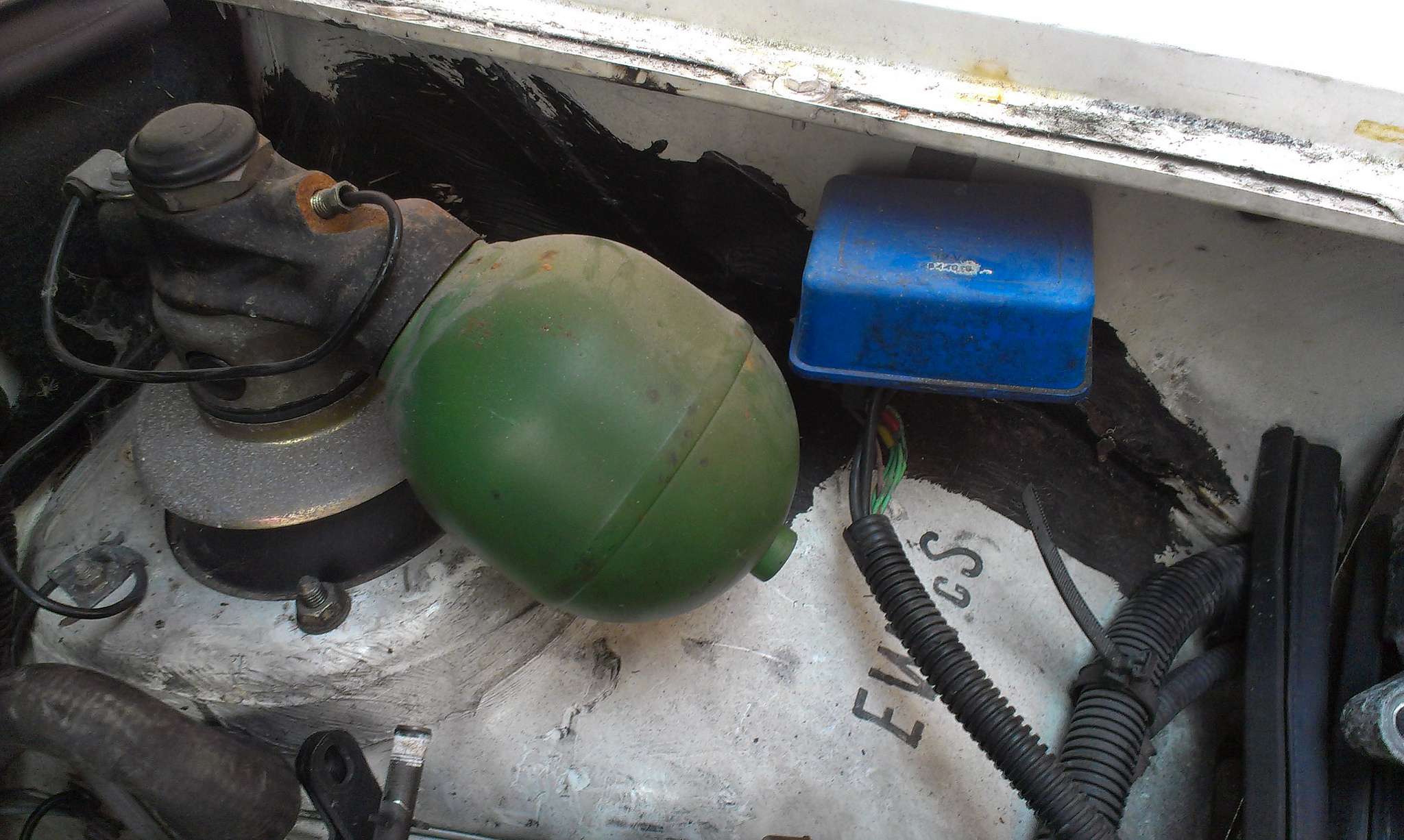 Full frontal of Pidge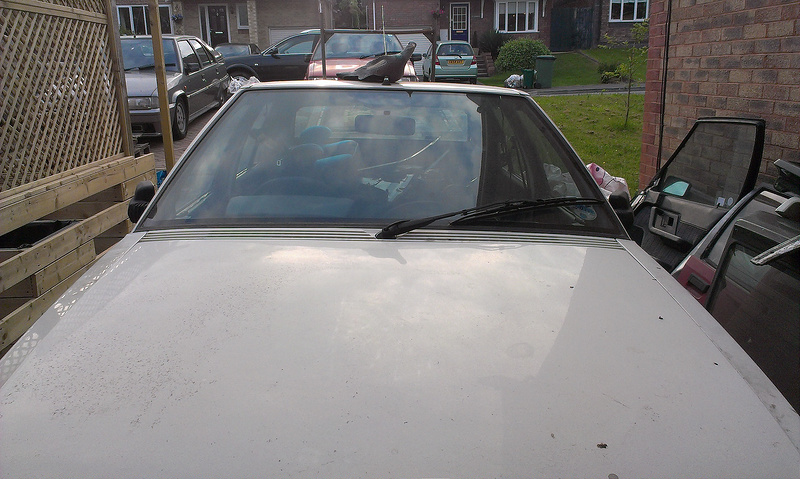 More pics to come, MOT hopefully this week unless I decide that inner wing rust is a failure.
Future plans are to fit mk1 wings, install the A/C from the TZD and up the TGD to TZD spec.
Fit 16v rear anti roll bar
16v vented discs on the front
Revised gearing
Picasso Drive shafts
Auto dipping-near-side-door-mirror-when-selecting-reverse
Possibly then will be a conversion to a 2.1 but we'll have to see about that one!