Well after a suggestion from Charlotte i have had to spring into action and keep you all up to date with the another StTropez on the forum.
Not quite as nice (or nowhere near) as Des's fully restored example, but shes not a bad old thing and quite a nice drive, I implore anyone who hasnt sampled a 1.4 TU engined BX to do so if they should get a chance. The weight upfront isnt as much as other BX's and they are so nicely balanced and sprightly, thanks to a well matched set of cogs in the gearbox.
Here is a pic of her taken today....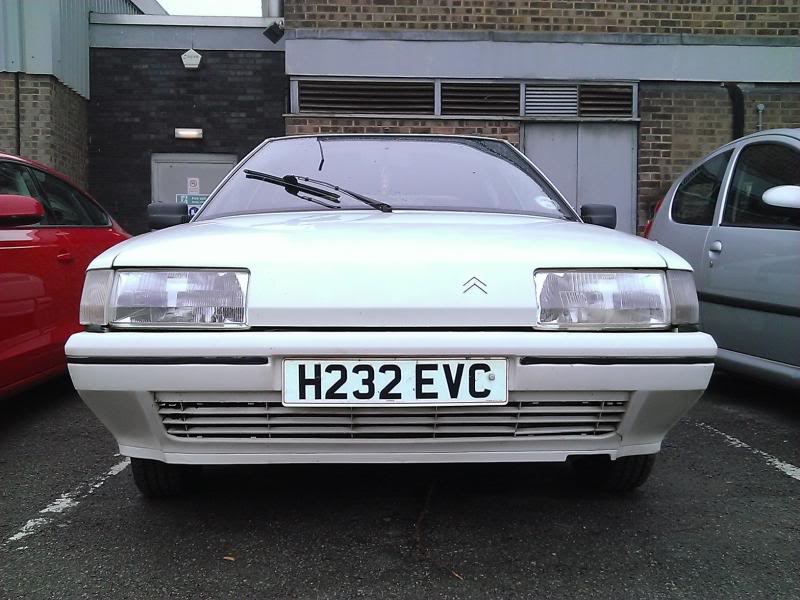 She has been around these parts since february 2010, when she looked more like this....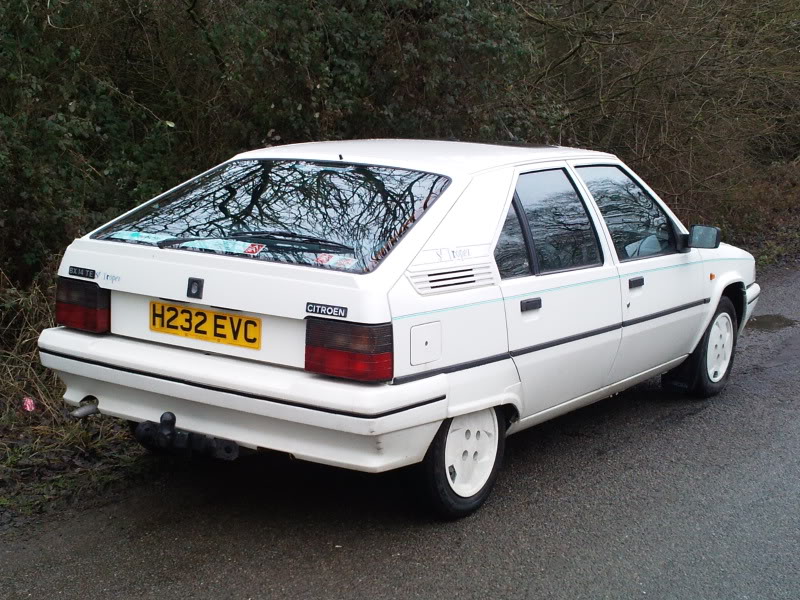 At first she gave sterling performance, but unfortunately trouble soon came when she needed some serious inner wing, under water bottle and a little inner sill welding.
So being a practical sort, I got the hot spanner out and MIG'd her up and continued to drive her daily.
One fine evening late in 2010 I found a tatty mk3 golf GTI and youngish lad driving, that wanted to fill her mirrors and push the old citroen a bit, so i and the StTropez rose to the occasion and had a little spirited drive, managing to stay easily in front of the old VW, which was it has to be said, being driven by a fool.
Annoyingly about 20 minutes later, as i neared my parents house, a cloud of green mist appeared, yes thats right folks, that high pressure leak anyone who has driven Hydraulic citroens for years knows only too well.
Limping her back to the folks place (just round the corner at this point) i parked up and began some further investigation, only to find.............this...........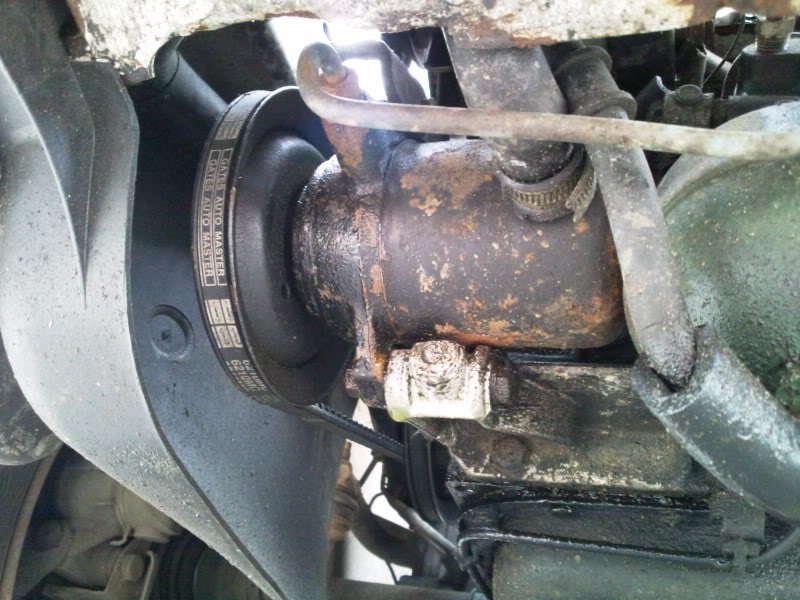 Yes, basically the wrong pump for this model/engine combo and definitely the wrong 6.35mm HP pipe from pump to regulator. Hence the pipe had fractured as it had no 'give' thats allowed by the clever way the correct factory pipe is routed and bent.
Luckily a kind forum member here put me onto a 14 being broken and i contacted Medway Citroen and rescued a correct HP pump (which turned out came from Charlotte's old red BX14 - Small world)
I also managed to buy another as a spare from Ken on the forum. More HP pumps the merrier I say.
More adventures have followed and some i may even recount here soon, and also any new bits of work and fun stuff we encounter from here on in. The car will mainly be driven by Charlotte as her commuter now, so, watch this space folks