Finally! Done ALL return hoses!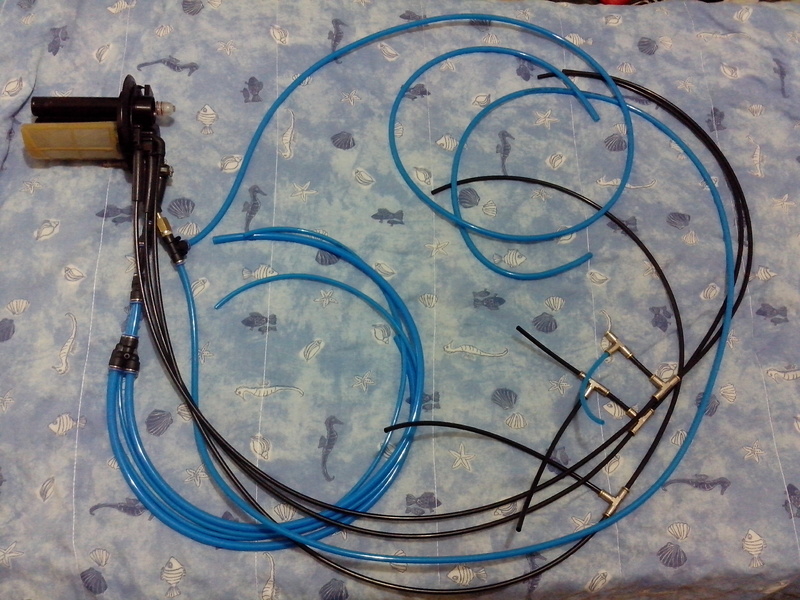 Complete set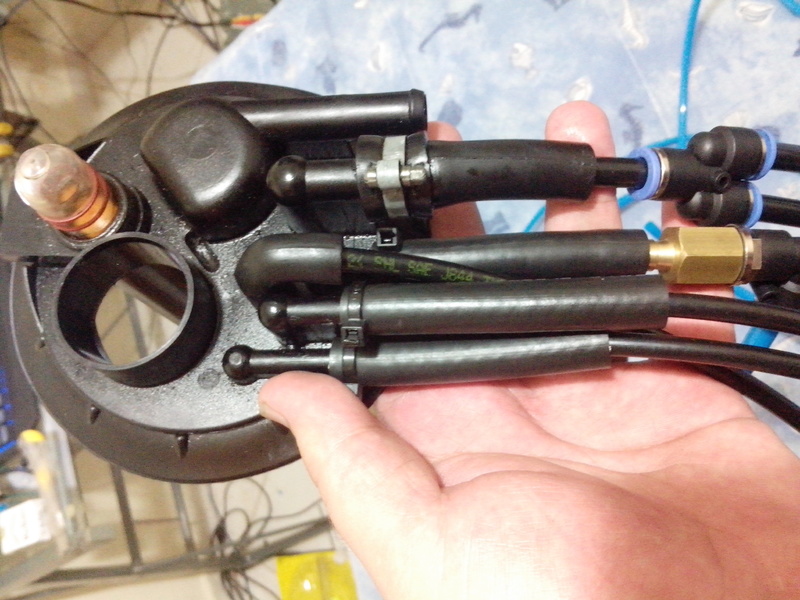 Hose manifold made with fuel hoses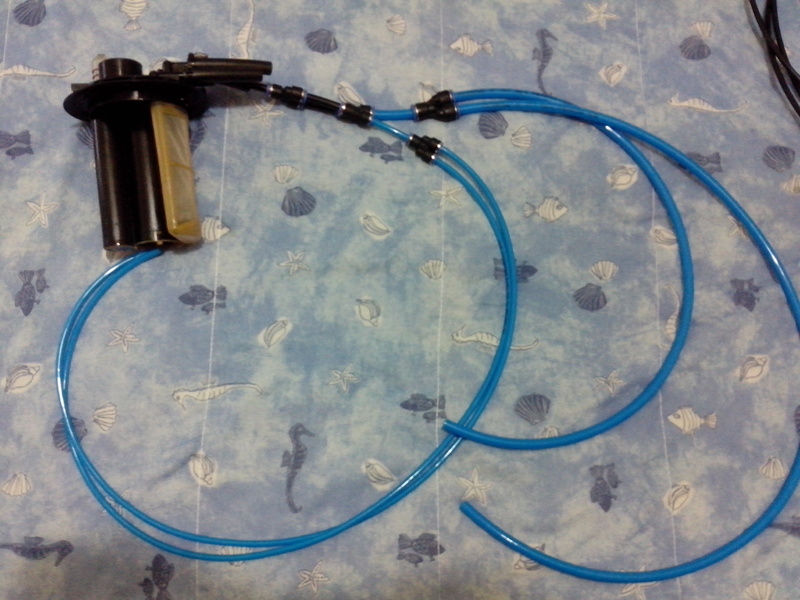 Functional return group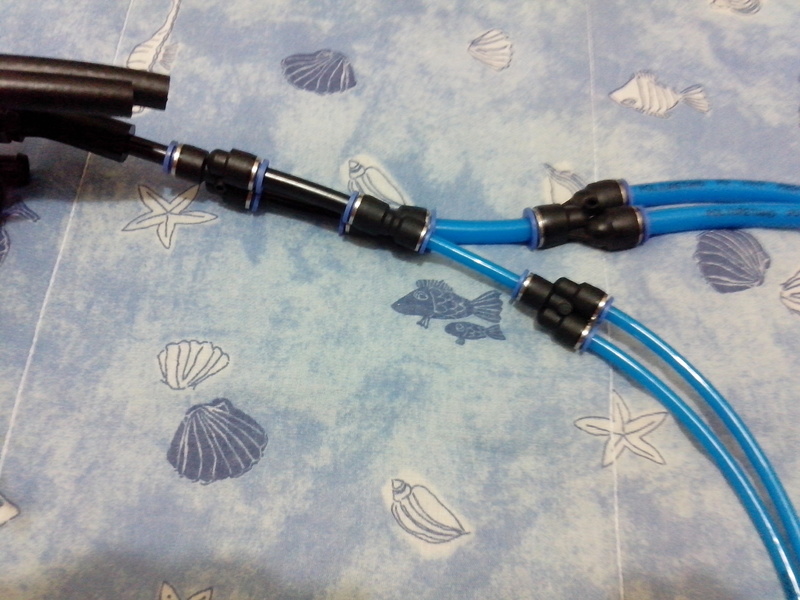 Manifold detail. I couldn't find a 5 way distributor at the time, so i made this.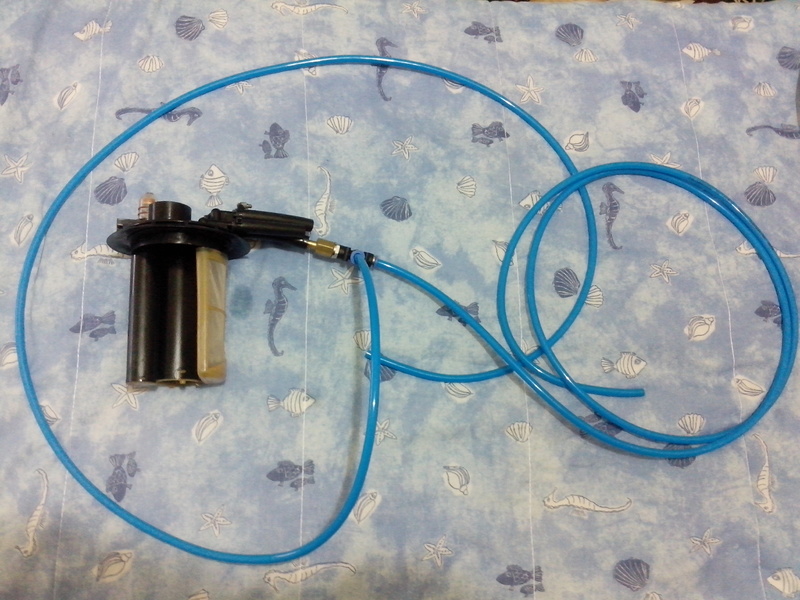 Brake group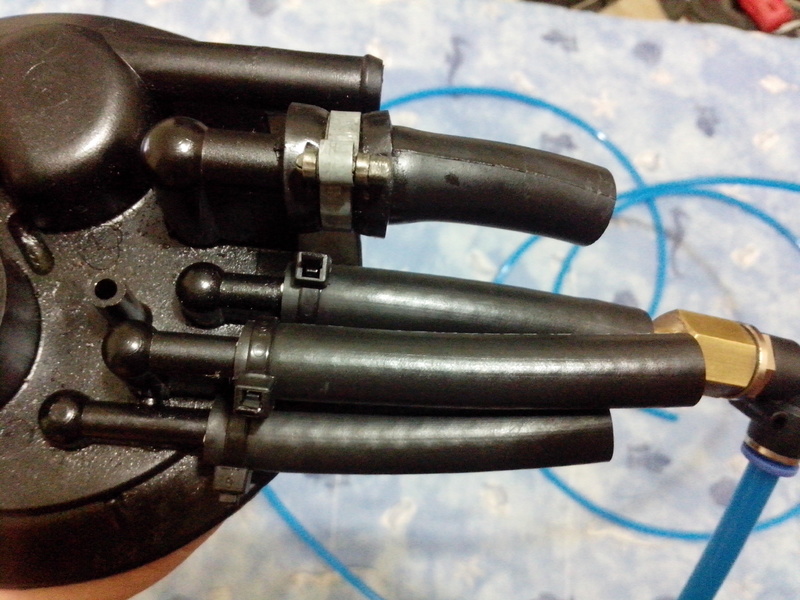 Detail of the manifolds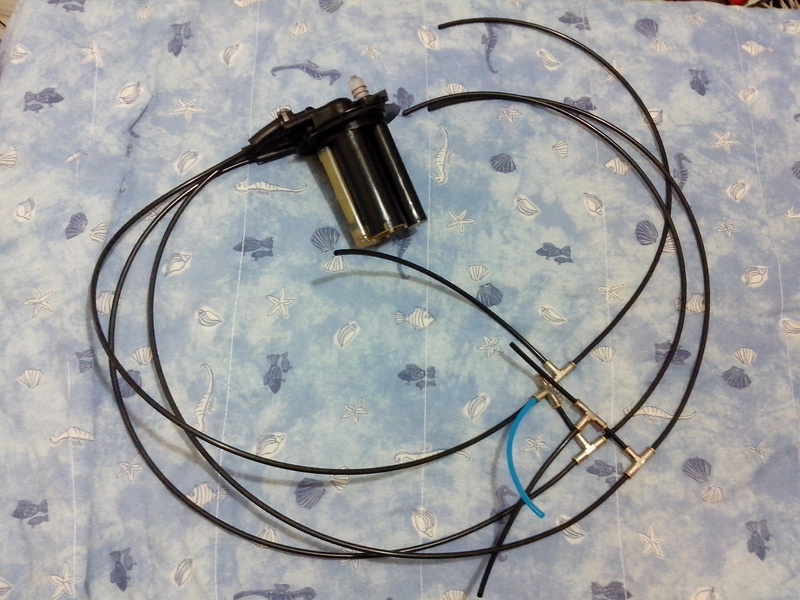 Suspension and height corrector's group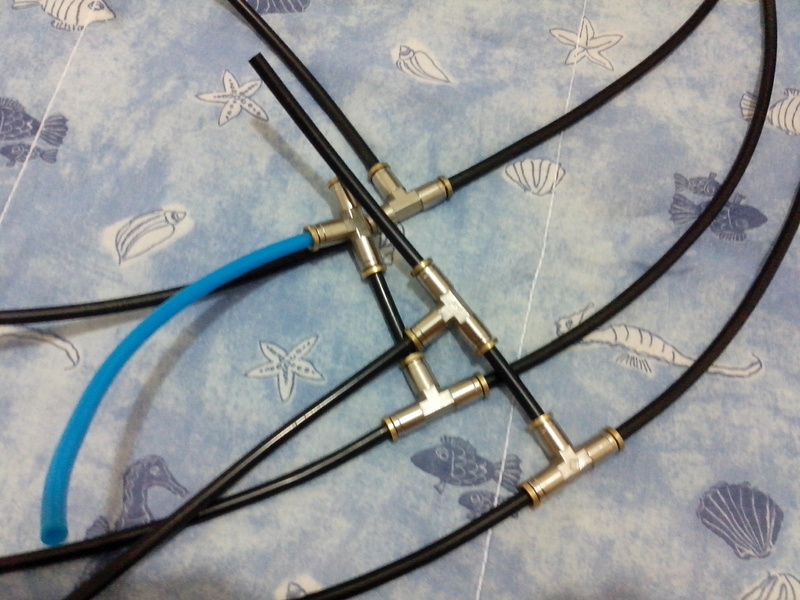 Detail of the quick fittings. Can endure up to 80º C
More flexible hose for the front height corrector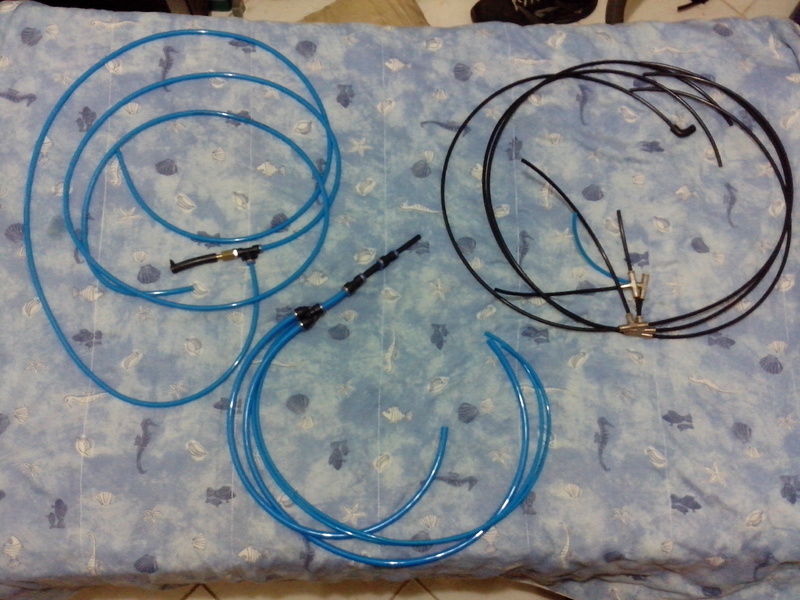 The three groups of return hoses
That's it!