In 2009 the Government launched its 'Scrappage Scheme' under which owners of vehicles could trade there old car with a Government backed £1000 towards a new car. While my
BX
Survived the scrappage, not all where so lucky.
This week, after a Freedom of Information request, the Government have released the details of all vehicles traded in under the Scrappage Scheme, and in places it makes for eye watering reading.
While the data entry is rather clumsy, after a bit of cleaning the summary for all Citroen models looks like this;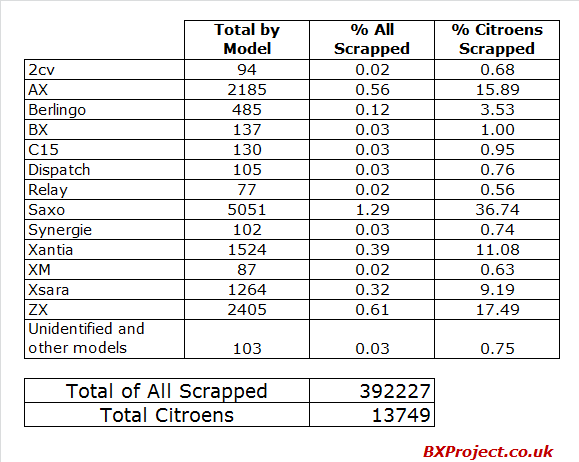 The full details can be read on the
Gov.UK Website
Read more about the Scrappage Scheme in the
Wikipedia
entry.