Messages: 5 • Page 1 of 1
greendale65

BXpert

Posts: 473
Joined: Sun Mar 02, 2014 5:52 pm
x 11
Any idea where I can get one
for my 16v.

16v
---
Mothman
What you mean is the complete pedal box assembly like this which has been welded up to strengthen it. They dont come in their component parts. It is a common problem known to BXs in that part of it can split. Someone on the forum may have one they can sell you, needs to have come off a scrapped BX. If you can find one, best get it wellded up to stop it cracking. Wonder if yours has cracked?
Andy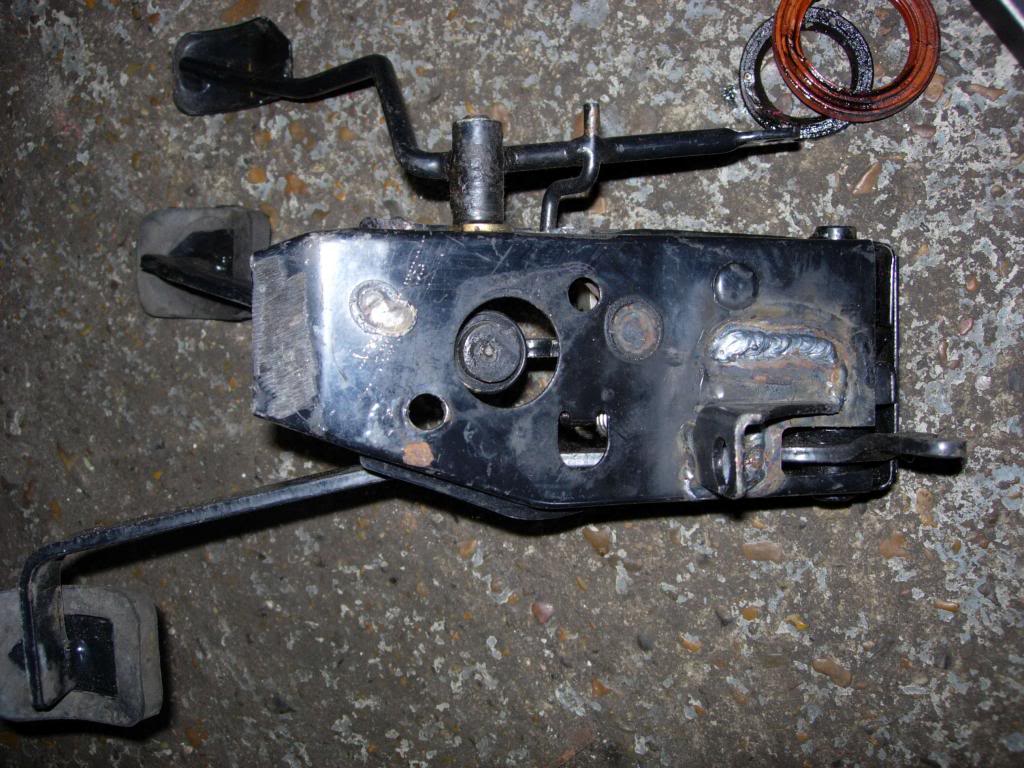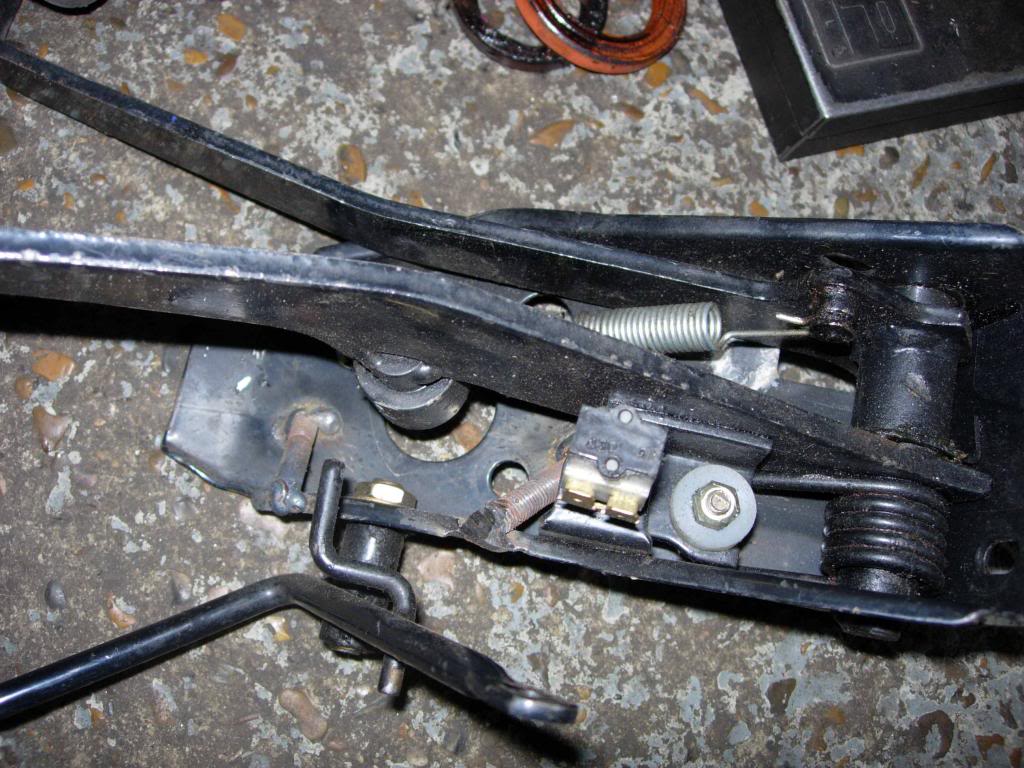 Last edited by
Mothman
on Wed Oct 15, 2014 8:58 am, edited 1 time in total.
---
Vanny

Merseyside resident

Posts: 3462
Joined: Tue May 17, 2005 11:48 pm
Location: BX Pub
My Cars: BX 16v Ph2
x 18
what on earth is a 'brake pedal assembly kit'?
I assume this is another request from another dodgy garage?
If that is the case, then it sounds from your 15 odd topics that the system is not generating any pressure. So either your Hydraulic Pump (HP), Pressure Regulator Valve (PRV) or Fluid Diverter Valve (FDV) are not generating fluid pressure or are dumping it before it gets anywhere. These are the basics of any Citroen Hydraulic system so if your garage doesn't understand them then its time to move the car on.
If you are of a technical mind then it might be worth reading the
'Citroen Technical Guide'
which might help you get up to speed with some of the questions you're asking.
The only think i can think the 'brake pedal assembly kit' might refer to is the seals kit for the brake master cylinder or 'Dosseur' as it is more commonly known. I say this as Service Citroen list the dosseur under 'Brake Pedal Assembly' and refer to it as a 'Control Valve'. If this is the case, then the kit hasn't existed since pre 2009, and Citroen UK have non of the critical seals left (i had the last ones, and they had to be brought in from France). Either way, there would have to be some serious muck inside the valve to cause enoguh pressure to be dumped to stop any hydraulic function working!
I wish they would sweeten LHM a little!
---
citronut

Over 2k
Posts: 2781
Joined: Wed Oct 31, 2007 7:55 am
Location: EAST SUSSEX UK
here is price and part No.'s of all the seals for a Dosseur valve,

all are still showing as available from citroen, not showing as NFP = no longer available


Part Number Description Quantity Price excl. VAT Price incl. VAT Total incl. VAT Selection
5424455 CNTRL-UNIT RING 3.58 GBP 4.30 GBP 4.30 GBP

7903065984 BRAKE O-RING 1.04 GBP 1.25 GBP 1.25 GBP

95495759 CNTRL-UNIT SEAL 1.64 GBP 1.97 GBP 1.97 GBP

95638813 BRAKE O-RING 1.78 GBP 2.14 GBP 2.14 GBP

95640067 BRAKE PROTECTOR 6.59 GBP 7.91 GBP 7.91 GBP

regards malcolm
curent ride
K reg BX 17TD TZD est
also own
K reg D special

no longer have
H reg CX saffari 2.5 TRI (now gone to Malaysia)
R reg xantia 1.9TD est (gone to meet its maker)
---
greendale65

BXpert

Posts: 473
Joined: Sun Mar 02, 2014 5:52 pm
x 11
citronut wrote:here is price and part No.'s of all the seals for a Dosseur valve,

all are still showing as available from citroen, not showing as NFP = no longer available


Part Number Description Quantity Price excl. VAT Price incl. VAT Total incl. VAT Selection
5424455 CNTRL-UNIT RING 3.58 GBP 4.30 GBP 4.30 GBP

7903065984 BRAKE O-RING 1.04 GBP 1.25 GBP 1.25 GBP

95495759 CNTRL-UNIT SEAL 1.64 GBP 1.97 GBP 1.97 GBP

95638813 BRAKE O-RING 1.78 GBP 2.14 GBP 2.14 GBP

95640067 BRAKE PROTECTOR 6.59 GBP 7.91 GBP 7.91 GBP

regards malcolm
Thanks Malcom
---
Messages: 5 • Page 1 of 1