I have to move this car on now
Open to offers..
I had one member who couldn't take it on suggest I was too honest in the ad!
—---------
Original ad:
I have to let this car go to someone who can give it a new life.
I bought this around a year ago and did some work on it, and got stuck with a hydraulic problem. It's been at a friends place since then, and i have just retrieved it to try and sort it and/or sell it. I don't have the time or space to get it fully sorted and i really like my 16TXS, and our Saab!
Condition:
135k miles. Everything electrical on it works apart from the heater fan, and there are no hydraulic leaks, and it is surprisingly un-rusty. (less salt on roads here). Boot floor is good, top of the front wheel arches are ok, but the seam above the R/H side door hinge has rusted through, i think causing a crack in the windscreen (will need replacing), and there is bubbling and rust starting in one of the C-pillar door shuts. It is on Mk-1 alloys but seems to have 165-70 R14 tyres on it so i'm guessing they're not metric.
I changed all the fluids, distributor+rotor, cleaned leads, and the engine runs nicely apart from a ticking noise under acceleration from the top of the engine (guessing it might be a valve or something). Engine nice and torquey, starts and idles well. Doesn't smell like its burning oil. The autobox changes well.
When i got the car, the hydraulic pump was cutting in every few seconds. I swapped the Accumulator sphere, regulator and FDV for ones off another BX (which had a pump tick time of 30-45secs - healthy for an old BX), and that one understandably inherited the problems. However, the 19trs' pump still cut in every 5 secs. After loads of bleeding, i did at one point have it at 30 secs, but after using the brakes i think it returned to 5 secs. Spheres are ok, but ideally should be changed.
The brakes don't work properly and i suspect are partially seized. I wonder if the brake douser valve is ok, so i retained that from the other BX as well as the hydraulic pump with the intention of swapping them too. The brakes probably have air in the system as the hydraulic fluid level was low when i bought the car. I discarded the old LHM and refilled and bled, but have not yet bled the brake circuit.
It has an air-con system, but when flushing the rad and disconnecting hoses, the nuts on the end of the air-con pipes into the air-con rad sheared their threads. Don't know if it can work again. Apparently it did a few years ago. The heater fan doesn't work. (surprise!) Probably the common resistor/pCB board in there being rusty.
The interior is a bit tired but i have two good condition front seats from my 16TZS (same tweed), and the tyres are past it (at least two are degraded and only hold air for a few days)
Where I'm at with it:
I could try and find a few hours or a day to see the state of the brakes, trying to bleed air / swapping components, but i just don't know if i'll have the time.
I would be more than happy to let it go before then if there is any interest. It is driveable.
How much?
It owes me a few hundred euro, but I would be keen for someone to give it a new lease of life.
Looking for €550.
It is Irish (Kerry) registered, but not NCT'd (last one in 2010/11 i think)
Spec:
1.9 auto, air-con, tweed seats. 4 electric windows and sunroof. Central locking, Mk1 alloys.
Work done so far:
Oil and filters
New thermostat, new coolant after rad back-flushed and engine flushed. Fans cut in for a few secs when up to temp.
New dist cap, rotor, cleaned leads
Accumulator sphere
New (known good ones) pressure regulator and FDV
New alternator belt
Tightened HP belt
Adjusted autochoke
To do:
Diagnose fast tick time <1 sec - pressure reg return hosing out LHM into tank - not sure yet what it should be doing!
Strip, clean /renew brakes, and bleed.
Rust treatment and welding door hinge.
New windscreen.
Needs a battery
New tyres, wipers.
Spheres ideally (although these ok for a while)
Pictures: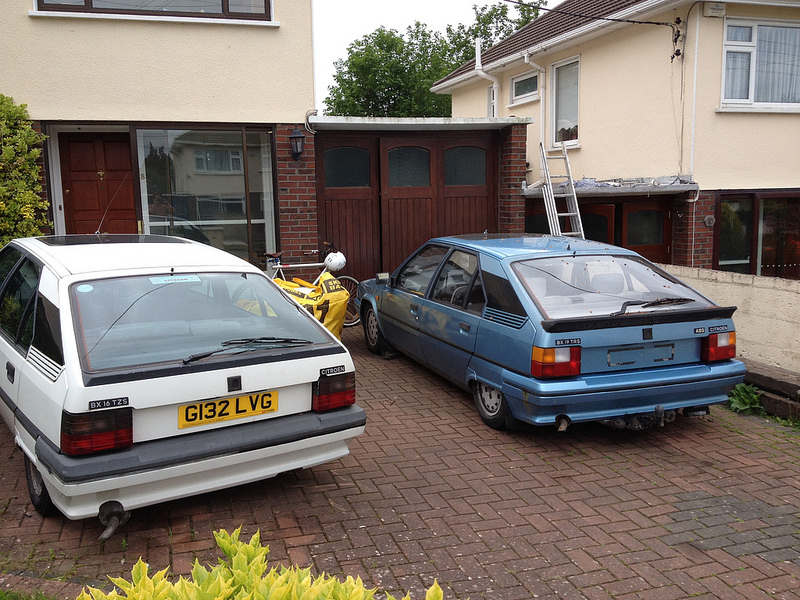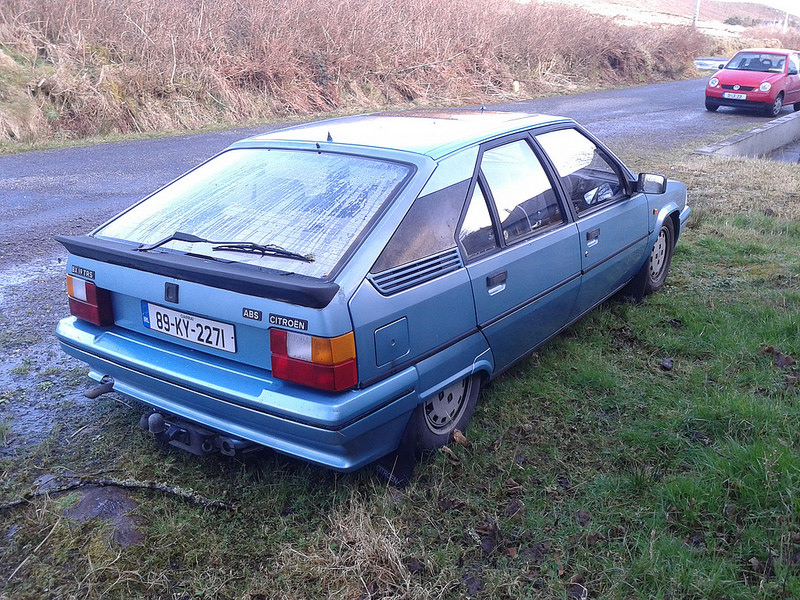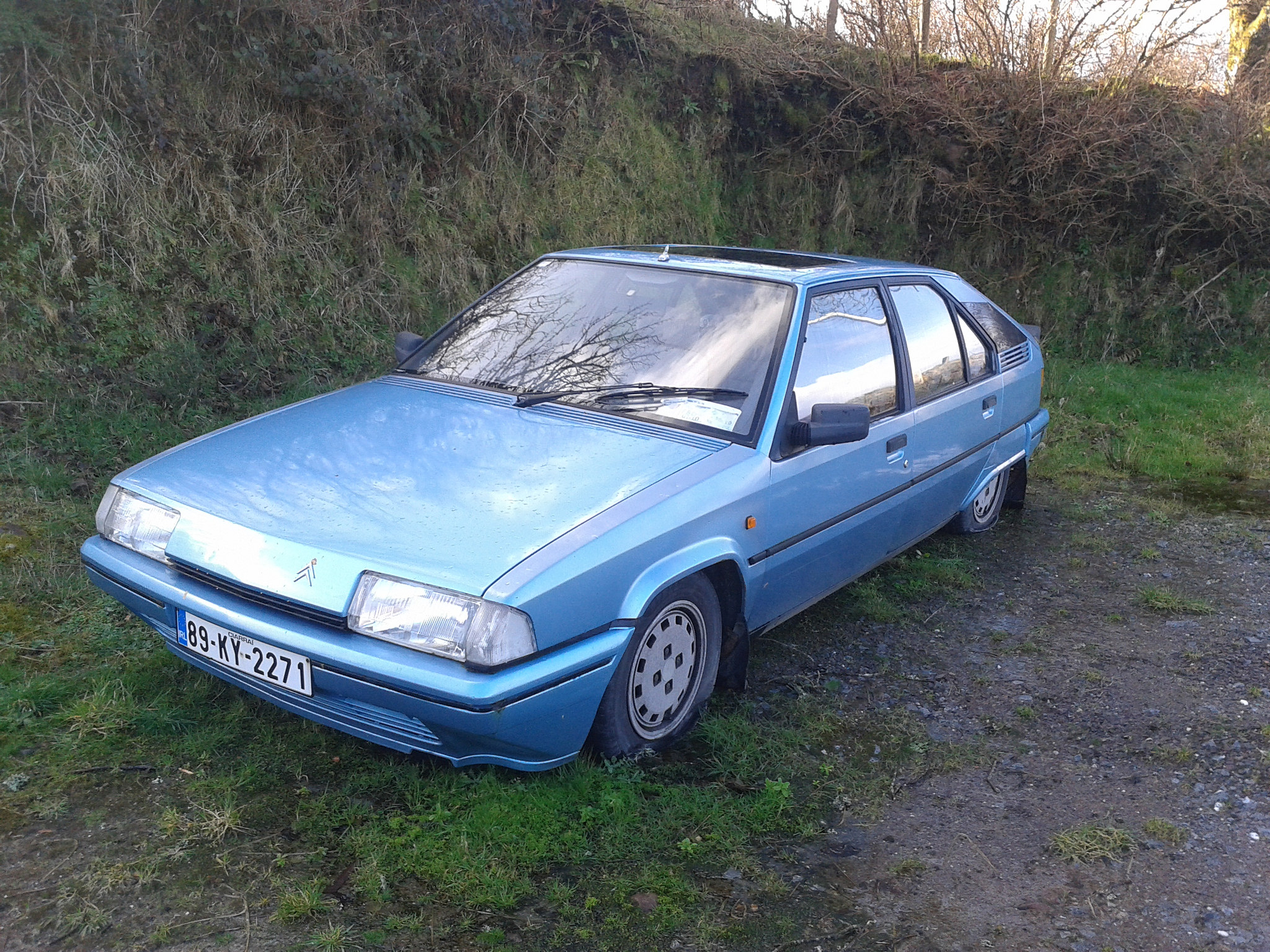 [/quote]