We had some lovely weather a few weekends ago down here in Melbourne. So what better thing to do than spend a warm afternoon changing the spheres on my Series 1...
The ride had become very hard and I replaced front and back spheres with a set of Comfort spheres from the Sphere Shop, and replaced the accumulator too. The resulting ride was amazing - as good if not better than when I bought it ten years ago. There are speed bumps up the hill from my house and I can hit them easily at 40 kmh now. The feeling of floating on air has come back (though I can now tell the right ball joint needs replacing...). The following weekend I also followed instructions on various threads here and cleaned and lubricated the front struts (I used silicone grease with PTFE) and flushed the lower strut volume through the leakback hoses. These jobs made a slight further improivement on ride - the main noticeable difference being the smoothness of the rise of the front on starting, presumably form the silicone lubrication.
Something strange I noticed though - initialy after changing the speres the suspension would stay up for several hours without dropping. Now, a few weeks later, the rear of the car drops farily quickly.... Any thoughts why?
Also, the rear end of the car is dipping on strong braking, and jumps back up when the brake pedal is released. This never happened before I changed the spheres, and I can't work out why just changing the spheres would cause this. Any thoughts on this too?...
I also took the chance of having fine weather and tools out on the drive to repalce the front pads and disks.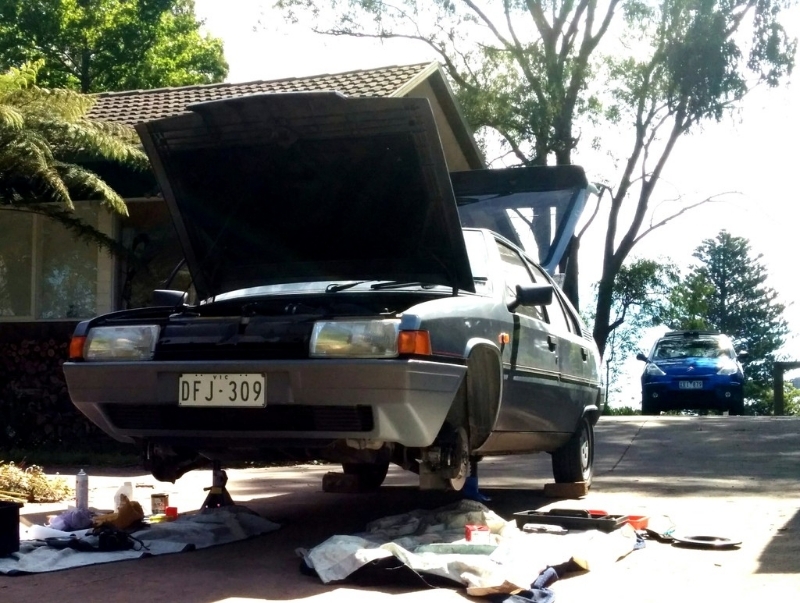 Cheers
Mark