The fluid definitely smells bad, sort of fishy and sort of burned. Definitely not right. In case anyone thinks I'm insane, here's photographic evidence!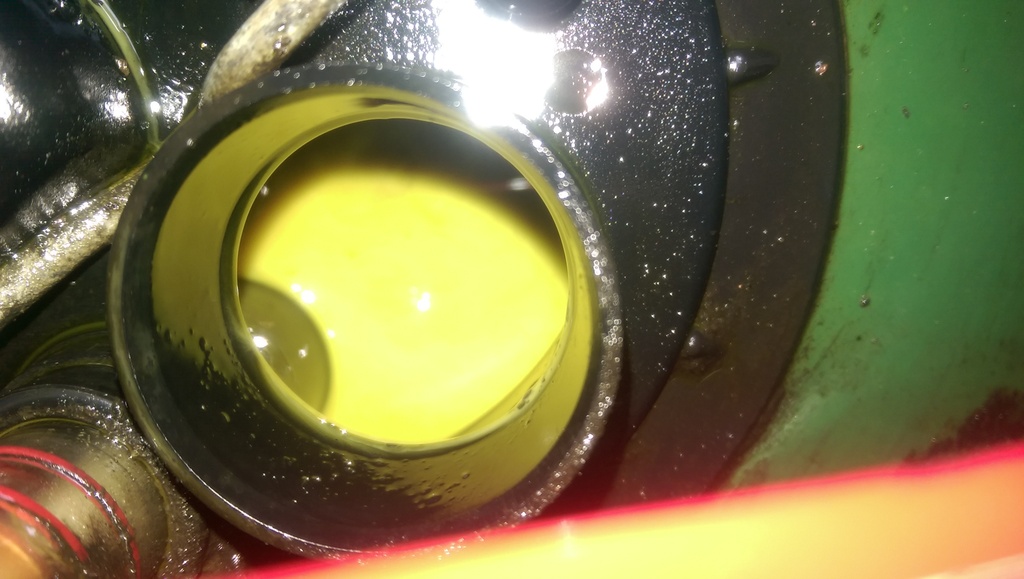 And here is the aforementioned dubious pipework which leaks everywhere: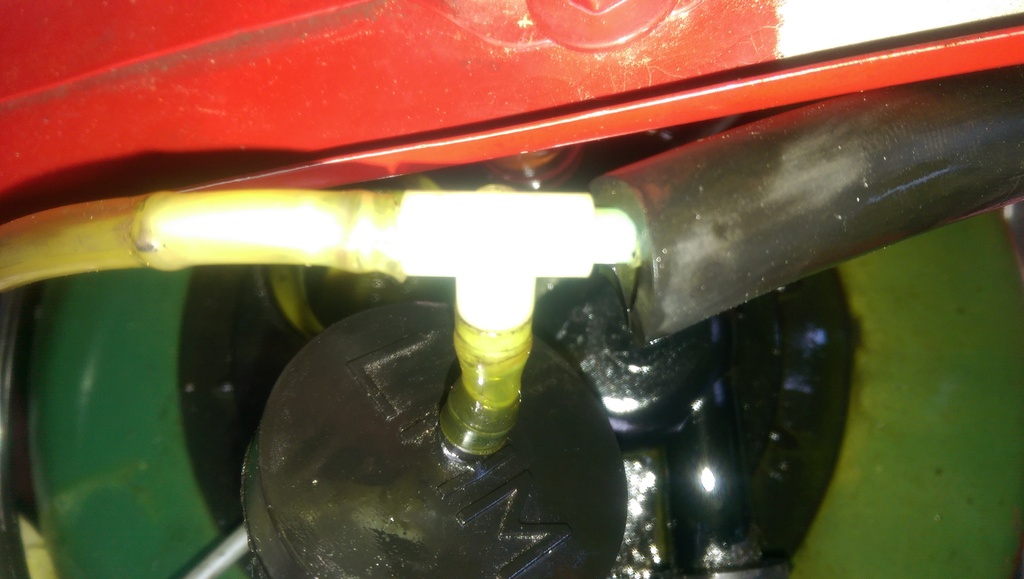 It's unlikely that Malcolm filled up the car with anything other than the proper stuff, so I guess the trader or his mechanic stuck something in there that they had lying around perhaps - I do wonder if it might have been old hydraulic fluid because I think that had a fishy smell. Whatever it is, it needs to come out! I've booked it in with Ray at C&C in Bradford but he can't take it for two weeks as he's booked up. Of course, this would happen at the time when I have no other usable vehicles... sigh. You'd think owning four would be enough but no!