Hi everybody!
I would like to introduce you to Bertie.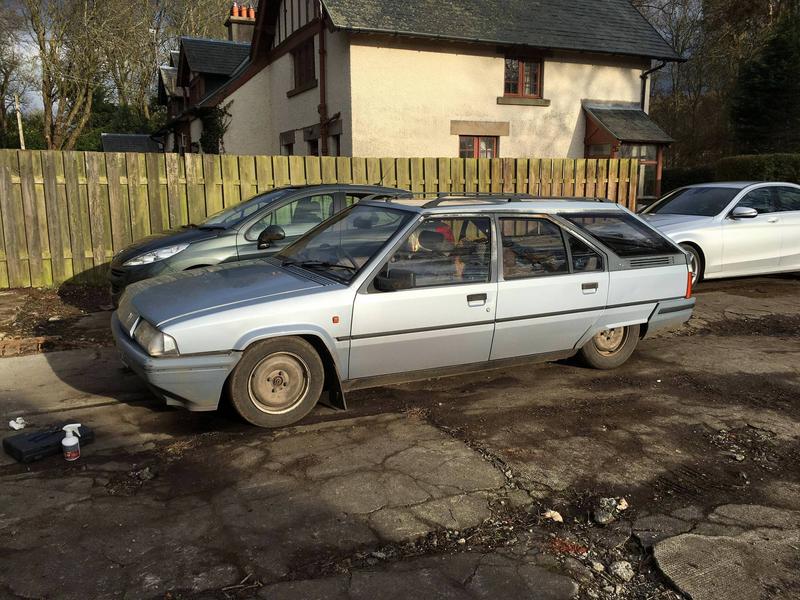 Some of you might have seen something about him already on facebook and I've had a few posts on the forum.
In short Bertie came into my life when I was looking around on ebay when my Volvo 480 was showing it's age a bit to much and it would be to much of a hassle to get it registered on UK plates and get it MOT'd and moved from the top of Scotland down to Edinburgh.
Although there has always been a curiosity to own a BX I wasn't necessarily looking to buy. But after a slightly intoxicated minimum bid on ebay it turned out that nobody else had bid on it and I bought a '87 BX TRS auto estate for 400 pounds, sight unseen.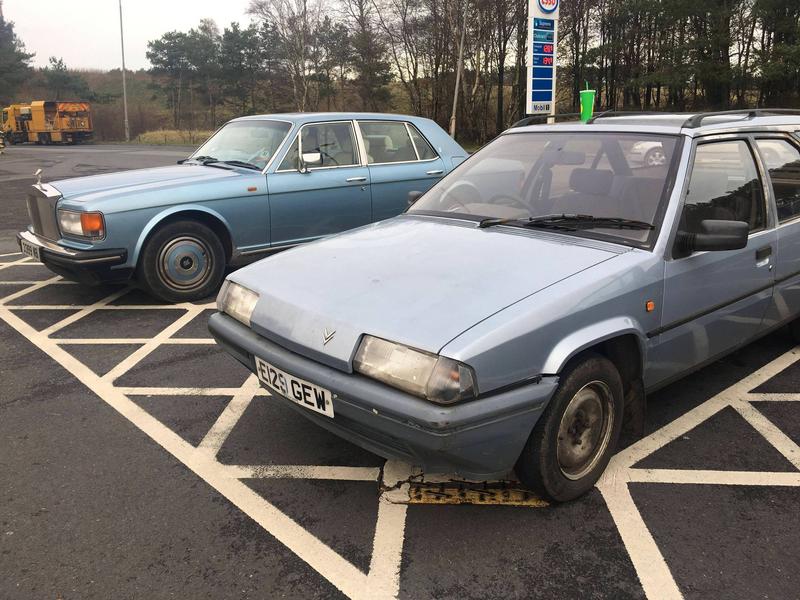 It actually seemed to be a good deal with a years MOT ,allegedly 4 new spheres, 80.000 miles and little rust.
After the 500 mile trip to Sheffield and picking up the car it only took me 3 days to bring it back up north again.
There were some minor hiccups.
There was a lack of LHM, a couple of leaking points and a substantial fuel leak.
Coming unprepared without LHM or some rubber hoses it was waiting a night at a Services after being picked up by a tow truck driver.
The following day we managed to fix some of the problems and carried on halfway to go and fix some more problems.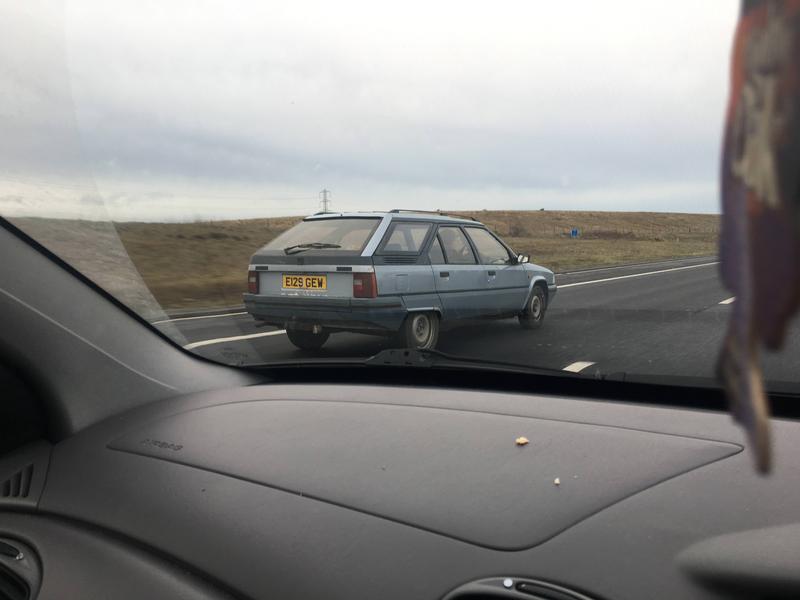 Eventually it made it all the way back up North.
Having come home it turned out there was a leaking octopus.
That took a while to fix. Other problems that I've fixed were a stuck heater tap and I did a massive cooling system flush.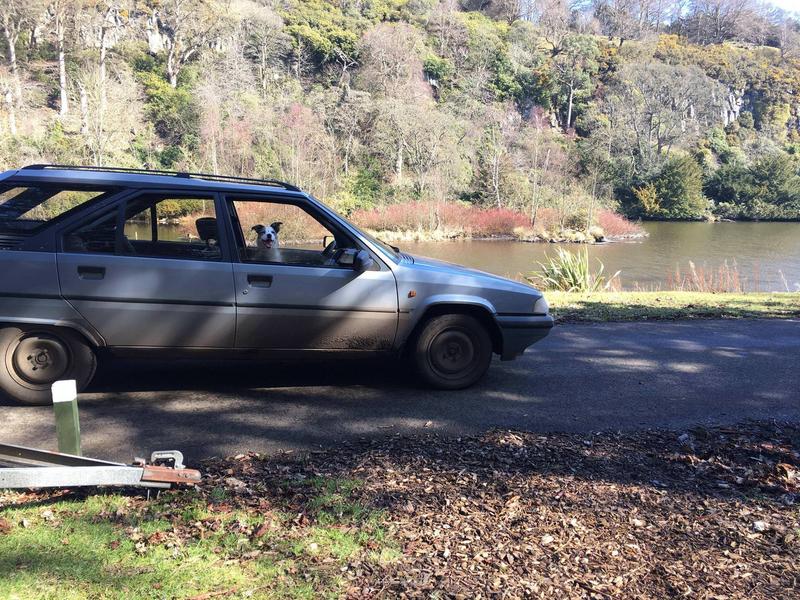 It helped me move down to Edinburgh where the oil cooler decided to be leaking. Which was in an absolute horrible state.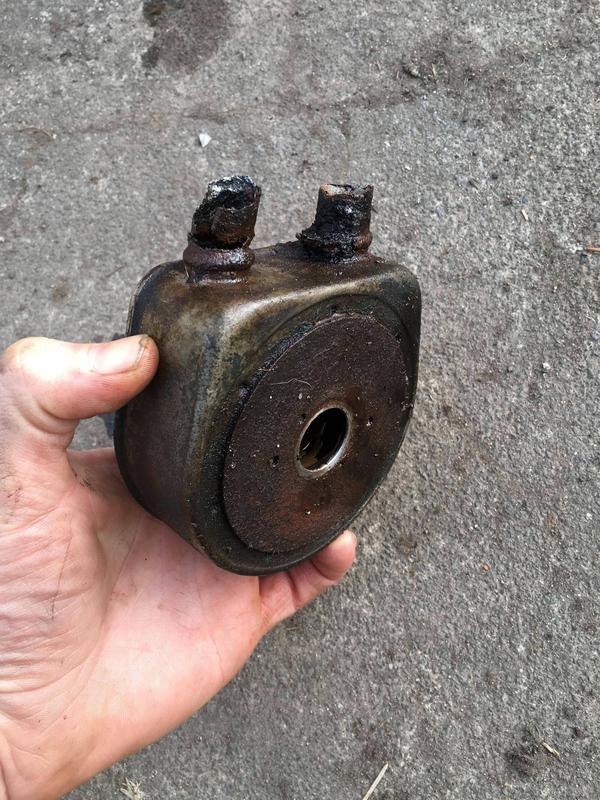 I'm urgently looking for a replacement after false promises from somebody who would supply me.
Can anybody help me out with one?