Hello all,
Thought now was about the time to introduce my daily driver and one and only BX (pictures to follow) named 'Beatrix'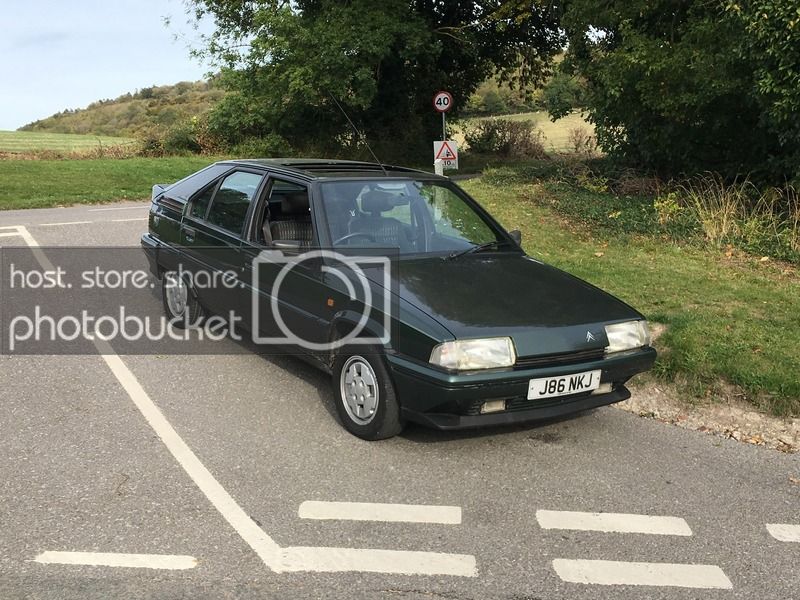 The car is a TZD Hurricane I purchased back in August from Jaba on here, John had put a lot of work in to the car (including a full set of GTI gauges and a new cambelt just before handover) and hence so far I have just been working on the cosmetics and getting to know all about it.
Work completed thus far includes...
*Replacement repro 16v gear knob from Chevronics.
*Removal of nasty 90's Nokia phone kit screwed in to the dash.
*Replacement pedal rubbers.
*Interior detailing with Autoglym products.
*Waxoyling of sunroof mechanism.
*Removal of old P&O Ferries GB sticker on tailgate (though you can still kind of see it was there even with a machine polish and a good application of Autoglym Lifeshine)
*Welding to both front inner wings plus boot floor.
*Upgrading of rather feeble tail lights to new filament LED bulbs (just a good and totally invisible idea when driving a car like this daily)
*Thorough underbody rust proofing with Dinitrol products.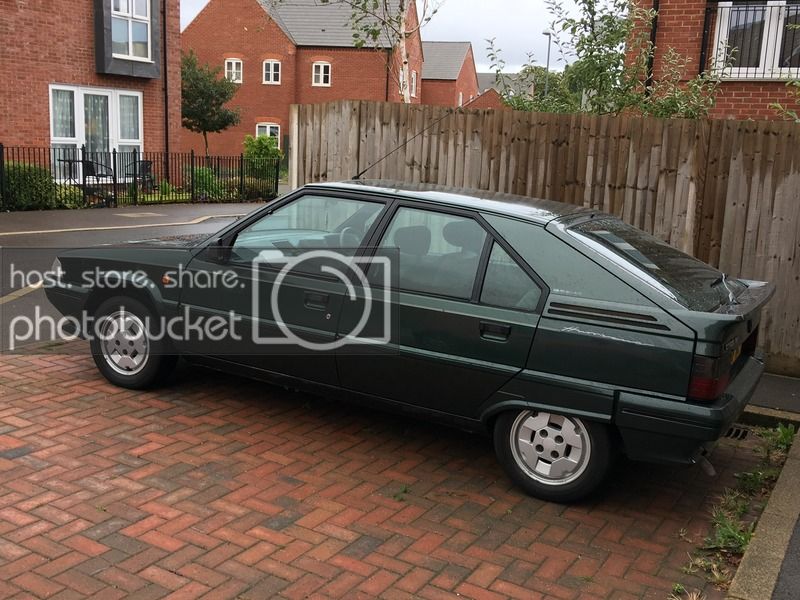 Work still to come is all about the paint which while presentable, does have a few naffed bits of trim and damaged bumper corners, not to mention about a million stone chips.