Today, Mike found some Maserati tri-tone airhorns. Neither of us know where they came from but they're mine now. Very loud, much beep. That's one potential MoT fail now fixed.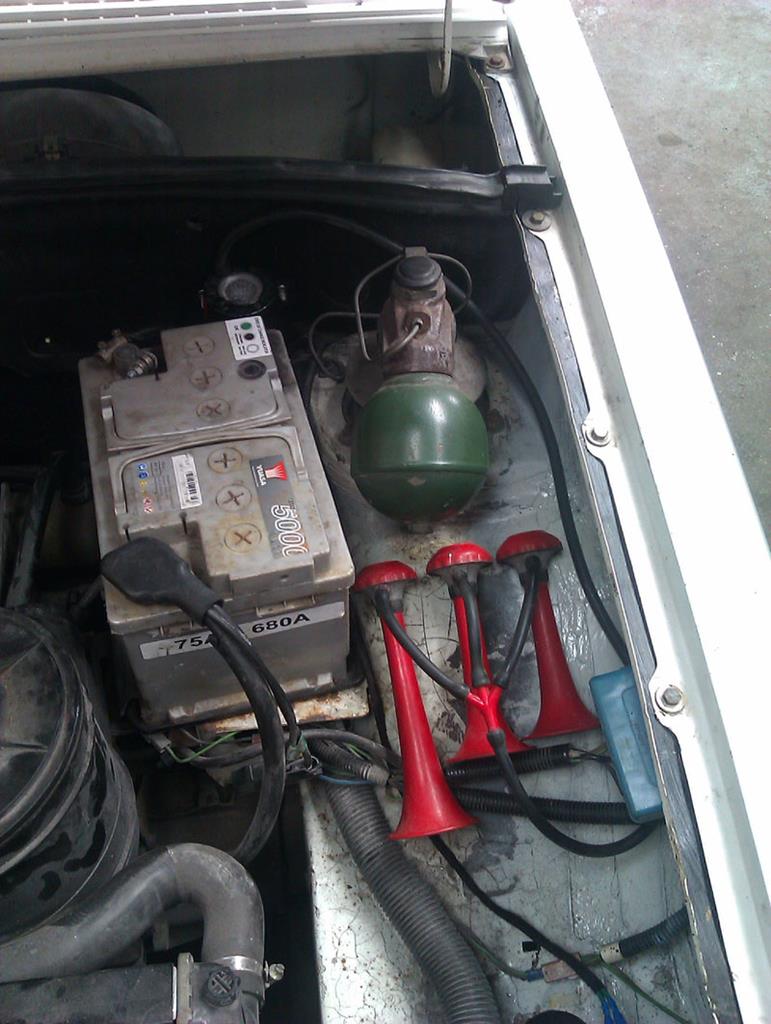 The rear wiper that looked okay decided today was the day it was going to fall apart. Mike found a box of wiper blades that he forget he bought and had one the correct size. Best price!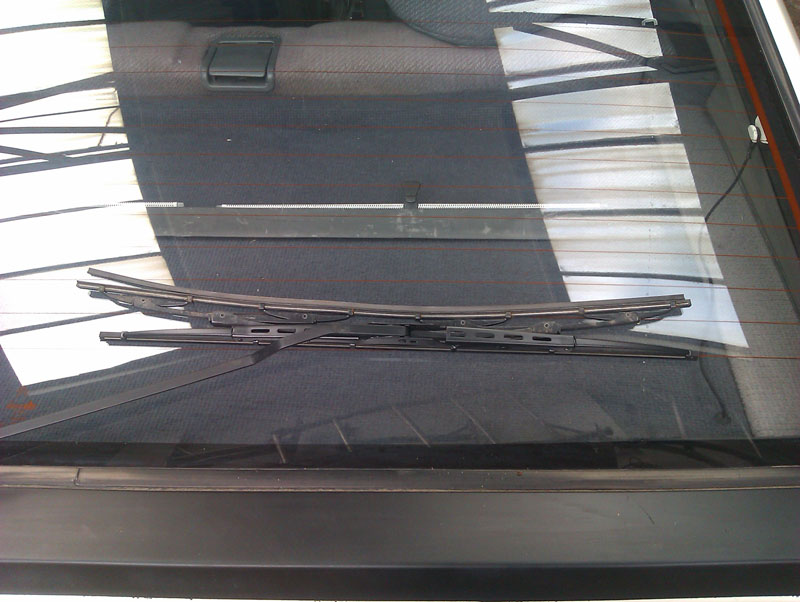 I gave the interior a much needed vacuum, wiped down the vinyl, cleaned the glass... it needs a proper deep clean at home but at least now it smells nicer in there and isn't covered in dust and workshop grime.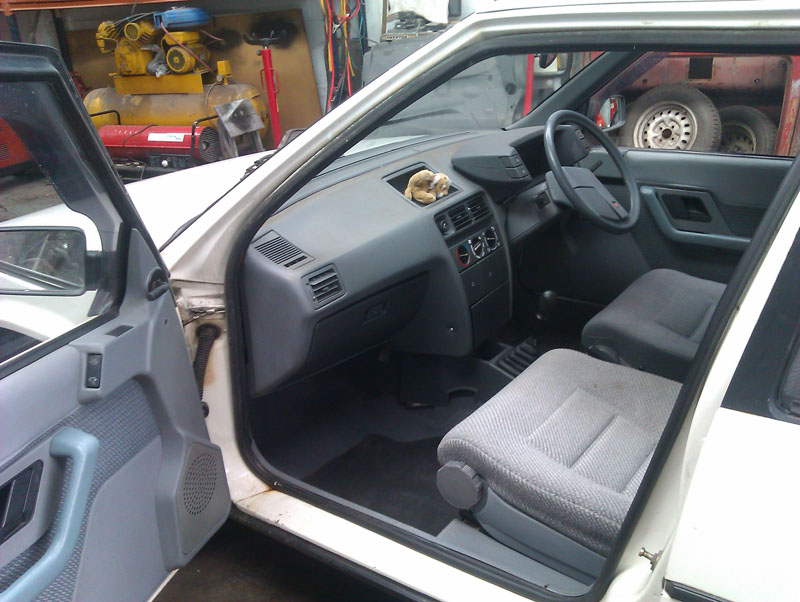 At the back, I removed the Chevronics sticker which was looking a bit faded and worn out, and both of the France badges because I really didn't like where they were situated. The rear end looks much tidier now.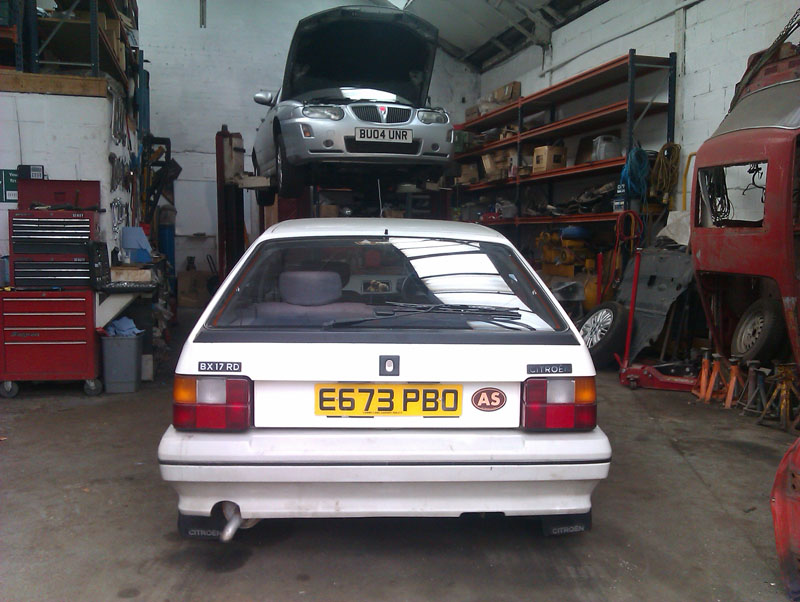 I am putting the little aluminium France badge back on, next to the number plate, because it's a nice little thing. I repainted it and gave it a coat of varnish and I'll stick that on when I'm next at the unit.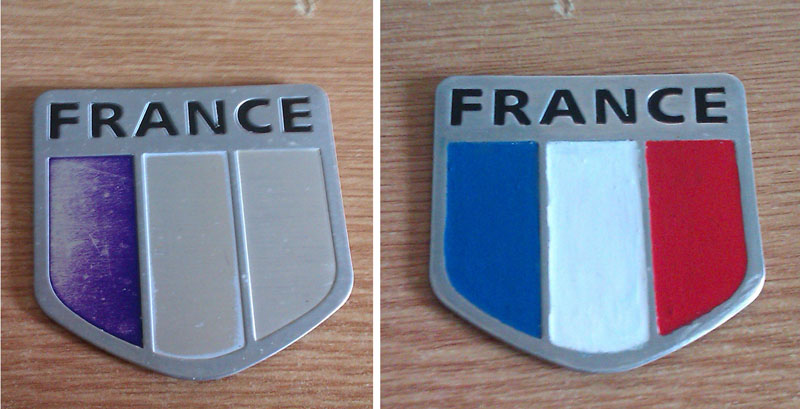 The only thing to do before the MoT now will be to make sure the tyre pressures are as they ought to be on the day.