Messages: 4 • Page 1 of 1
madjoiner

Confirmed BX'er
Posts: 32
Joined: Fri May 17, 2013 12:51 pm
Any mk1's for sale?
Ideally a runner and not a project.
Thanks.
---
Tim Leech

Over 2k
Posts: 15407
Joined: Tue Apr 15, 2008 11:12 am
Location: Burton on Trent
My Cars: 1963 VW BEETLE 1200 KGJ413A
1979 Rover SD1 3.5 V8-S TSL 982
1980 Morris Marina 1.7HL DBV468W
1985 CITROEN BX 19DTR C943DYA (again)
1985 CITROEN BX 19GT C1TBX
1991 CITROEN BX 19TZI AUTO A/C BXi 19
1994 CITROEN XANTIA 1.8 SXi M908HRY
2003 ROVER 25 1.6 iXL AW03EEA
2005 MG ZTT CDTi PLUS +
x 114
a lot more choice in france, very rare over here, I have two but dont want to part with either really sorry.
1963 VW BEETLE 1200
1985 BX 19GT Mk1
1985 BX 19 DTR Mk1
1991 BX 19TZI Auto A/C
1994 Xantia 1.8i SX
1972 Morris Marina 1.8 SDL
1979 Rover SD1 V8-S
1980 Morris Marina 1.7 HL
2003 Rover 25 1.6i XL 5 DR
---
Kitch

Over 2k
Posts: 6290
Joined: Sun Jul 03, 2005 9:36 pm
Location: Fareham, Hants
My Cars: Too many to list
x 59
Rob Moss has a nice 14 in maroon. Imported it last year, I think. There do seem to be more in Europe, though.
---
saintjamesy89

1K Away

Posts: 1875
Joined: Tue May 04, 2010 8:01 pm
Location: Cider country
My Cars: 1985 Citroen BX19 GT
1988 Volvo 740 2.0 GL Hearse
2007 Lexus RX 400h SE
x 29
I'll have a french (LHD) 16 TRS 'SE' for sale later on in the year. Currently running, but needs a bloody good clean and a bit of tinkering. Has been stood for quite some time but looks (superficially) fundamentally good, needs registering etc, but i'll likely see to that. Price will depend on what it owes me, and costs incurred in getting it legal and MOT-able.
This is after it was delivered to me and I cleaned it and got it running.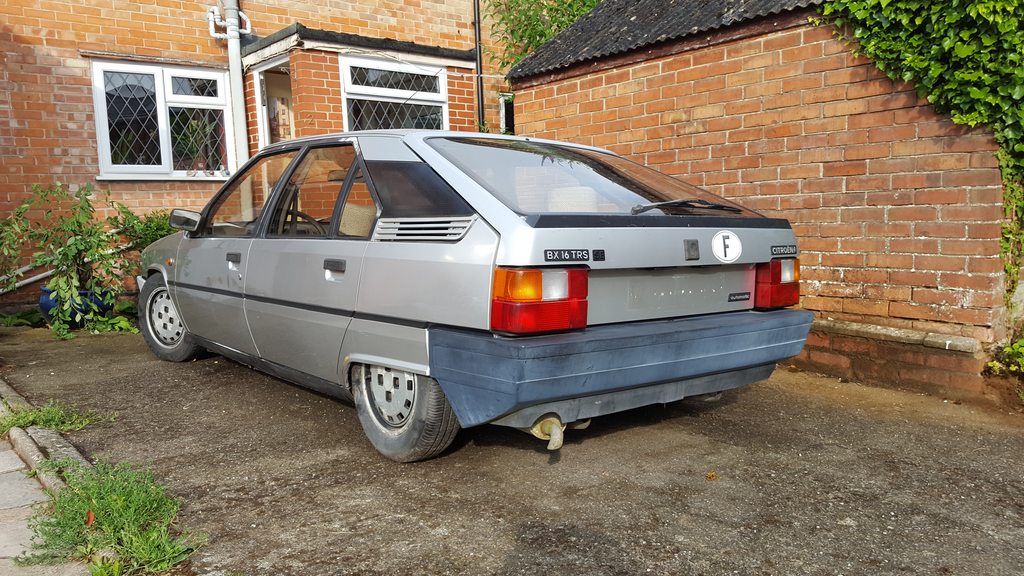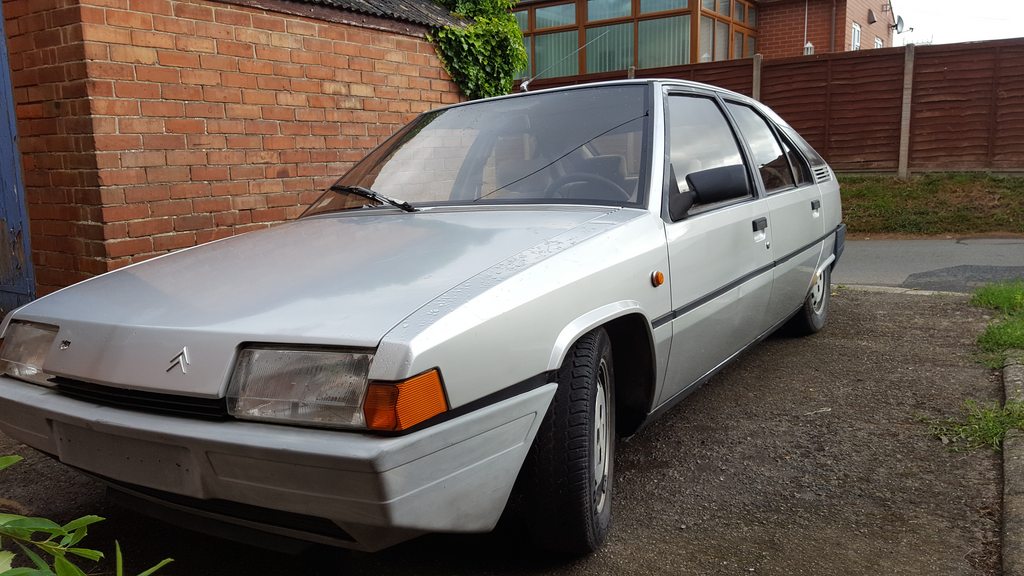 I bought it for it's a/c, so I could install that in my GT. More detail on my 'BX Mediated Awsomeness' blog
here
I'm not a Saint, or a James, but a Tom Saint-James!

Mes voitures:
1985 Citroen BX19 GT
1988 Volvo 740 2.0 GL Hearse
2006 Lexus RX 400h SE hybrid
---
Messages: 4 • Page 1 of 1