My daily for the last four years, the clutch has gone again so I've decided to get something newer. It's still driveable, but not far I would suspect.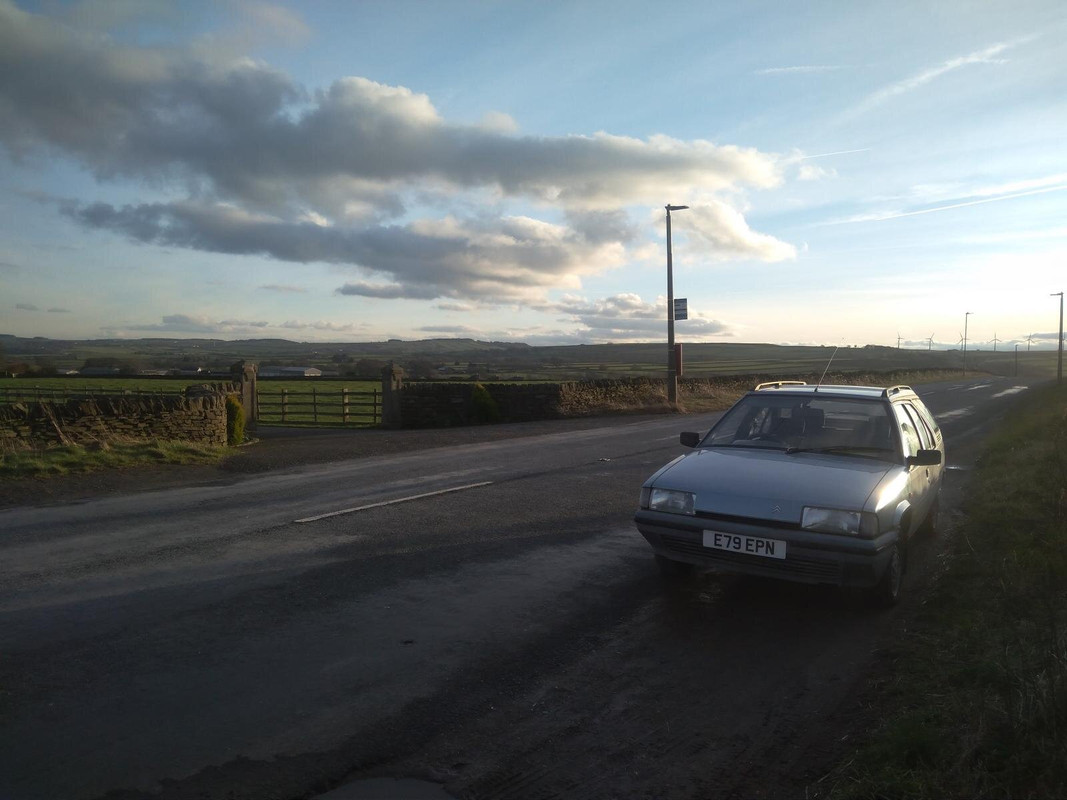 Here's what it's had done since I've owned it:
new OSR brake caliper
new return pipes on the front
new alternator
new battery last year
all four front to rear hydraulic pipes
both handbrake cables
new accumulator sphere
NOS (not some rebuilt thing) rear height corrector
both trailing arm bearings
a clutch (yes, the one that just failed)
2nd hand gearbox
two new Rain Experts (Mar this year)
new wishbone
new front discs and pads (Mar this year)
new OSR suspension pipe
complete new exhaust
new rear spheres
new starter motor (about 2 weeks ago)
and probably other minor stuff, too. It's done about 190000 miles now, the old n/a XUD still goes well and uses little oil. The bodywork is best described as scabby, albeit surprisingly sound; it had some welding to the NS sill this year, the first bit it's had while I've had it. The wheels are 205 pepperpots that I had powdered and fitted when I got the car.