Thought I'd start a thread where I can dump some piccies of the rebuild of dad's TD auto after it's arson attack
by burburry clad scum bags (still awaiting capture and sentencing at my hands).
The first thing to do was get it the hell away from where it was
before the little b*$tards came back and finished it off, so with the aid of a couple of mates the car was delivered
to a building in Gloucestershire at 2 in the morning in the middle of the biggest thunder storm I've seen for years!
The same morning I returned at unspeakable O'clock to unload the car from the transporter
and give it a full assesment.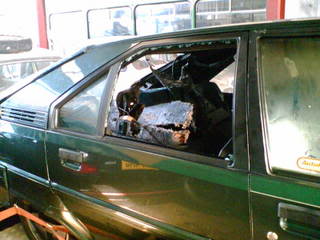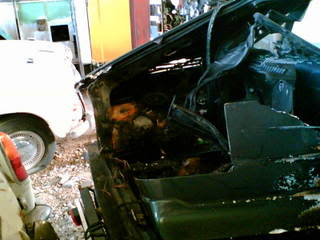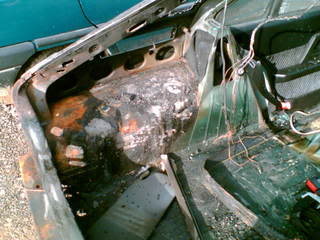 It actually looks much better in the piccies than it does in the metal!
Most of inside escaped fire damage but the smoke damage is extensive.
The roof lining copped it when the boys in blue put the O/S/R window through to stuff their
hose in (missus!) and the ensuing rush of oxygen caused a flash over and destroyed everything up
to the windscreen.
So out came the whole interior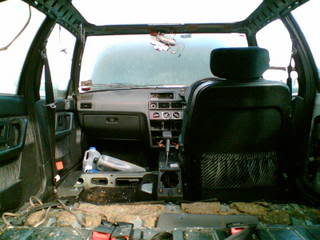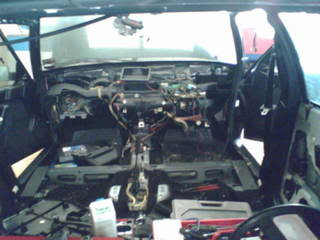 and the remains of the hatch that was fitted a week before it got torched

Handily, I still had the hatch that came off!
So it went back on!
Then the spares car arrived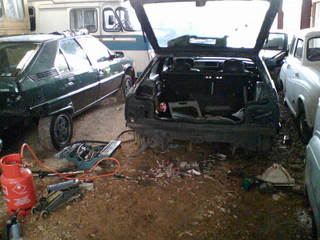 and I started amasing bits!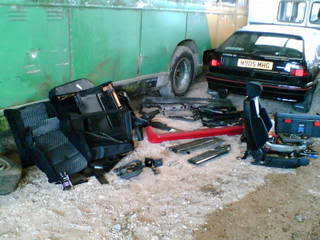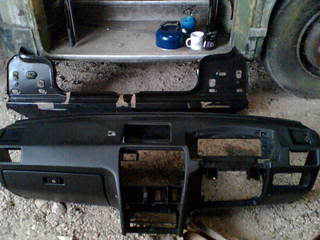 Peeps have told me that using a hair dryer or hot air gun is the
best way to remove plastic bits on BX's.... I used industrial hair dryers... FOR MEN!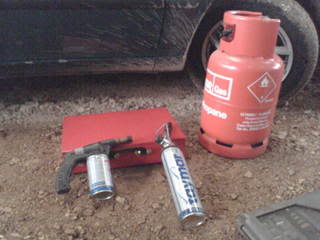 I've got brand new wings in stock so this weekend should see lots of welding taking place
while a load of panels go off to the bodyshop for spraying.
Expect another thrilling installment early next week!!
Cheers
Chris G