Further to my noob post in the Anything Else forum, I thought I'd tell you the sad tale of my old BX, a 1992 TZD Turbo. I really, really loved this car. I bought her in March 2005 for the princely sum of £300, as a cheap runaround while I was at uni. A few pics from when I bought her:
I was dead chuffed. I'd always wanted a BX, and now here I had a really sound one. She had 8 months' MOT on her, and although I had a bit of faffing in order to get the cambelt and rear arms done, she was very reliable and great to drive. I loved the fuel economy of the diesel and the power and torque of the turbo. We took her to pick up my Capri after the engine had been rebuilt: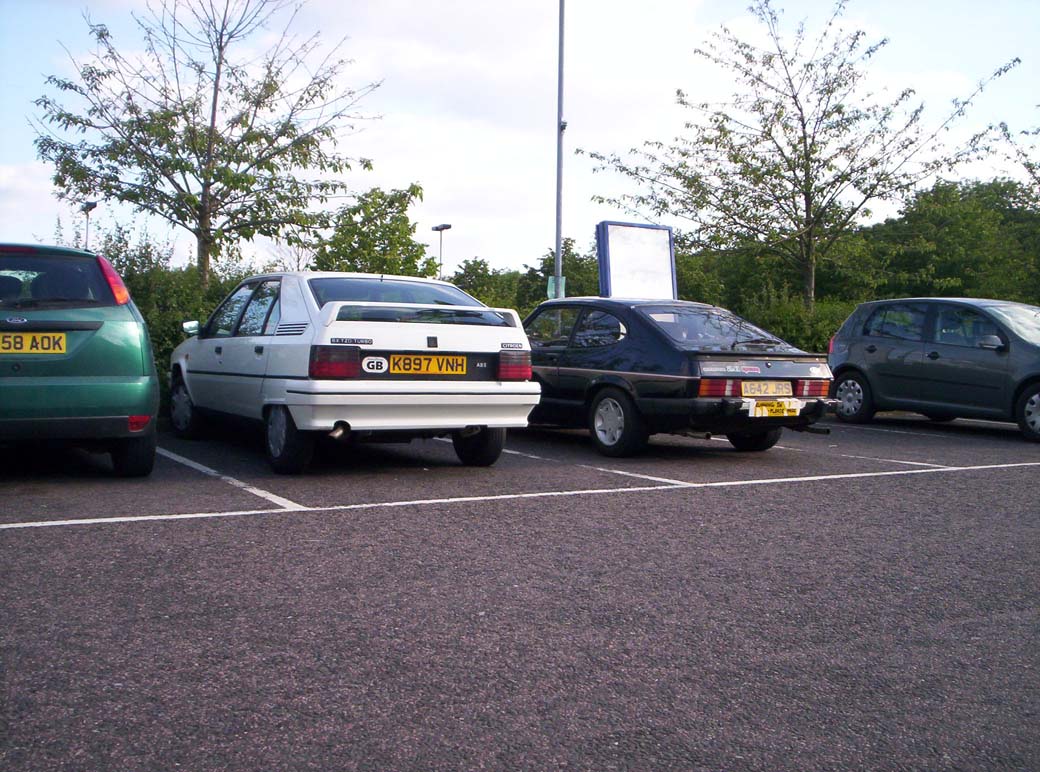 And then, as we were strapped for cash, one of my mates and I decided to use the BX to go on holiday that year. It was a tradition that we'd drive down to the south of France for a week or two in the sun. We'd done it in the Capri the year before, but now that we were both uni students we weren't exactly flush with cash.
The BX got us there without a hitch, pounding the French motorways through the night non-stop in utmost comfort and for very little cash. However, on the third day there disaster struck.
We were returning from the shops when the heavens opened. The road into the resort was flooded, but cars were pushing on through. I pumped the suspension up to the highest setting, but even so, the water was coming above the sills of the first two floods we drove through. Cars were making it through so we continued. But in the third flood, halfway through, the car slowed. I pushed the accelerator a little to keep the momentum up, but the turbo boost caused the wheels to spin. What happened next was a loud 'thunk', and the engine stopped, and wouldn't restart.
After pushing her out and leaving her for a few days, we tried to start her again and got her running on 2 or 3... or something... I don't know. There was water throughout the inlet system, so I assume what happened was that the loss of traction slowed the car further, the bow wave came back and the thing hydrauliced. It was obviously not going to be fixable without a full recon. I didn't have the time or the money to get that done before we had to leave for home, so I was forced to scrap the car down there, and we then flew home. I was really sad to see the BX go because it was a really clean and straight example, and I doubt I'll find another like it in a hurry.
A few pics of her looking very sorry for herself as she got dragged away: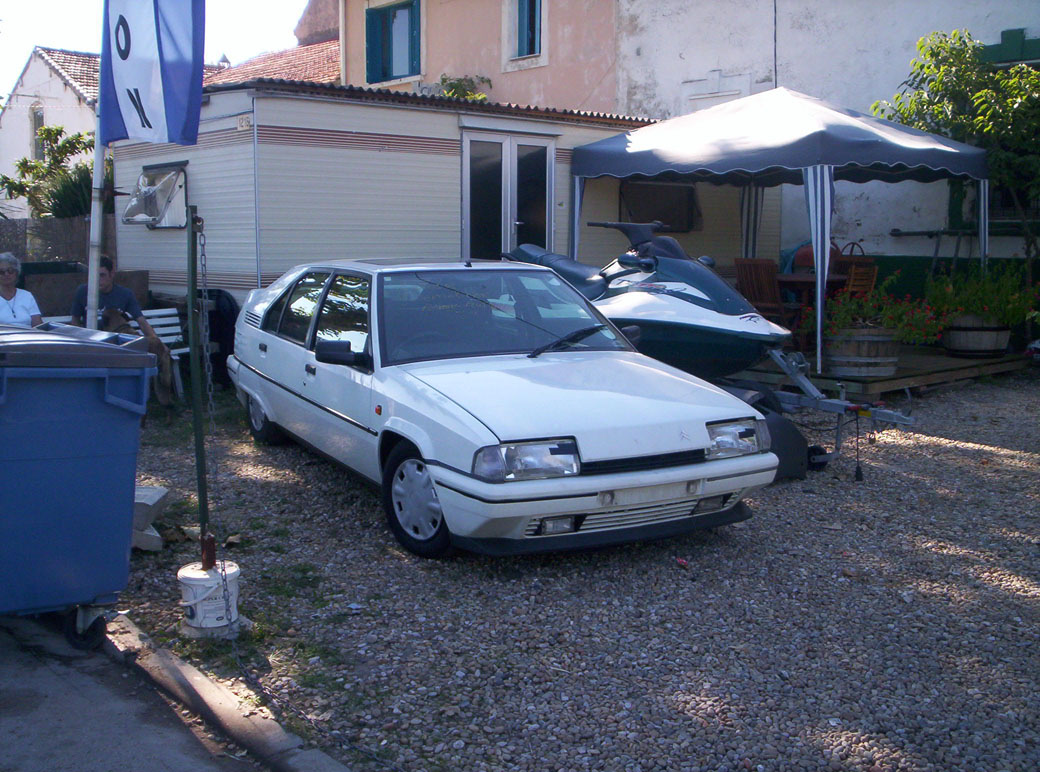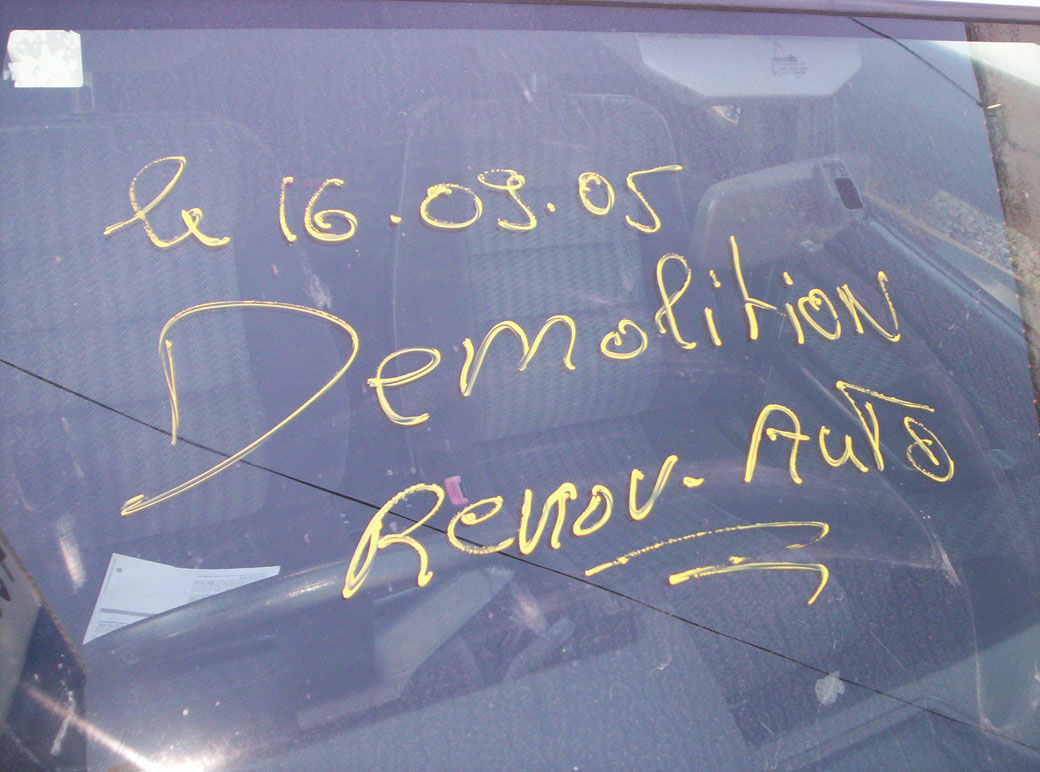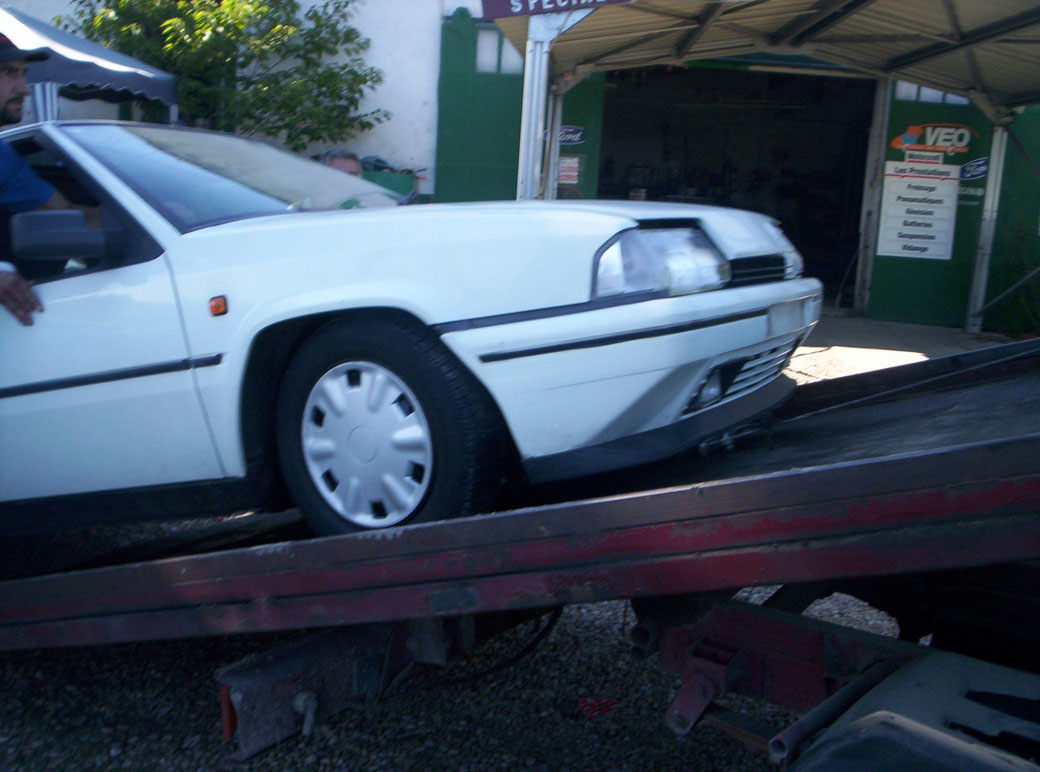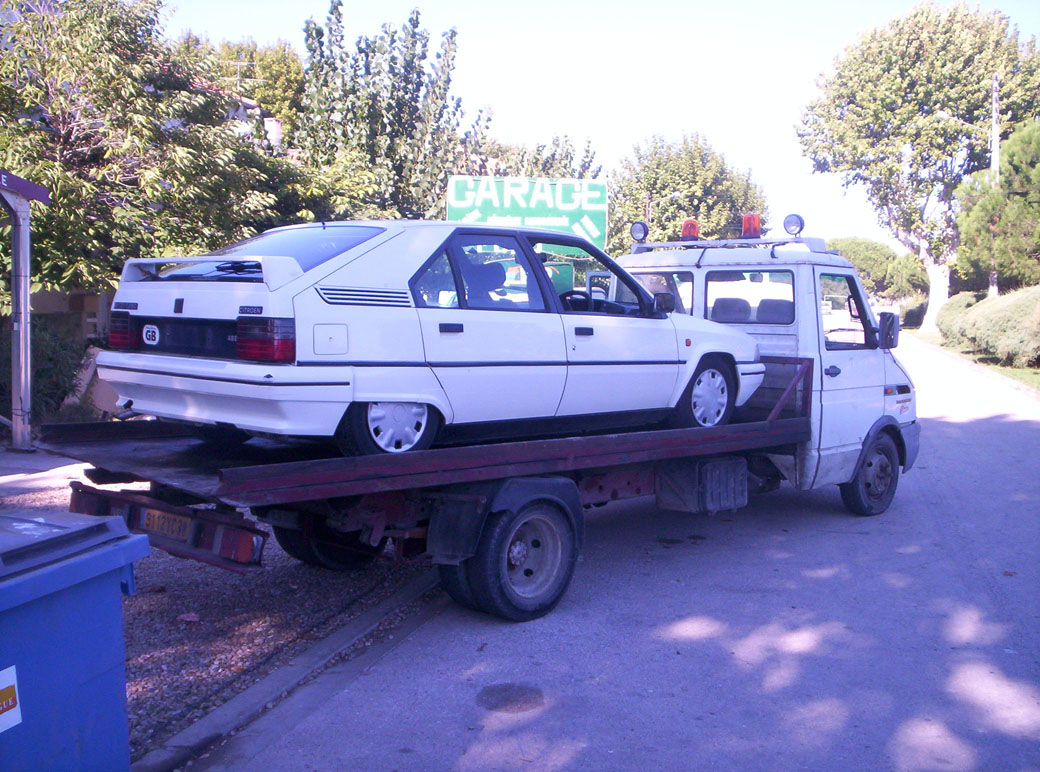 I'm not afraid to say I almost shed a tear as I saw her being carted off like that. It seemed so unceremonious for a car that had given so much. And I felt that my time with her had been cut short. I've always wanted another, really. As such, I'll be looking for one (or something similar) in a few months' time - and I'll be taking it back to the south of France, except this time, no driving through floods!