Top weekend!



Thanks to Chris and everyone else for doing what they did.

And top marks to Doc et all for getting on with fixing Tim's tubes while the show and thunderstorm just carried on all around them.
Great to see another 2 Mk1 GTs - 3 in the same place! Must be about 10% of what's left in the country. And that GS Birotor - which later passed us on the A1(M) at ... ahem ... the sort of speed it was designed for!
More photos:
I counted 54 BXs parked up at this stage with several more elsewhere on site: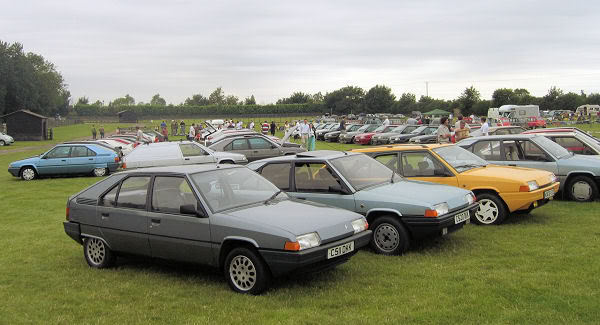 Mark 1 corner: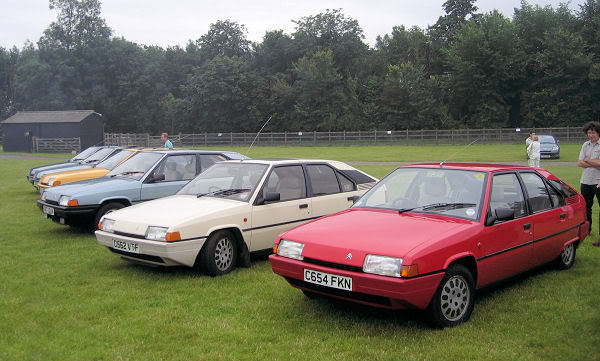 Doc with medicine: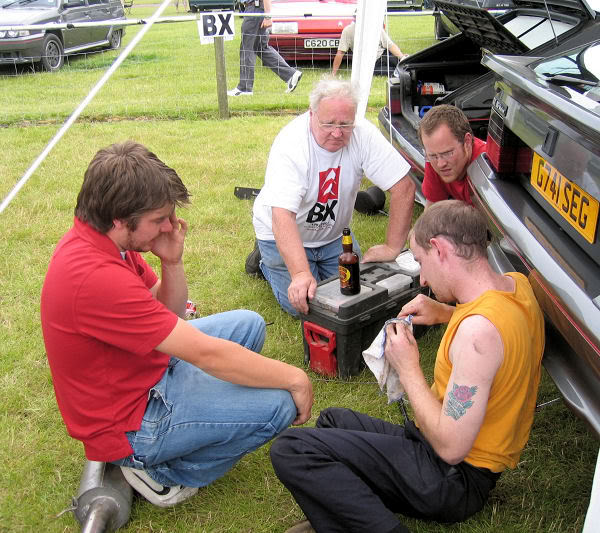 The end ... and that water wasn't just on the outside of the car...