Just wanted to thanks Chris (doc) once more for his help in storing the car and heling with the repairs.
Its all running, all be it not quite A1 because a pipe has broken off the carb, so it runs rich half the time. The head come from a 205 GTi in the end

We had another issue, where we'd been informed that the gearbox mounting stud was only bolted in with a few threads as the nut had cross threaded. The engine seemed to lean to one side, and what had actually happened is that the stud itself hadn't been fastened into the gearbox properly! It had been wound in at an angle and only by two or three threads! Luckly, we used a BE3 stud with the washer removed to get some more grip and a shedload of Loctite!
Hopefully it'll hold, but the worrying thing is that I drove the car 30 odd miles with the engine hanging out (I could tell there was a vibration!)

Had it been a mk2, we'd have had issues because the crossmember that stopped the engine falling out isn't fitted to mk2's.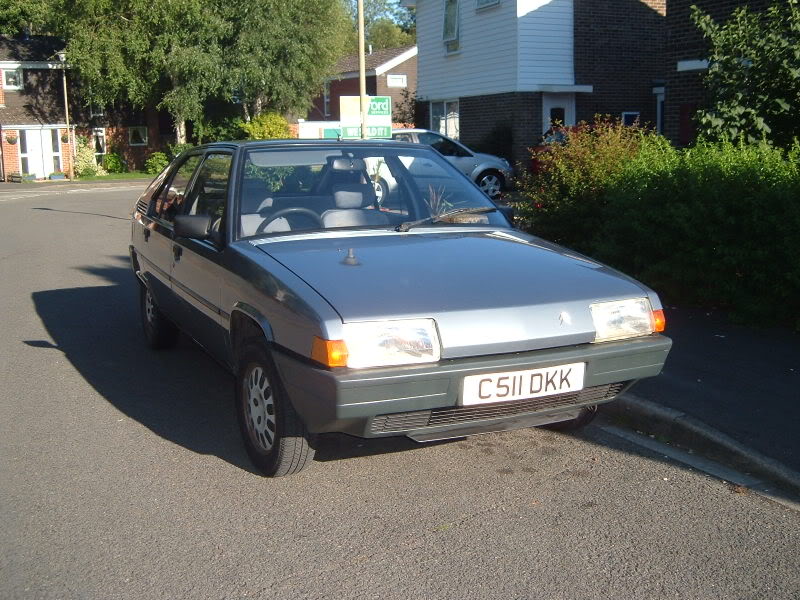 Today it was cleaned up ready for next weekend. All that remains is tax, accm sphere, oil change, possibly an engine mount and to paint the sills, pick up some wheeltrims to replace the missing one (thanks again Tim) and try and tidy the rims themselves up.
So if you're between Hampshire and Swansea and see a red BX 16v tomorrow....wave!