If it's any consolation the Focus is leaking too, into the right rear footwell! Discovery, van and MINI all watertight though, and hopefully the BX will be too once I seal up the roof seams. Unlike the house: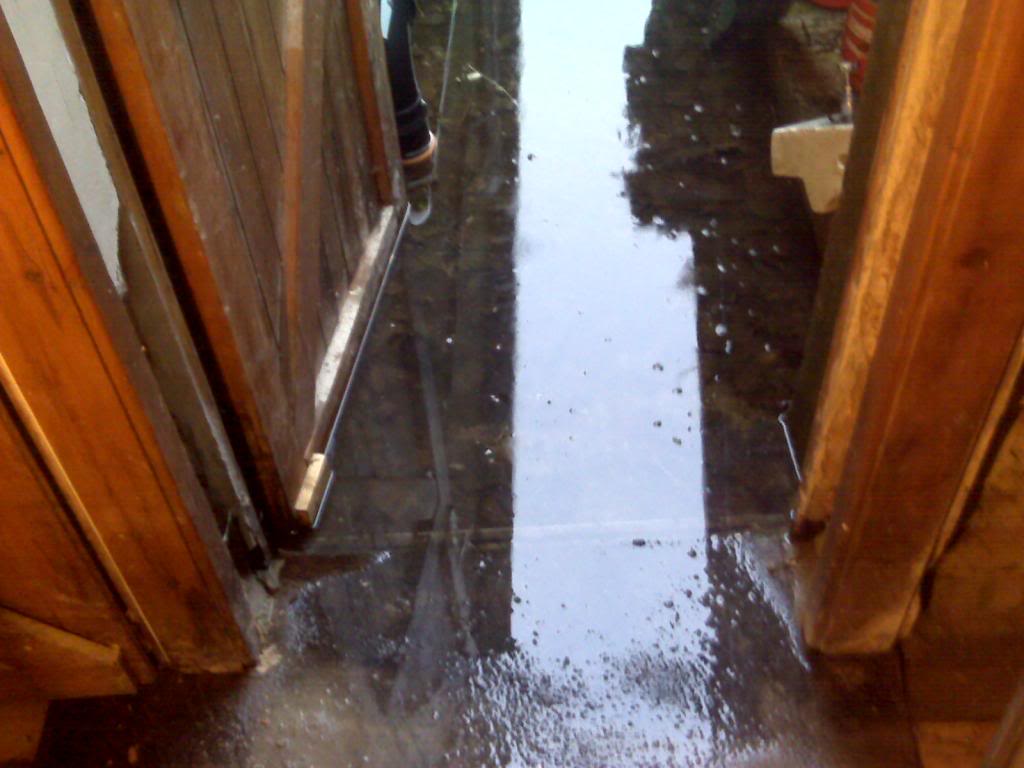 Fortunately we caught it before the water rose any further, and unblocked the drain so it could escape.
I'd dropped a few hints to Lana before Christmas about an Optimate/CTEK type charger, that I could use to keep the van batteries topped up over winter while we're not using it. Well, she didn't get me one of those. But bought me something better! It's got two 25 Amp outputs, which are independently voltage and current controlled for charging each leisure battery, plus a 1 Amp output for keeping the starter battery topped up.
So it will easily cope with overwintering, but also if we are on holiday and not travelling much, a quick charge for an hour or so will put a reasonable amount back into the batteries. I wired it all in this evening and all seems to work well! It even has a temperature sensor, as the ideal float voltage for lead acid batteries varies slightly with temperature. It's quite handy being married to an engineer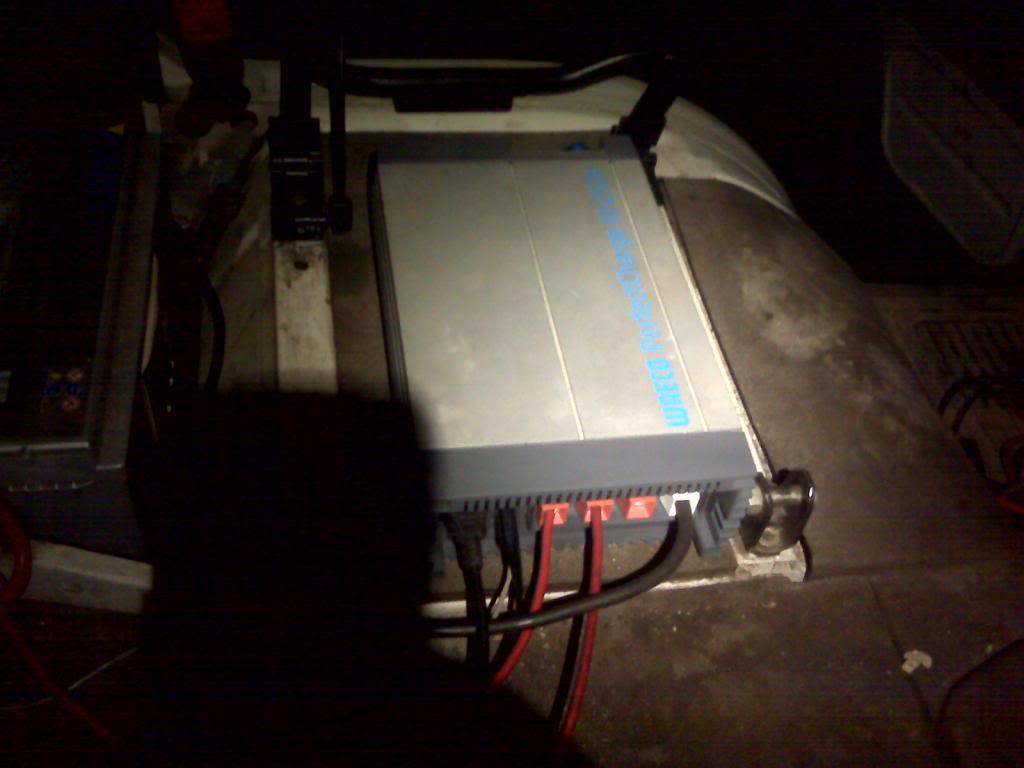 Tucked away under the passenger seat:
Wiring starting to look a little complicated now!