It's been ages since I wrote anything here, I've been fairly busy with the kitchen,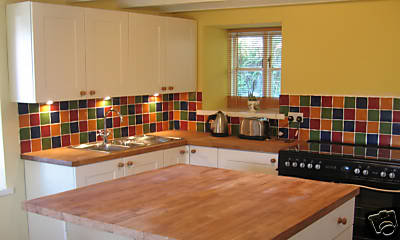 doing a spot of levelling (again!)
putting fence posts in (the easy way!)
and MOT'd the van ready for the summer. It needed a patch in the wheelarch, under where the battery lives,
a ball joint, couple of suspension bushes, and generally the brakes freeing off after being stood for the winter. Apart from that it flew through! I took it in for the retest, only to have the handbrake rod snap when it was on the rollers. Bugger. Now all sorted, and enjoying pottering along at 55mph. Much more relaxing drive then sitting in a car I always find.
I'm gradually accumulating parts (some I've had for years, bought at the right price!) ready to give the BX a good fettling before the BXagon. I've got a new radiator, braided hoses, rear discs and pads, and I'll probably do the fronts as well, as I think they'll be roundabout due then anyway. It's always a nice feeling going on a long journey knowing that everything is spot on, although I wouldn't doubt it would make it if I went tomorrow.