Return jouney from deepest Surrey Thursday night,. on M25 car started to loose power, would only manage 30mph, missing badly.
Off at the next junction and picked my way via the backroads to Bedfordshire, must have stalled about 50 times, but I got home.
Thought it would be a partially blocked diesel fuel filter, a new one was fitted the next day, but still not performing as it should, so today I fitted clear pipes either side of the filter housing :-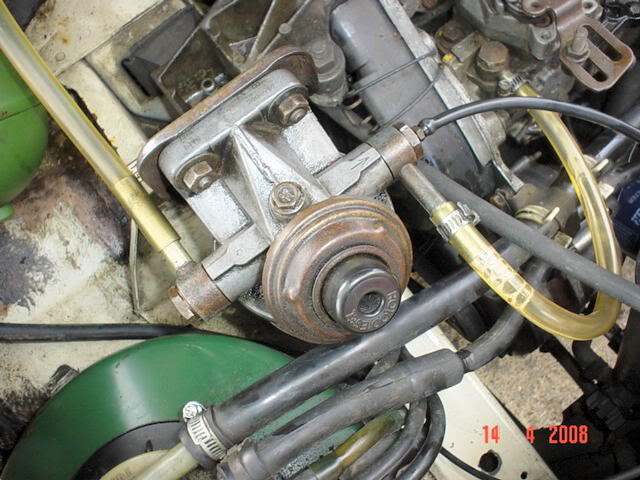 This indicated bubbles between the filter and the injector pump, so the filter bleed pump was removed and dismantled:-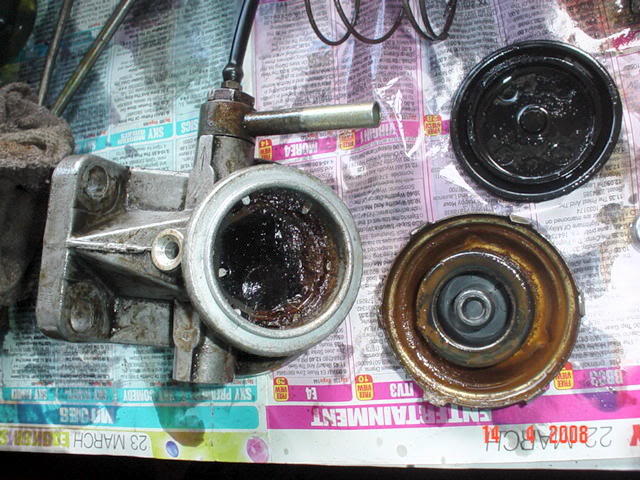 Filled to the brim with gunge and rust.
Fortuately the diaphragm was intact, so a complete deep clean and reassemble cured the problem!!! Fingers crossed...