Thanks a lot CGAT . Love your work to

The car now is under development ... a pipe broke and needs some welding also new injectors ... and a screamer pipe added

50% i say i will go for a bigger turbo . Also in search of a hatchback bx to transfer the parts , the next hatchback body will be chopped and only 900 kg max , and still a daily drive ...
Also in search of 2.0 hdi internals for a new future project , 1.9 td block and hdi pistons and rods and 2.1 head ... should be something else .
And some movie from the first week i got it out with the new turbo , now it is much faster ...
and some photos of the bx`s in Ploiesti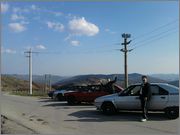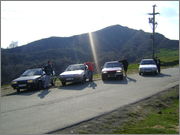 Ph-12-ndg - my moms car ,everyday runner 1.9 tzd
ph-12-jwe - a bx 1.9 d automatic
ph-07-vfw - my wagon
ph-12-ehe - (ourane with A/C)a turbo 1.7 in progres , tuned by me , everyday runner and soon faster then a valver ,and that with stock turbo