No worries Mick, will bring them up along with the doors for Mike.
What a difference a set of plugs can make though! From this: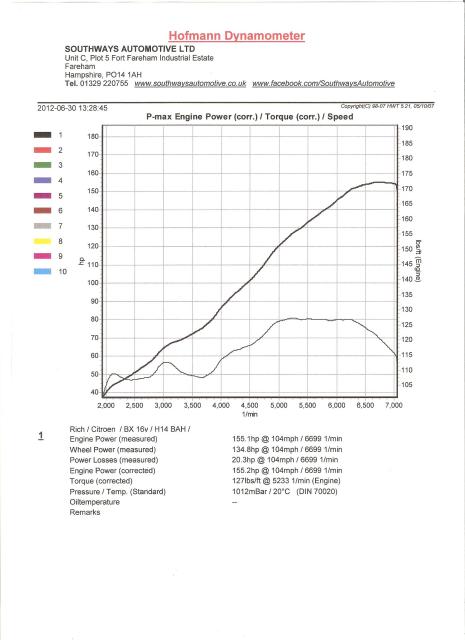 To this....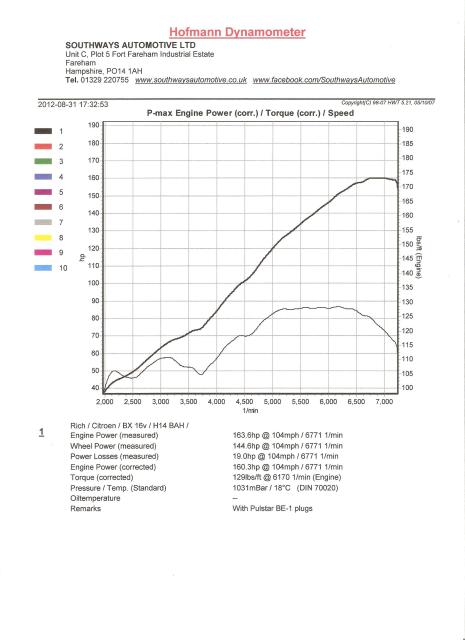 That's 9HP at the wheels! Now you can't call it an exact science, because if you did 5 runs you'd find a variance of up to 5bhp between them all. But that jump is too big for variance. I was sceptical and it's likely my company is going to act as a distributor for them, so it's lucky I've been impressed!
I took some videos of the BX on the dyno too, which I'll upload to youtube when I get a spare 3 days.